Editor's Note: Parag Khanna is the author of "The Future is Asian." He is also the managing partner of FutureMap, which provides data-driven scenario planning and strategic advisory for clients worldwide. The opinions in this article belong to the author.
Asia is sexy. From K-Pop sensation BTS topping the Billboard charts to "Crazy Rich Asians" owning the summer box office, Americans can't get enough of Asian film, music, and of course, ramen noodles.
It's all a sign of the Asianization of the world – and it's not just Asia coming West. Americans are flocking across the Pacific in record numbers as well to study, travel, work and even settle down permanently. The past two generations witnessed millions of Asian-Americans adopting the American way of life. Now we are witnessing a new generation of "American-Asians" going the other way. Why?
Read my lips: Lower taxes
Asia has the world's lowest taxes. Despite having some of the world's largest economies such as China, Japan, and India, tax revenues are just one-fifth of GDP compared to one-half in Europe.
Legendary investor Jim Rogers, Facebook co-founder Eduardo Saverin, and dozens of others have decamped to Asia's squeaky-clean hub of Singapore to invest their millions in high-growth Asian companies rather than being saddled with America's ballooning debt.
Ni hao ma, anyone?
Chinese language teaching has been booming in America for over a decade, with bilingual preschools opening up from San Francisco to Denver to Manhattan. The results can be seen in the 400,000 Americans today studying Mandarin. But Mandarin's not very useful for ordering General Tso's chicken in Chicago. Americans in China are getting snapped up on the streets to act in movies, model for billboards and teach English to 400 million Chinese students. How's that for perspective?
Have degree, will travel
Some say the US labor market is roaring back, with record-low unemployment. But wages remain stubbornly low and many millennials are saddled with staggering student debt. One solution: Go study in Asia – at an American university, no less! From Georgetown in Doha and NYU in Abu Dhabi to Yale in Singapore and Duke in Beijing, dozens of American and British colleges now have full four-year undergrad programs in Asia that are massively subsidized by the host governments, meaning Western pedigree at Eastern prices.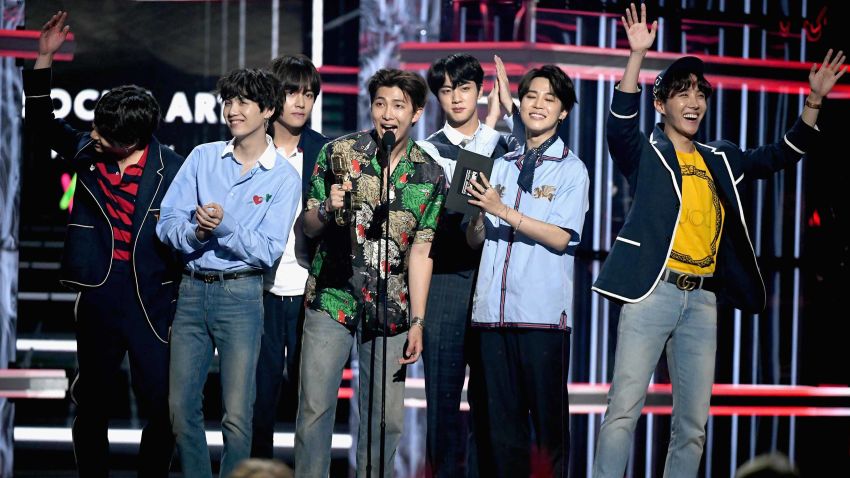 K-pop group BTS scores worldwide success
What's more: The centuries-old silos of their ivy-covered parent campuses have been ditched in favor of up-to-the-minute and interdisciplinary curricula focused on running sustainable cities and social impact investment. Plus: you're already in Asia, networking in the world's largest emerging markets.
Location, location, location
Want sunny weather, lower street crime, and affordable food and rent? HSBC's Expat Monitor ranks Asian cities from Tokyo and Taipei to Singapore and Sydney as offering the best mix of quality of life and dynamic professional environments.
Bangkok and Jakarta have long been low-key backpacker hangouts, but now they are booming with e-commerce and ride-sharing startups like Go-Jek, while a new crop of thriving megacities such as Ho Chi Minh City and Yangon are being hailed as the "next tigers."
For every hot sector and price point, Asia has a hub for you. Asia is almost visa-free for travel, with most countries offering on-arrival entry, and co-living campuses are popping up everywhere, meaning you can easily rotate countries every few months.
No Trump or Brexit
Asia has its fair share of nationalism and great power rivalry, but its citizens are electing technocrats who get things done. The self-destructive populism of Trump and the suicidal divorce of Brexit are all but absent from the region. Instead, with Asia's economic pie expanding to feed 5 billion people, Asia's economies are integrating through free trade and infrastructure networks, with people and money spilling over all borders in the pursuit of growth – even North Korea!