Editor's Note: Penny Pritzker served as secretary of the US Department of Commerce and is founder and chairman of the investment firm PSP Partners. Max Stier is the president and CEO of the Partnership for Public Service. The opinions expressed in this commentary are those of the authors. View more opinion at CNN.
The longest government shutdown in our nation's history and the threat of a reoccurrence in less than two weeks will further discourage an already skeptical younger generation from public service.
The reality today is that our government suffers from a shockingly low number of young employees, a talent crisis that will deepen because of the fallout from the 35-day partial shutdown that upended critical work by many federal agencies, and left 800,000 employees demoralized and without a paycheck.
Currently, just 6% of the roughly 2 million permanent, full-time federal employees are under the age of 30, a number that has declined from 9% since 2010. Attracting new motivated talent is the lifeblood of any organization, and the federal government is no different.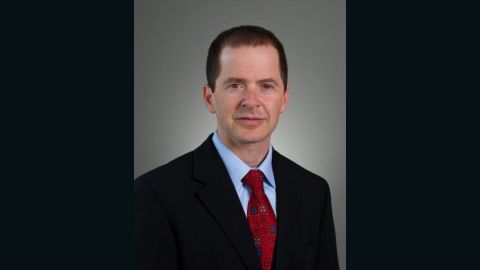 In the private sector, about 21% of all employees are under 30, and at some companies such as Goldman Sachs and the technology firms in Silicon Valley, the numbers of employees in their 20's are well in excess of 50%. As young people are shunning government, the federal workforce is aging, with 45% over the age of 50, and 32% who were on the payroll at the start of fiscal 2018 eligible to retire in 2022.
The world is changing dramatically along with the nature of work and the types of skills needed in the workplace. The federal government – the one institution in our democracy with the public mandate, resources and the ability to address the nation's most difficult problems – must have the best talent available now and in the future. This includes a new generation of young people capable of functioning in a fast-changing, data- and technology-driven environment, and with expertise in such sectors as science, technology, engineering, finance, cybersecurity and health care.
There is no doubt that the recent and previous shutdowns, hiring and pay freezes, and the disparagement of government by some in public office has discouraged motivated and idealistic young individuals from federal service, and that is unfortunate. But the problems also are systemic, requiring action by Congress and the agency leaders to ensure the long-term health of our government.
The federal hiring system, for example, is painfully slow, with agencies taking an average of 106 days and often longer to hire employees compared with roughly 42 days in the private sector. With new hiring halted during the shutdown, the timeline will likely be much longer for current applicants who may have become discouraged and started looking elsewhere for employment.
Besides the problematic hiring process, the government tends to show a preference for experience over talent, which shuts out young people. Agencies do not make good use of student internships, bringing in only a small number of its entry-level hires through this process, while the rigidity of the personnel system does not fit in with the mobile and agile model expected by today's younger generation.
Adding to these problems is a 70-year-old compensation system that makes it hard to pay employees with specialized skills anywhere close to what they could make in the private sector. Government will never be able to pay private sector salaries, but it must do better in the competition for mission-critical talent.
Congress last year passed legislation giving federal agencies the authority to bypass normal hiring procedures and more quickly bring qualified students and recent college graduates on board to fill professional and administrative positions. This could have an impact if aggressively implemented.
We must deal with the long-term neglect of the civil service by enacting changes that will allow agencies to better identify the best job candidates and to speed up the selection process. We should revamp the pay structure, creating an occupation-specific, market-sensitive compensation system to better reflect the broader labor market for skilled professionals.
Agency leaders also must make full use of internship programs to assess and hire top talent, engage subject matter experts to proactively recruit and evaluate applicants, and develop a stronger presence on college campuses. Finally, Congress must permanently resolve the current budget crisis, fund the government for the rest of the fiscal year and make sure we stop the regular threat of shutting our government.
Get our free weekly newsletter
Sign up for CNN Opinion's newsletter.
It's time for our government to develop better talent pipelines and make itself more attractive for a new generation of motivated young professionals who can bring in fresh ideas and help our country address its biggest challenges. The shutdown crisis will make that job more difficult, but it also should create a new sense of urgency and a commitment from our nation's leaders to reach out to the younger generation and find ways to bring them on board.