Editor's Note: Terence Moore is an Atlanta-based national sports columnist and commentator. He's a CNN sports contributor and a visiting professor of journalism at Miami University in Ohio. Follow him on his website at Tmooresports.com. The views expressed in this commentary are his own; view more opinion at CNN.
(CNN) —
The New England Patriots are evolving into the most hated team of all time, and Donald Trump isn't helping matters. He keeps boasting about his love for owner Robert Kraft, coach Bill Belichick, quarterback Tom Brady and nearly everybody else associated with an NFL franchise that more than a few folks beyond Boston Harbor can't stand.
Go ahead, America. You have my permission to pull like crazy Sunday for the Los Angeles Rams over the Patriots during Super Bowl LIII in Atlanta.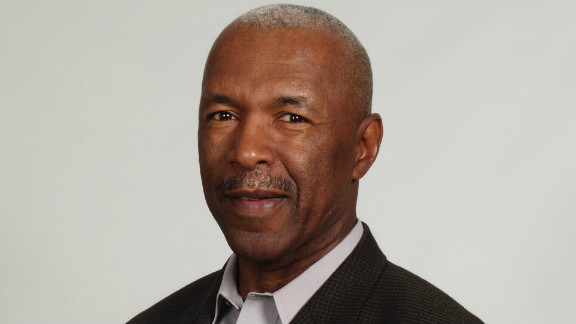 Courtesy of the President, that will happen easily.
Have you seen Trump's approval ratings? They're in the upper 30s, and have been headed in the same direction lately as temperatures were earlier this week in the Midwest. So you have an unpopular President cheering for an unpopular team, and here's worse news if you're the PR folks of the Patriots: Trump likely will spend Sunday somewhere before cameras exchanging his "Make America Great Again" cap for one displaying what Patriots fans call "Flying Elvis," the team's logo that resembles Elvis Presley in the headgear of a Minuteman.
Not only does Trump hug the Patriots, but he wouldn't mind choking the Rams, especially since they're from California, a state he lost during the 2016 presidential race by 30 percentage points. The Rams also benefited two weeks ago during the NFC Championship Game in New Orleans from what Trump told The Daily Caller was "maybe the worst call I've ever seen."
With the Saints driving toward the end zone near the end of a tie game, Drew Brees threw toward teammate Tommylee Lewis, but Rams defensive back Nickell Robey-Coleman crashed into the wide receiver. The officials could have called pass interference or helmet-to-helmet contact for a massive penalty against the Rams. Instead, they called nothing. The Saints kicked a go-ahead field goal, but the Rams responded with one of their own to push the game into overtime, where they won to reach the Super Bowl.
Never mind that the Saints blew two double-digit leads at home inside of the league's noisiest domed stadium. Their time management also was lousy near the end of the game. They needed to run down the clock for a potential game-winning field goal, but they passed their way into that no-call.
Saints fans continue to fume, along with the President.
"I feel badly. It was a great state that voted for me, Louisiana," Trump told The Daily Caller, referring to his nearly 20-point spread over Hillary Clinton in that state in the 2016 presidential election. "I feel very badly for Louisiana because that was maybe the worst call I've ever seen, but I guess there's nothing they can do about that. And you might say it: I feel badly for Louisiana."
Yeah, well. Even beyond that no-call thing, Trump hasn't been at all kind to the NFL during his presidency. In 2016, when former San Francisco 49ers quarterback Colin Kaepernick inspired other players in the league and elsewhere to kneel or sit during the National Anthem to protest social injustice as well as police brutality, Trump called the mostly African-American players SOBs, and he said NFL owners should fire them. He even suggested the league should ignore its collective bargaining agreement by ordering all players to stand during "The Star-Spangled Banner," no matter what.
It didn't happen, but the league is spooked by Trump. During Roger Goodell's State of the NFL Address on Wednesday at the Georgia World Congress Center in Atlanta, somebody asked the league commissioner about the President's frequently uttered stance that the game has gotten soft through rules designed for the safety of players.
Goodell paused before answering. He wanted to choose his words carefully with the tweeter in chief ready to pounce.
"Well, as you know, we have a lot of fans, the President among them, and there are probably a lot of fans that do think we have too many fouls," Goodell said. "Ironically, that's not what the issue is that we just heard in New Orleans."
If you didn't know better, you would take Goodell's response as a shot at Trump for trying to have it both ways regarding NFL officiating. Still, the President defended Goodell to The Daily Caller, saying, "I was very pleased that he called me to thank me for helping him with (another matter) … and their games have really been good, other than one call."
Neither Trump nor other Patriots fans should complain about anything involving football games, by the way.
Remember SpyGate and DeflateGate? If not, Google them. Here's the short version: The New England Patriots have piled up five Super Bowl victories while getting a little help along the way.
Get our free weekly newsletter
There also was the Tuck Rule. I'll just say the Patriots began their dynasty during an NFL playoff game in 2001 against the Oakland Raiders when all-everything quarterback Brady fumbled near the end of the game before the officials discovered an obscure passage in the rule book and said he actually threw an incomplete pass.
The Raiders didn't win, and the Patriots eventually moved through the rest of that post season for their first world championship.
They're still winning Super Bowls, with a combination of luck and controversy, but Trump told The Daily Caller that the Patriots' dominance is because of this: "So, it's talent, it's chemistry – they have a great chemistry with each other – I mean, I like all three of them, as you know, I'm a very good friend with them. Coach Belichick endorsed me, you remember that?"
Yep.
Go Rams.