Brazilian President Jair Bolsonaro underwent successful surgery removing a colostomy bag he was fitted with after being stabbed four months ago, officials said Monday.
Spokesman Otavio do Rego Barros told reporters the surgery at Albert Einstein Hospital in Sao Paulo took about seven hours to complete. Barros said Bolsonaro did not need any blood transfusions and he was conscious and in stable condition in the intensive care unit.
A colostomy bag collects human waste while digestive organs recover from injury.
Bolsonaro is expected to stay in the hospital for 10 days, according to state media Agencia Brasil.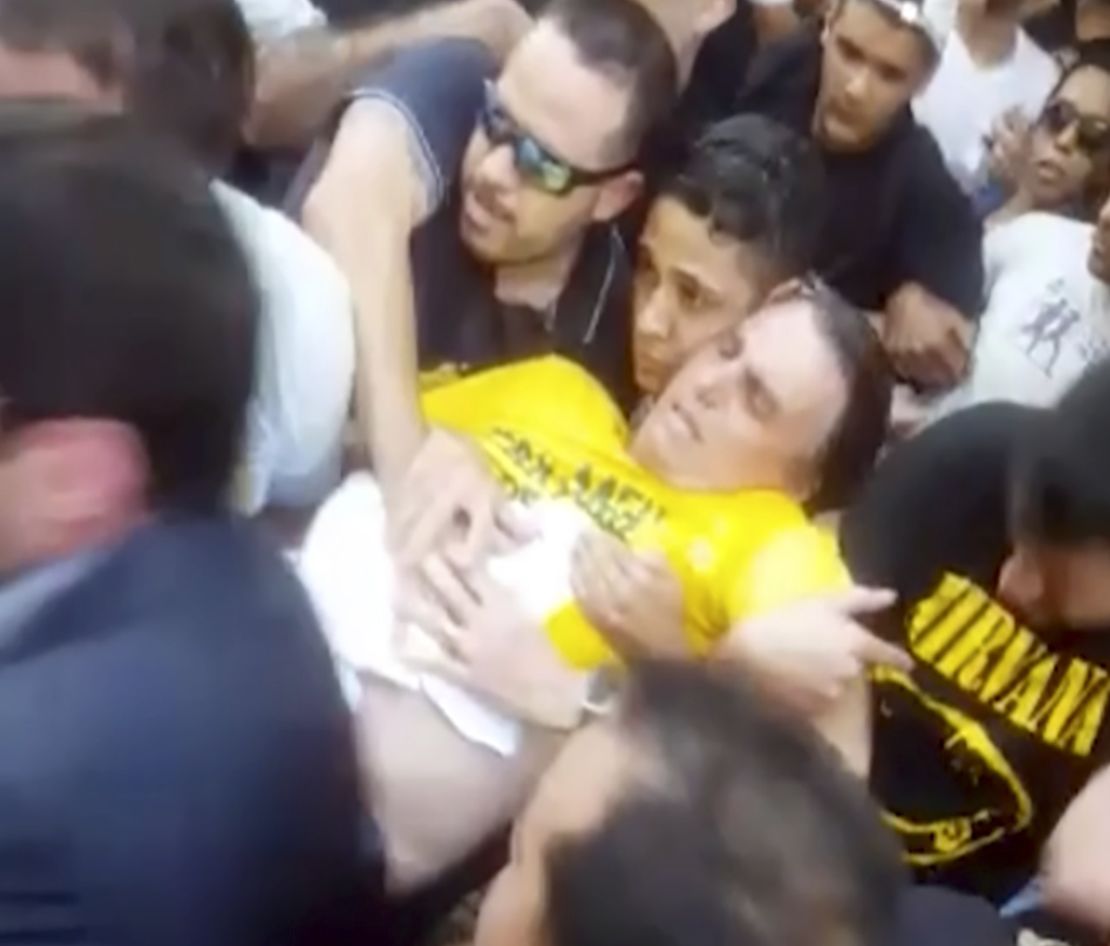 The surgery comes after Bolsonaro was stabbed in September during the 2018 campaign. The incident took place as Bolsonaro was led through a crowd on the shoulders of supporters in Juiz de Fora, a city in the southern state of Minas Gerais. A video shows Bolsonaro grimacing in pain before being carried away.
Bolsonaro's son Flavio Bolsonaro tweeted at the time that his father's wounds "reached part of his liver, lung and intestine." He said his father lost a lot of blood.
Police arrested Adelio Bispo de Oliveira, 40, who has been charged in connection with the attack, according to Agencia Brasil. The suspect's Facebook page featured posts railing against Jair Bolsonaro, Agencia Brasil quoted police as saying.
The stabbing took the candidate off the campaign trail for weeks as he recovered. But it strengthened his position among Brazilians looking for a change.
Bolsonaro won the presidential election in October. He was declared the winner by the Supreme Electoral Tribunal after 94% of the votes were counted, defeating leftist ex-Sao Paulo Mayor Fernando Haddad.
While casting his ballot, Bolsonaro wore body army and arrived at a back entrance.
CNN's Vasco Cotovio in London and Taylor Barnes in Atlanta contributed to this report.