(CNN) —
The new Congress that convened on Thursday has several historical firsts – including the first two Muslim women to serve in the House of Representatives – but Capitol Hill is still dominated by Christians, according to a new study by the Pew Research Center.
Nearly nine in 10 members of Congress (88%) identify as Christians, according to Pew, just a slight tick down from the 91% who did the same two years ago. Of those, about 55% are Protestants, 30% are Catholics and 15% are "unspecified or other," the Pew study says.
Protestants alone (Baptists, Methodists, etc.) comprise a majority in both chambers, forming 54% of the House and 60% of the Senate. Just two of the 253 Republicans do not identify as Christian: Reps. Lee Zeldin and David Kustoff, who are Jewish.
But there are some signs of growing religious diversity, particularly on the Democratic side of the aisle, where 61 of the 281 party members do not identify as Christian.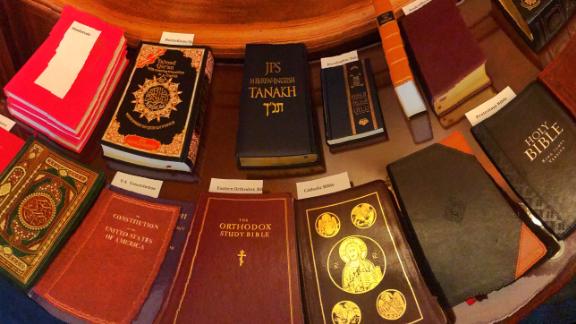 Chris A. Turner/CNN
About half of those are Jewish, 18 declined to name a religious affiliation, three are Muslim, three are Hindu, two are Buddhists, two are Unitarian Universalists and one is not affiliated with a particular religion.
Kyrsten Sinema, D-Arizona, who was the first religiously unaffiliated member of the House, will on Thursday become the first unaffiliated member of the Senate, according to Pew.
Reps. Ilhan Omar, D-Minn and Rashida Tlaib, D-Mich, are the first two Muslim women to serve in Congress.
The religiously unaffiliated, who comprise a rapidly growing portion of the American population, are still vastly underrepresented in Congress, according to Pew. While 23% of Americans identify as atheist, agnostic or "nothing in particular," in Congress they compose just 0.2%.
Still, when asked about their religious affiliation, a growing number of members of Congress decline to specify, which was categorized as "don't know/refused." All 18 are Democrats.