(CNN) —
As the threat of more deadly tsunamis casts a pall over Indonesia, the country's National Disaster Mitigation Agency said Tuesday that more than 16,000 people are displaced.
That's in addition to more than 420 confirmed dead, 1,485 injured and 154 still missing.
Even if no more disasters like Saturday's tsunami strike the Java and Sumatra coasts, those numbers could still rise as authorities work to gauge the true scope of the disaster.
Want to help victims of the tsunami?
The International Federation of Red Cross and Red Crescent Societies in Indonesia expects the death toll to rise, spokeswoman Kathy Mueller said, explaining that the nonprofit is providing residents with basic household items, clean water and equipment to clear debris.
Doctors Without Borders also expects the number of injured to go up, as more victims were expected to arrive at hospitals over the coming days.
On top of the massive human toll, property damage is extensive. Early assessments indicate that more than 880 homes were destroyed, with 73 hotels, 60 restaurants and 435 boats also suffering heavy damage.
Many factors
According to a conglomeration of agencies, the disaster was the product of multiple triggers: a volcanic eruption causing a 64-hectare (158-acre) chunk of Anak Krakatau to slide off the island volcano and into the ocean during a full moon at high tide.
The Sunda Strait, which runs between Java and Sumatra, has also experienced a spell of high rainfall, the agencies said.
Photos: In pictures: Latest tsunami hits Indonesia beaches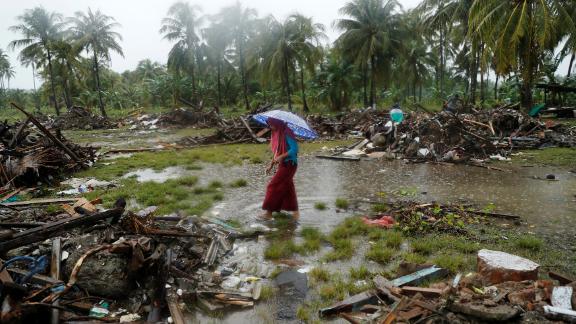 Photos: In pictures: Latest tsunami hits Indonesia beaches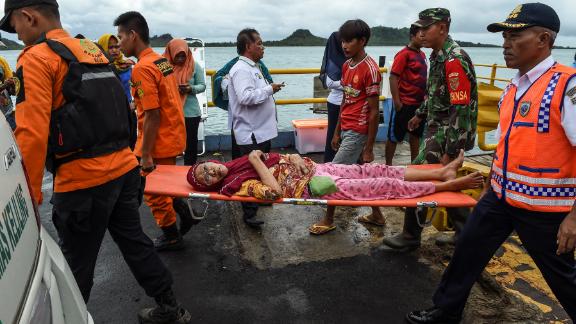 Photos: In pictures: Latest tsunami hits Indonesia beaches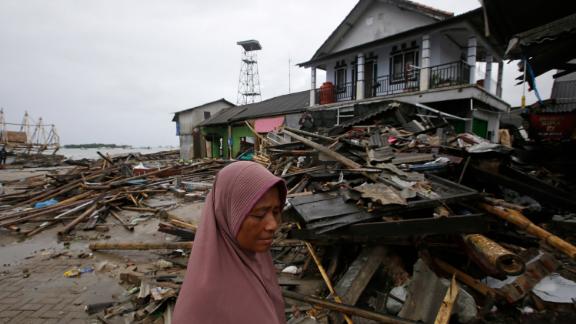 Photos: In pictures: Latest tsunami hits Indonesia beaches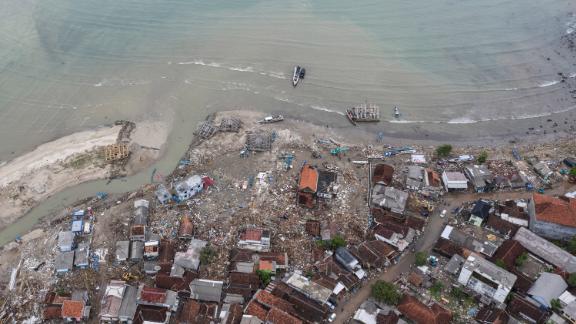 Photos: In pictures: Latest tsunami hits Indonesia beaches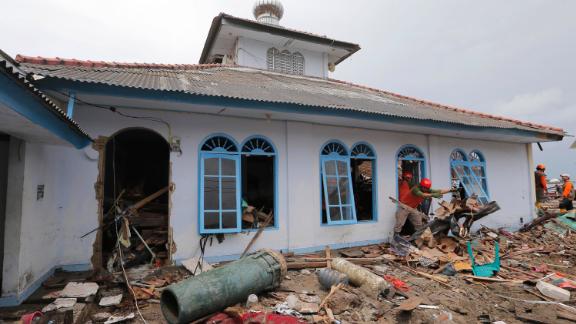 Photos: In pictures: Latest tsunami hits Indonesia beaches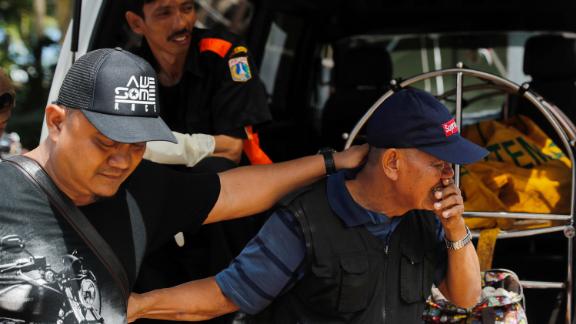 Photos: In pictures: Latest tsunami hits Indonesia beaches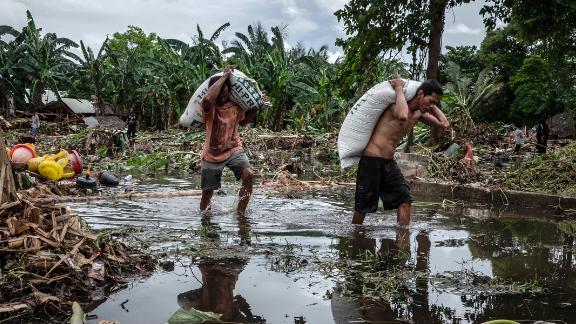 Photos: In pictures: Latest tsunami hits Indonesia beaches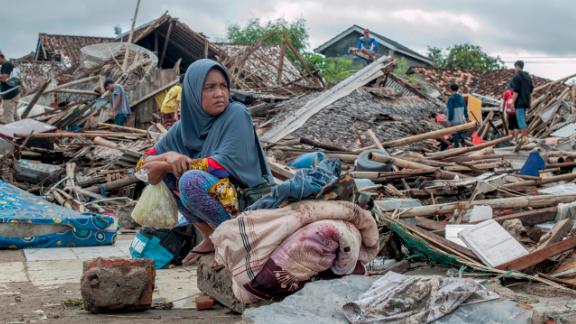 Photos: In pictures: Latest tsunami hits Indonesia beaches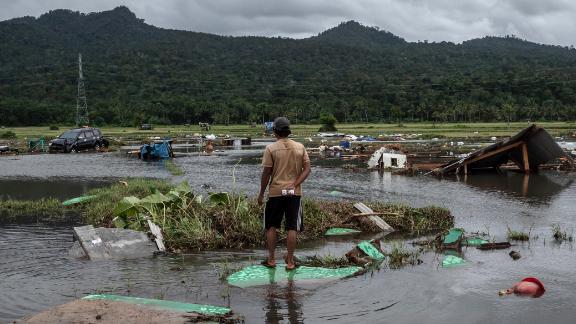 Photos: In pictures: Latest tsunami hits Indonesia beaches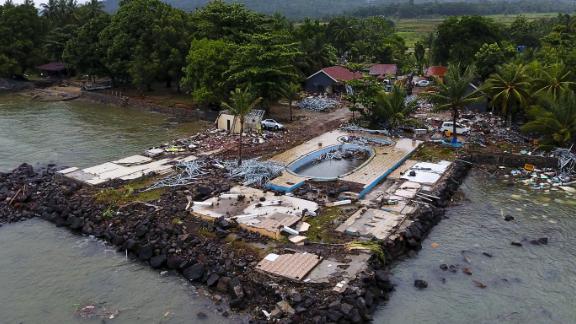 Photos: In pictures: Latest tsunami hits Indonesia beaches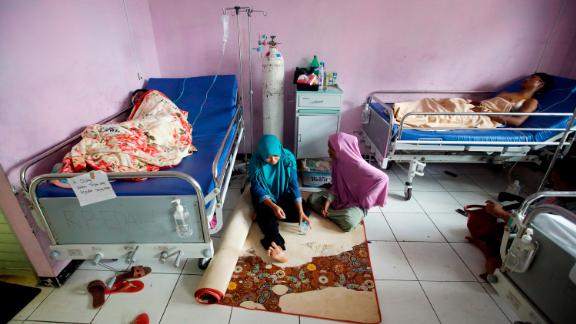 Photos: In pictures: Latest tsunami hits Indonesia beaches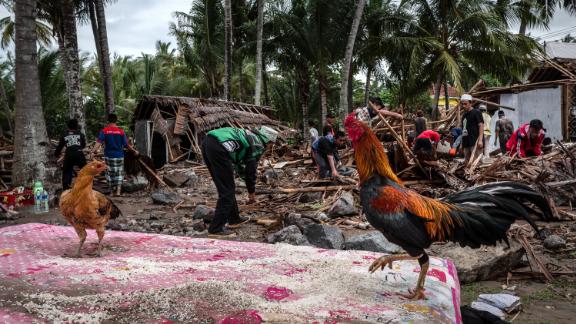 Photos: In pictures: Latest tsunami hits Indonesia beaches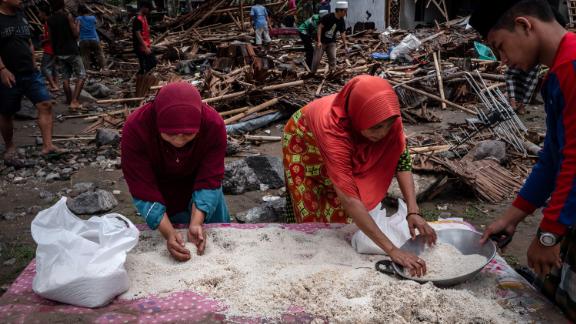 Photos: In pictures: Latest tsunami hits Indonesia beaches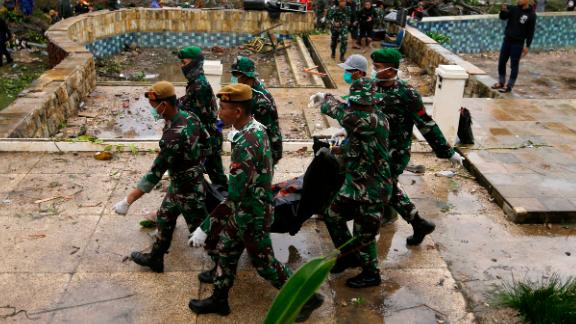 Photos: In pictures: Latest tsunami hits Indonesia beaches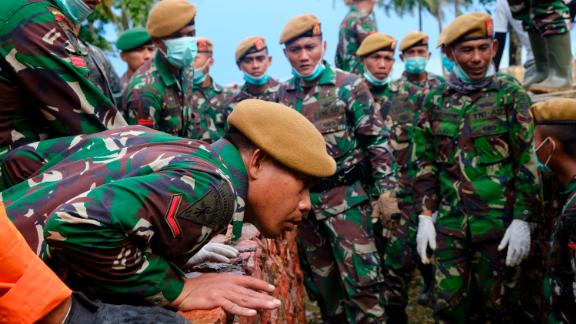 Photos: In pictures: Latest tsunami hits Indonesia beaches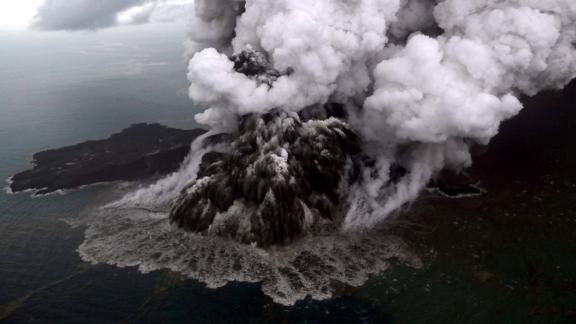 Photos: In pictures: Latest tsunami hits Indonesia beaches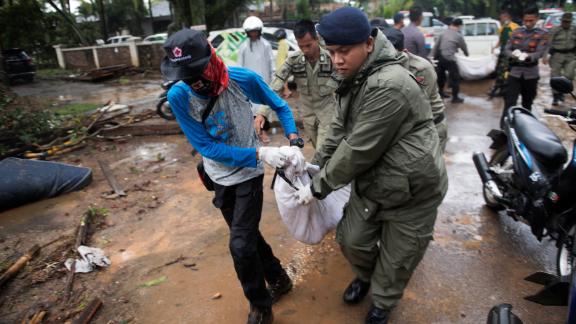 Photos: In pictures: Latest tsunami hits Indonesia beaches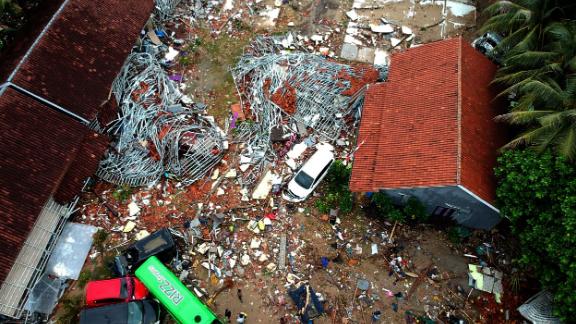 Photos: In pictures: Latest tsunami hits Indonesia beaches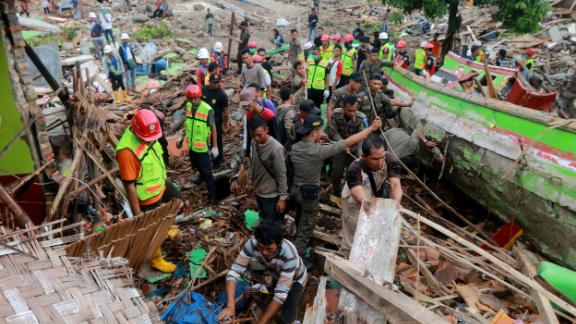 Photos: In pictures: Latest tsunami hits Indonesia beaches