It's been coming for a long time but, in 2018, SUVs finally took over every remaining niche in the automotive world. No matter what kind of car you might have been considering — big, small, crazy performance or super-efficient — there is now an SUV for that.
To mark the takeover as complete, both Lamborghini and Rolls-Royce, brands that stand starkly on opposite poles of the ultra-luxury vehicle world, each began making their respective SUVs.
A Lamborghini SUV seemed an absurdity, yet the Italian automaker, renowned for never compromising on intestine-twisting performance, succeeded in making the apparent oxymoron work. The Lamborghini Urus is a genuine super-SUV. It's fast, flashy, loud and it corners like a sports car. It's ferociously fun, but reasonably practical.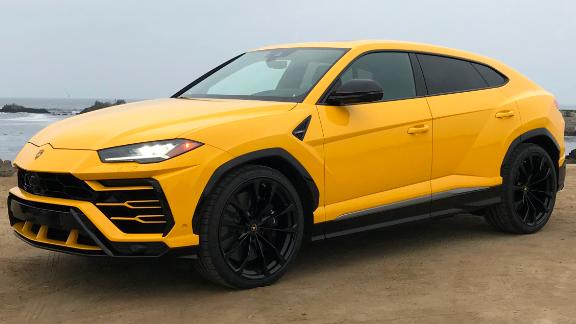 Peter Valdes-Dapena/CNN
Rolls-Royce has a very different calling than Lamborghini. Rolls-Royces have immensely powerful engines — they're also just immense, period — but not in the interest of outright speed. Instead, Rolls-Royces have big V12 engines so they never feel or sound strained. even when you're hitting 60 miles an hour in five seconds in a 5,600 pound sedan.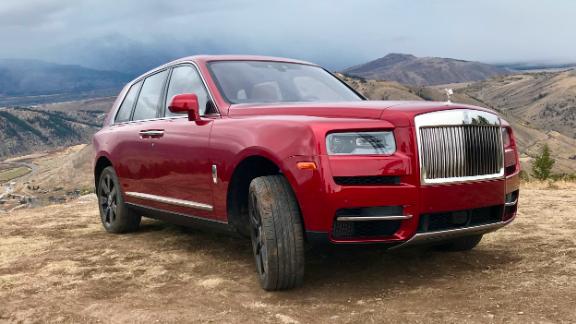 Peter Valdes-Dapena/CNN
The Rolls-Royce Cullinan SUV has that same 6.8-liter V12 and a similarly plush and comfortable interior. It's taller, though, and it has all-wheel-drive and an off-road setting that makes it stand a bit taller, yet. It also proved to be surprisingly capable of crawling up the side of a mountain in Wyoming. It isn't perfect but it is impressive and by far the most opulent SUV you can buy.
Peter Valdes-Depena/CNN
This was also the year that the fully electric Jaguar I-Pace hit the market. Frankly, it barely qualifies as an SUV at all as it has only a little more height off the ground than a typical car. The benefit of this is that the I-Pace is loads of fun to drive thanks, in part, to the low center of gravity imparted by its battery pack. In fact, it's one of the most — if not the most — enjoyable electric vehicles around.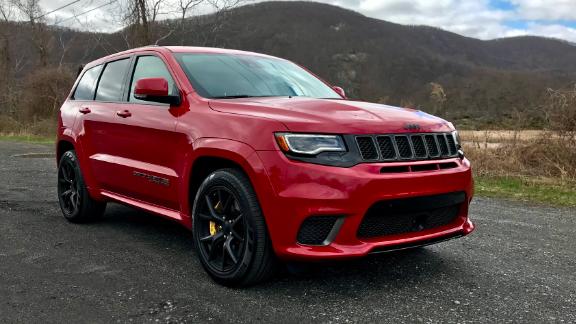 Peter Valdes-Dapena/CNN
At the other end of the cleanliness spectrum, there is the Jeep Grand Cherokee Trackhawk. With 707 combustion-derived horsepower from its supercharged 6.2-liter V8, the roaring Trackhawk is outrageously fun in its own way. It's no Urus