(CNN Business) —
Foreclosures can be extremely painful events. Imagine finding out years later that it was all a big mistake.
That's exactly what happened to Jeff and Eva Reiner. The couple turned to Wells Fargo (WFC), their mortgage servicer, for help making their payments after Eva, the family's breadwinner, was laid off by Verizon (VZ) in 2010.
"We were desperate. I begged them for help," Eva Reiner told CNN Business.
But Wells Fargo did not accept their requests for a mortgage modification for their beloved 6-acre property in rural South Carolina. Wells Fargo eventually foreclosed on the home, forcing the couple to move their teenage son, give up three dogs and forfeit the equity they had built up in the house.
This fall, the Reiners learned from media reports they were among the approximately 545 homeowners who lost their homes because of an apparent software glitch with Wells Fargo's loan modification process.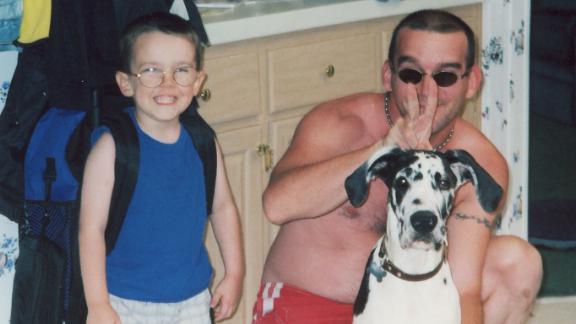 Reiner family
The foreclosure problem is just the latest in a long series of issues confronting Wells Fargo, one of America's biggest banks. Over the past two years, Wells Fargo has admitted to creating millions of fake accounts, forcing thousands of borrowers into auto insurance they didn't want and imposing mortgage fees on homeowners they didn't deserve. Wells Fargo has apologized for its conduct, revamped the C-Suite and pledged to do better. But the bank still faces multiple government investigations and lawsuits.
The latest was last week. A lawsuit was filed against Wells Fargo seeking justice for borrowers like the Reiners who say they were victimized by the bank's wrongful foreclosures.
'I had a breakdown'
In September 2018, Wells Fargo sent the Reiners a letter explaining that the bank had "difficult news" to share: The family's plea for a mortgage modification would have been accepted if not for a "faulty calculation. Wells Fargo said the couple should have been approved for a trial modification — a reduction in monthly payments that would have saved their house from foreclosure.
"I had a breakdown. I could not believe we'd get a letter of that nature so many years later," said Eva, who is on her fifth round of chemotherapy for ovarian cancer. The couple now lives in an apartment in Virginia.