(CNN Business) —
The arrest of Huawei's chief financial officer has thrust her into the middle of a diplomatic storm and is exposing details of her life that were once shrouded in secrecy.
Meng Wanzhou is one of China's top tech executives and the daughter of Huawei's founder, Ren Zhengfei. Like her billionaire father, she mostly avoids the media spotlight.
Now, court documents from her bail hearing in Canada are shedding new light on the 46-year-old businesswoman, who is wanted by the United States for fraud.
She owns two Vancouver houses worth millions
China's elites often seek to keep their fortunes out of the public eye.
It's unclear how much Meng is worth. She has never appeared on the Hurun Rich List, which tracks China's wealthiest people, according to its founder Rupert Hoogewerf.
But she definitely has deep pockets.
Court documents state Meng and her venture capitalist husband, Liu Xiaozong, own two properties in Vancouver alone, one worth 5.6 million Canadian dollars ($4.2 million) and the other worth 16.3 million Canadian dollars ($12.2 million).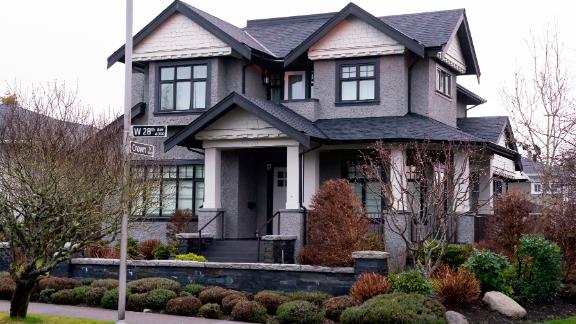 Rich Lam/Getty Images
Meng and Liu are willing to pledge the equity in either or both of their homes as security for bail, in addition to a cash deposit, they told the court.
It makes sense that Meng is wealthy. She has been a top executive at one of China's biggest tech companies for years. Her father is worth $3.2 billion, according to Forbes.
She was a permanent resident of Canada
Meng said in her written statement to the court that she and her family have extensive ties to Canada — which she first visited in 2003 — and to Vancouver in particular.