Back in 2010, Domenico Oppedisano was often seen taking his fruit to market in the town of Rosarno in southern Italy, chugging around in his three-wheeled van. But the 80-year old had another job: he was "chairman of the board" of Italy's most powerful mafia group – the 'Ndrangheta.
This week, police in four European countries carried out raids on the 'Ndrangheta's sprawling empire of money-laundering and drug-trafficking, arresting 90 people. They described "Operation Pollino" – two years in the making – as a "decisive strike against one of the most powerful Italian criminal networks in the world."
The operation took place the day after the alleged head, or "godfather," of the Sicilian mafia, known as Cosa Nostra, was arrested with 46 other people in the Palermo region of Italy on mafia charges.
But Oppedisano, now in jail after being arrested eight years ago, may not be impressed. The 'Ndrangheta has been the target of raids and even US Treasury sanctions for well over a decade. And yet it has entrenched its dominance of the cocaine trade, forging links with organized crime groualps in Latin America, New York, Turkey and Albania.
Mafia watchers estimate its turnover is probably in the range of about $60 billion a year – similar to the GDP of Croatia or Bulgaria. And it may control as much as 80% of the cocaine entering Europe.
A low profile
In the early 1990s, Italian authorities went after the Cosa Nostra in Sicily following the killing of two key prosecutors, Giovanni Falcone and Paolo Borsellino. Zora Hauser, a researcher in organized crime at Oxford University, says this both "significantly weakened the Sicilian mafia and absorbed law enforcement resources."
The 'Ndrangheta saw an opportunity. It kept a low profile but steadily expanded its activities from its stronghold in the mountain villages of Calabria, the "toe" of southern Italy.
Cecilia Anesi, a journalist who covers organized crime for the Investigative Reporting Project Italy (IRPI), has spent time in the group's heartlands. She says a new generation of leaders wanted to find ways to invest proceeds from kidnapping and protection. The answer was cocaine.
"an investigative journalist who has spent time in the group's heartlands, says a new generation of leaders wanted to find ways to invest proceeds from kidnapping and protection. The answer was cocaine.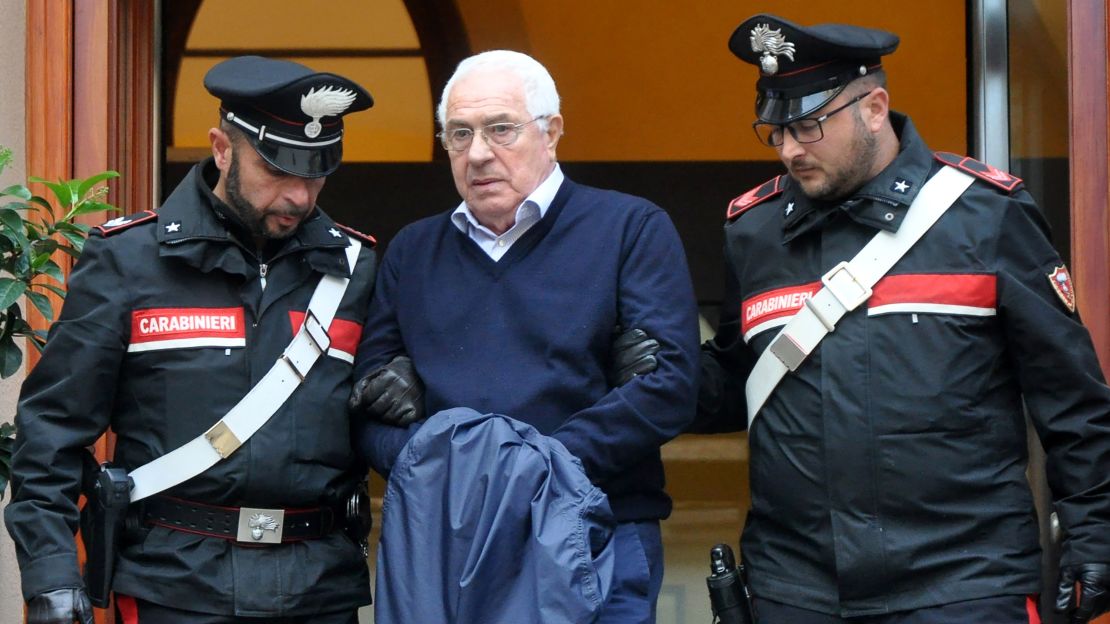 Italian court documents describe drug trafficking as "the gold mine the 'Ndrangheta uses to then invest in the legal economy in Italy and abroad."
The group combined its stubborn rural origins with a flair for innovation. Antonio Nicaso, who has published some 30 books about organized crime including several about the 'Ndrangheta, says it forged ties with drug producers and distributors throughout Latin America: in Peru, Colombia, Guyana and Brazil.
Nicaso told CNN it came to control all the major trafficking routes, including ports in Brazil and West Africa. It also established a presence in European ports such as Antwerp and Rotterdam. A front company in Colombia hid huge amounts of cocaine in charcoal exports to Europe; another did the same but with timber from Guyana.
That Italian place
A US diplomatic cable in 2008 concluded the 'Ndrangheta belied its origins in an Italian backwater, "maintaining bank accounts in Monte Carlo and Milan and transplanting operatives to Colombia, Spain, Germany, the Balkans, Canada and Australia."
The 'Ndrangheta laundered the rapidly growing proceeds through investments in tourism on the French Riviera, restaurants and real estate in Spain, public contracts in northern Italy. And it turned to the large Calabrian diaspora across Europe (and especially in Germany) to expand.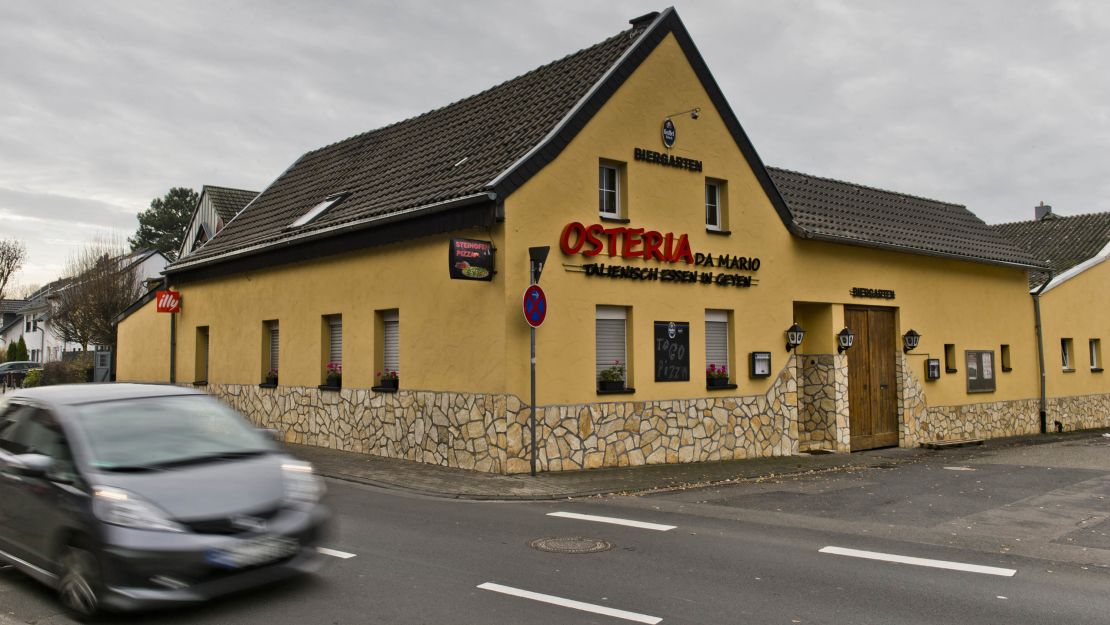 Exploiting family ties, the clans used Italian bistros and cafes from Dusseldorf to south London as fronts for money-laundering operations and the distribution of narcotics. In this week's raids alone, police seized 4,000 kilograms of cocaine and 140 kilos of ecstasy pills, plus large sums of cash.
Cecilia Alesi says investigators have evidence that an ice cream parlor in the German town of Bruggen was used to launder money. And a pizza restaurant near Cologne became a logistical base, money-laundering hub and place from which to organize Latin American drug shipments. Restaurants in two Dutch villages played a similar role.
Every clod of earth
The 'Ndrangheta began life in the 19th century as rural brigands, taking their name from the Greek word for heroism. Calabria was and remains perfect mafia territory: an unforgiving landscape dominated by the Aspromonte (or Rough Mountains). Remote, secretive and one of the poorest regions in Europe, it is hostile to any form of state authority.
Today, the region is dominated by a few historic families – like the Pelle, Romeo and Giorgi. The 'Ndrangheta's "spiritual" home is the town of San Luca, but different families control municipalities or "mandamenti." In the words of one Italian prosecutor, they control "every clod of earth" in southern Calabria.
The group has not been without internal vendettas. A long-running feud between two families, the Nirta-Strangio and Pelle-Vottari, culminated in an attack on a pizzeria in Duisburg, Germany, in 2007 – when six young men of the Pelle clan were gunned down.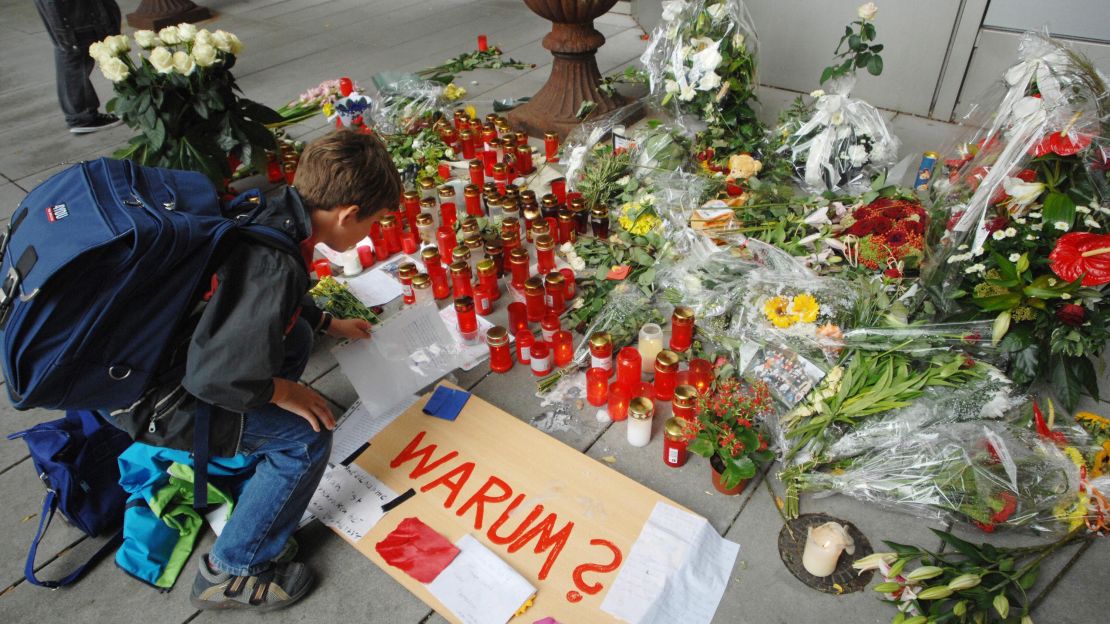 Hauser says the unwanted spotlight prompted the 'Ndrangheta to form a provincia, a sort of board of directors for settling disputes and approving new affiliations. The elderly Oppedisano may have become its "chairman" because he was a consensus figure.
Family links are often reinforced through marriage, and blood ties have made the 'Ndrangheta more difficult to break down than other mafia groups. Hauser says that within the 'Ndrangheta "it's almost impossible to distinguish the blood family from the criminal family. On top of that, information within the organization is shared gradually, according to a strict hierarchy."
While thousands of members of the Cosa Nostra became informants, just a few dozen 'Ndrangheta members have turned – and none among the top echelon, says Nicaso. The code of silence, or "omerta," remains as powerful as ever. Those who step out of line, as did the group's "representative" in northern Italy back in 2008, don't last long.
US diplomats reported in 2009 that "most of the politicians we met with on a recent visit [to Calabria] were fatalistic, of the opinion that there was little that could be done to stop the region's downward economic spiral or the stranglehold of the 'Ndrangheta."