(CNN Business) —
German car executives met with President Donald Trump Tuesday as his administration considers putting new tariffs on foreign vehicles and auto parts.
Earlier in the day, Commerce Secretary Wilbur Ross said it's a priority to reduce the trade deficit in cars and parts with Germany, preferably by increasing production by German automakers in the United States.
"On balance we're a big net importer of cars from Germany and parts for German cars both from Germany, from Austria and from Mexico," Ross said in an interview with CNBC's "Squawk Box." "It's a very, very important component of the European situation. And autos and auto parts are a big part of the global."
The push comes as the Trump administration is negotiating with China over trade, and days after Trump threatened to cancel the North American Free Trade Agreement if the US Congress refuses to ratify the replacement deal he signed this past weekend with his Canadian and Mexican counterparts.
Representatives from BMW (BMWYY), Daimler (DDAIF) and Volkswagen (VLKAF) visited the White House, where they met separately with Trump's top economic advisers.
In a statement made after the meeting, BMW hailed free trade, claiming the reduction in trade barriers has made its own success story in the United States possible. The automaker currently operates its biggest plant in the world in Spartanburg, South Carolina, where it employs about 10,000 people, and is considering building a second plant in the United States.
The company called the meeting with administration officials "constructive" but also made clear that trade talks should take place with the relevant political institutions.
Daimler — which makes Mercedes — and Volkswagen already have plants in southern states, too. They did not immediately respond to requests for comment after the meetings.
Trump has complained about the European Union's barriers on trade. He imposed tariffs on steel and aluminum imports from the region, and most of the world, earlier this year and the EU responded with retaliatory tariffs on a range of American goods — including motorcycles, orange juice, bourbon, peanut butter, cigarettes and denim.
02:45 - Source: CNNBusiness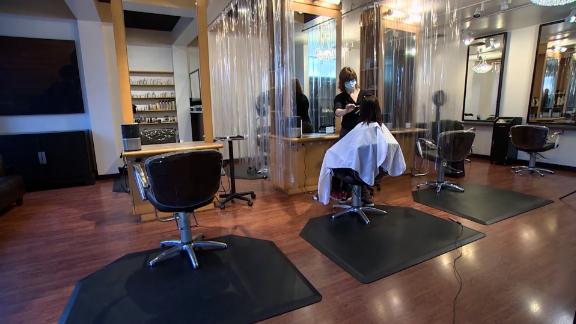 Now playing
02:45
Funding delays leave small businesses in limbo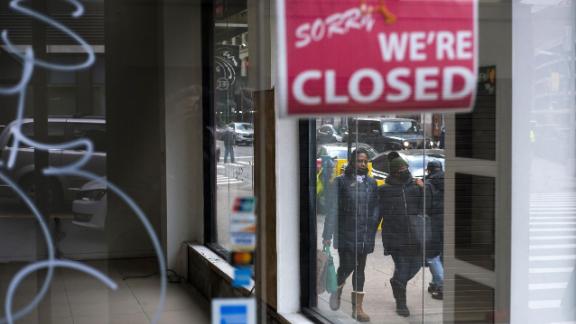 Now playing
01:30
Another 745,000 Americans filed for first-time unemployment benefits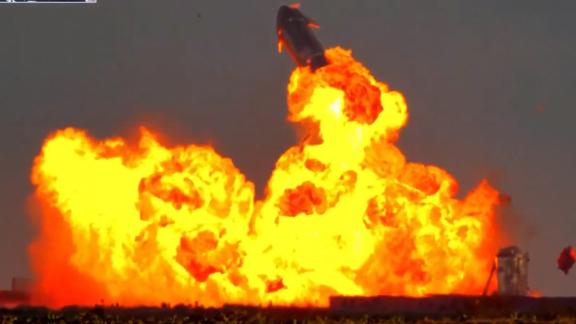 Now playing
01:19
Watch SpaceX Mars prototype rocket nail landing, explode on pad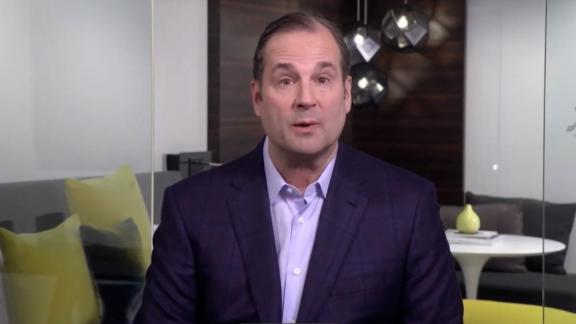 Now playing
02:55
Marriott CEO: We want travelers to feel safe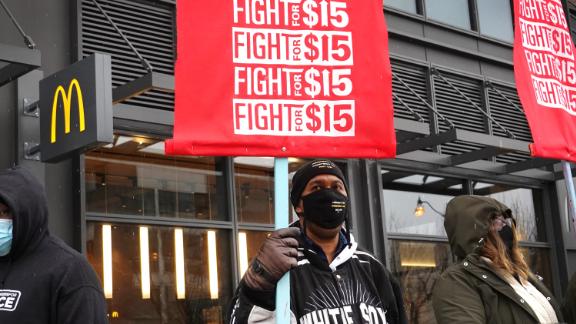 Now playing
03:31
What a $15 minimum wage really looks like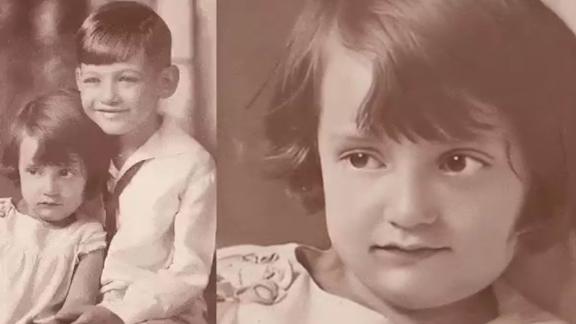 Now playing
01:01
Watch old photos come to life using AI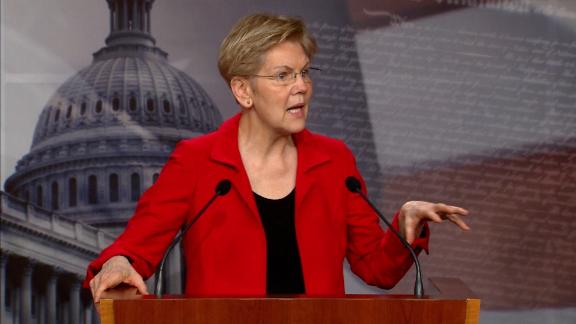 Now playing
01:19
Warren proposes wealth tax: 'It's time for them to pay a fair share'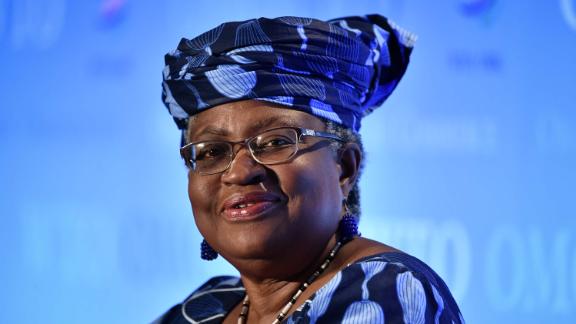 Now playing
04:05
WTO Chief: We need equitable and affordable access to vaccines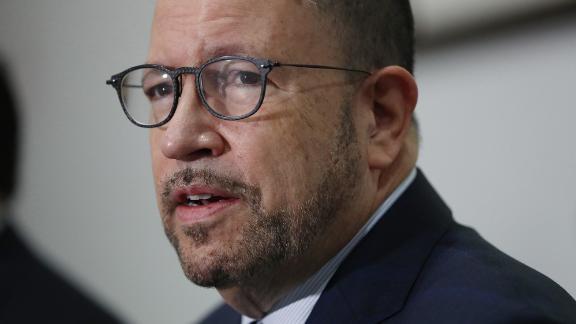 Now playing
03:24
Goya CEO under fire for false Trump election claims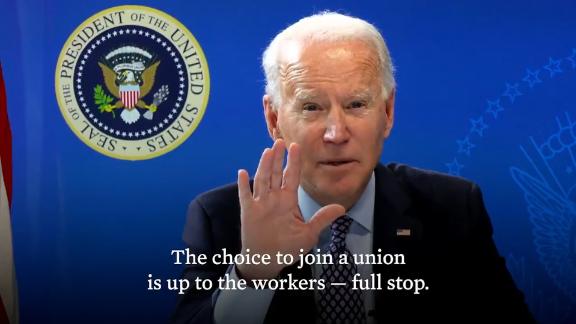 Now playing
01:23
'There should be no threats': Biden's message to union-busters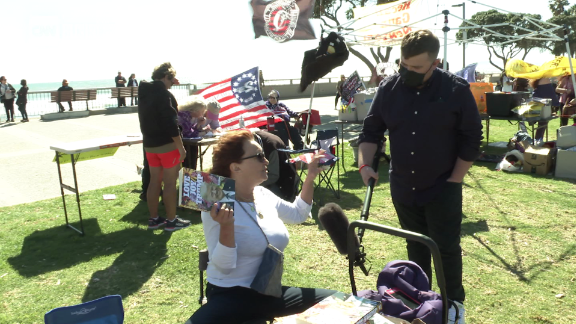 Now playing
04:08
These Trump supporters are convinced he will be president again on March 4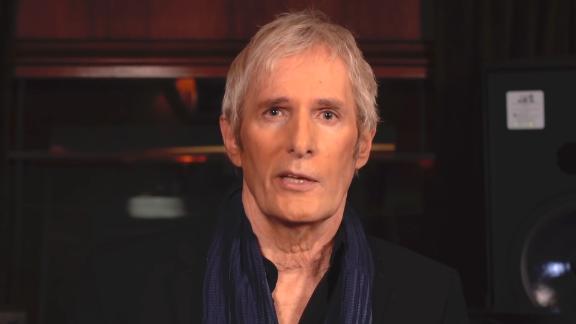 Now playing
01:36
Michael Bolton wants you to break up with Robinhood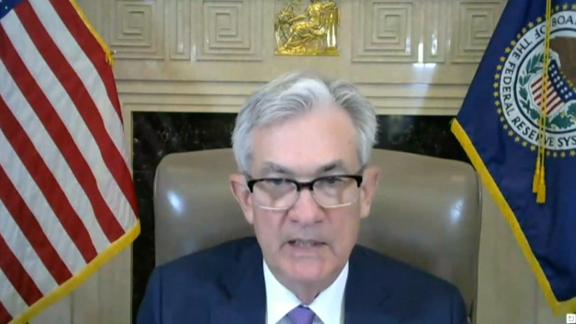 Now playing
01:57
Fed chief downplays inflation concerns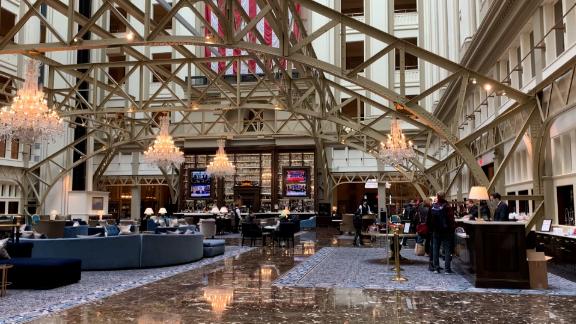 Now playing
04:34
See what has happened to Trump's DC hotel after his loss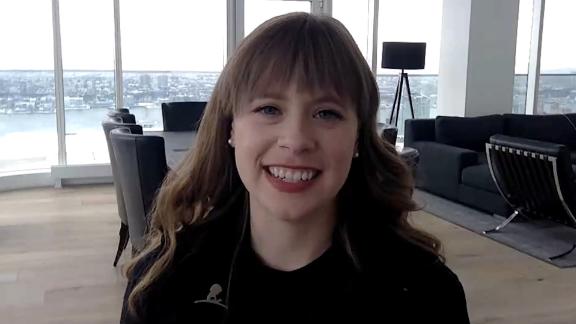 Now playing
01:41
Meet the 29-year-old cancer survivor set to make history in space