Erin Olivera didn't know where to turn.
It was 2012, and her 1-year-old son, Lucian, had suddenly become paralyzed from the waist down. While he was receiving excellent medical care from his doctors in California, she and her husband longed for the emotional support and guidance that could only come from the parents of a child like Lucian.
But that was the problem. Lucian was one of the first children in the United States to be diagnosed with a paralyzing disease called acute flaccid myelitis, or AFM.
Even on Facebook, his mother couldn't find kindred souls.
Then, one day, a random class assignment gave Olivera a solution that proves that history sometimes repeats itself.
Olivera was in her last semester of nursing school, and she was assigned to visit a support group that had meaning for her life. She chose a support group for polio survivors, since her son's disease and polio are similar.
The members of that support group – elderly people who had suffered a disease long since eradicated in the United States – would change her life forever.
AFM and polio: eerie similarities
In the late 1940s and early 1950s, polio crippled more than 35,000 people a year on average, making it one of the most feared diseases of the 20th century, according to the US Centers for Disease Control and Prevention.
Polio and AFM are eerily similar in ways: Experts believe that both are caused by the same family of viruses. The patients, mainly children, start out with what looks like a cold or the flu, and then paralysis strikes.
Since 2014, there have been 440 cases of AFM in the United States in 46 states, according to the CDC. The average age of patients this year is 5 years old.
Thanks to the polio vaccine, the US has been polio free since 1979, according to the CDC.
But there is no cure or vaccine for AFM, and health care practitioners have had to figure out on their own the best ways to care for these children.
Some have harkened back to the polio era to help their patients. Melissa Murray, a physical therapist in Oregon, scoured old medical journal articles about polio to figure out what exercises to give her patient, Bailey Sheehan, who was diagnosed with AFM in 2014 at the age 7. Her entire right side was paralyzed.
"I was unsure and a little nervous, because I wanted to help, but this was such uncharted territory," Murray said. "I never thought I'd be going back in time to read about polio."
Bailey, now 11, suffers frequent headaches, and is weak in her right arm, but she is able to walk – something her mother credits to Murray's historical research."Melissa and her resourcefulness – I believe that's 100 percent why Bailey is walking again," Mikell Sheehan said.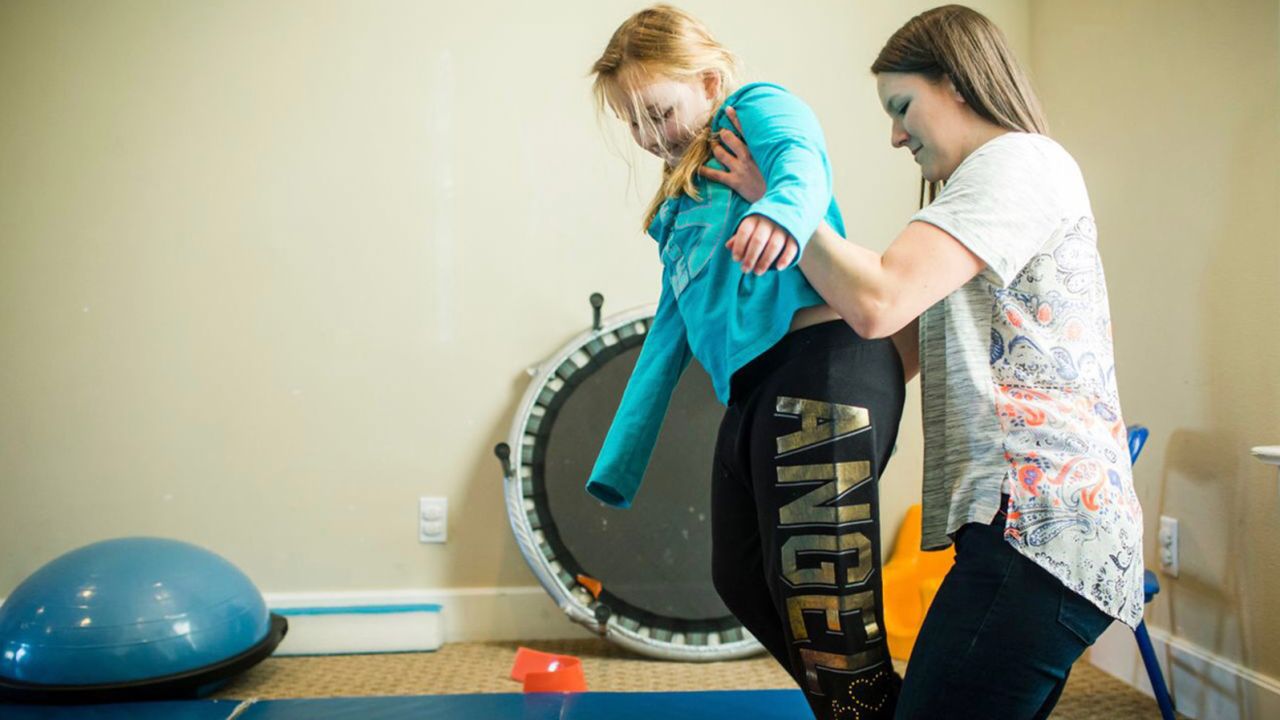 Looking back in time to gain medical wisdom from an earlier disease, as Murray and others have done with AFM, is "extraordinary," according to David Oshinsky, a professor of history at New York University, and author of "Polio: An American Story," which won the Pulitzer Prize for history in 2006.
"To me, that's amazing. I've never seen a connection like that," he said.
Lessons from the past
When Olivera brought her son to the Post Polio Members Support Group meeting at the Thousand Oaks community center, she at first thought maybe she'd made a mistake. These people were more than a half-century older than her son – could they really help?
Then she saw one of the polio survivors, who sat in a motorized wheelchair, pick her leg up by grabbing the skin on the top of her thigh, much like one might pick up a puppy by the scruff of its neck.
It was a very specific movement that was familiar to Olivera, because that's how Lucian moved his leg, too.
She knew she was in the right place.
So did the polio survivors.
"Seeing the boy brought back memories for us. It was like déjà vu," said Sherrill Boyd, 79, who contracted polio when she was 9.
The survivors' advice came almost immediately, some of it quite by accident. When Lucian grabbed his thigh and put his leg up on a table, Olivera, who went to etiquette school as a girl, winced. The polio survivors laughed.
"They said, 'He's stretching his leg. We do that too! It's good!'" Olivera remembers. "So now I say – break all the etiquette rules!"
As Norma Puch watched Lucian and heard his story, she was reminded of her own story. Both she and Lucian got sick when they were very young – Puch was 18 months old and Lucian was 11 months old. Like Lucian, she wears a brace on her left leg from ankle to hip.
Seeing him made her remember a painful incident when she was a young woman working as a receptionist at a Los Angeles construction company. One day she stepped outside to take a break. She was wearing a classic '70s miniskirt.
"Hey, cover that thing up," a passerby yelled.
He was referring to her leg brace.
"I was so mad - I thought what an idiot!" remembers Puch, who's now 65. "I should be ashamed because I have this metal thing on my leg?"
She told Olivera not to listen to the haters, and to think of Lucian as just like any other child.
"When I was a girl, I didn't think of myself as different, or compromised, even though I couldn't walk as fast as other children," Puch said.
That advice made Olivera realize she and her husband needed to treat Lucian just like his three older siblings.
"Up until that point, we had him in a bubble. We would always take turns holding him, or he was always right next to us. But that wasn't going to help him at all," she remembers. "After the meeting, my husband and I talked and we decided we were not going to raise Lucian to be this disability. We were going to raise Lucian to live with a disability."
Today, at age 7, Lucian is a happy little boy with no signs of self-pity. He walks with his brace and a walker or scoots on the floor. He does chores like his brothers and sister, but in a modified way – for example, to clean up his room, he takes toys off the floor and puts them in a bag attached to his walker, and then places them back on the shelf.
Not wanting to lose the wisdom of the older generation, Olivera arranged for Kurt Sipolski, a polio survivor who wrote a memoir, "Too Early for Flowers," to be on the board of a group she created for parents of children with AFM. Sipolski regularly dispenses advice to this new generation of parents whose children live with paralysis.
After the meeting, one of the polio survivors knit Lucian a pair of thick woolen socks, since people with paralysis often have cold feet.
The socks have become a keepsake for Olivera from a day that changed her life.
"That meeting reassured me and gave me such insight," she said. "They all said polio didn't limit their success. They had careers. They had families. They made me see that Lucian will do those things, too."