With winter temperatures spreading their cruel cold wings over much of the country, it's time to start thinking about how your poor skin will make it through another season of dry air, salt and who knows what other skin-damaging abominations the weather has in store. Let's be real: We're facing a few hard few months for skin care.
All the more reason, then, to treat yourself this holiday season and step into the new year fresher than ever. Impossible, you say? Enter FOREO, the acclaimed Swedish high-end beauty and wellbeing brand that's won more than 80 design and beauty awards the past three years.
We're talking sleek, beautifully designed scrubs, masks, and even toothbrushes, all of which help you recreate the spa experience in the comfort of your home. (Or for the open road — most of these products pack small and light!)
Now through December 31, FOREO is offering CNN users a 25% off discount on the best-selling items we've reviewed below. Use promo code "CNN25" to receive savings.
LUNA mini 2 cleansing facial brush ($104.25, originally $139; foreo.com)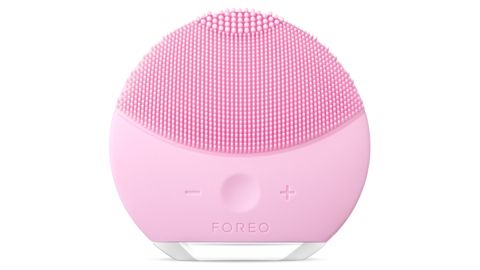 Apart from its interstellar looks, this facial brush has space-age tech under the hood. The company uses what it calls T-Sonic vibrations to rapidly, but gently, pulse the soft silicone brushes back and forth against your skin. This sonic brushing, it claims, cleanses the face at least six times better than washing by hand. One minute's use is recommended, twice daily, for softer, smoother and healthier skin. Plus the durable brush heads come in fun, bright colors. What's not to like?
The LUNA mini 2 makes for easy travel, too. It's small, but packs a punch. Thanks to the "3-brush effect," with settings designed to clean sensitive skin, hard to reach areas (like the pores around the nose) and other places where oil tends to collect, the LUNA mini 2 is a great cleaning solution for all skin types.
LUNA 2 facial brush ($149.25, originally $199; foreo.com)
The LUNA 2 is the big sister to the LUNA mini 2, but combines the latter's skin-cleansing T-Sonic vibrations and silicone brushes with a special anti-aging massage feature. The result is a powerful 2-in-1 package that helps tackle many common skin complaints, from blackheads to wrinkles and more. The upshot, according to the company, is a product that restores skin's natural radiance and removes up to 99.5% of dirt and oil, including makeup residue.
With four distinct models available — combination, oily, normal or sensitive — there's a LUNA 2 for every skin type, each with a unique brush head. That level of specificity is a boon to those of us who struggle to find the right solutions for our skin types in a sea of one-size-fits-all products.
UFO smart mask ($209.25, originally $279; foreo.com)
No, not the kind of UFO you might find in Roswell, New Mexico, but something as equally space age: an incredible Swiss army knife smart mask that can beam light, heat and cool, and gently massage your face. This isn't your mother's cucumber facial.
How does it work? Slip one of the ultra-soft microfiber mask packets into your UFO — each one is infused with vitalizing serums and given whimsical names like "Make My Day" (hyaluronic acid and red algae for hydration and radiance) or "Call it a Night" (ginseng and olive oil to revitalize and replenish skin) — and let the device do its thing.
That means gentle thermo therapy heat to relax the face and infuse the mask serums into the skin. A cryotherapy mode refreshes and invigorates with cold, which the company claims diminishes the appearance of pores and reduces puffiness. And don't forget the massaging T-Sonic pulsations and full-spectrum LED photofacials. The company says the latter uses optimized wavelengths for specific skin concerns: red for rejuvenation, blue to kill acne-causing bacteria and green to improve pigmentation.
The result is a mini-spa that fits in your hand and democratizes the high-end facial experience, saving you time and money. It's all backed up by a 10-year quality guarantee and two-year limited warranty.
ISSA 2 electric toothbrush ($126.75, originally $169; foreo.com)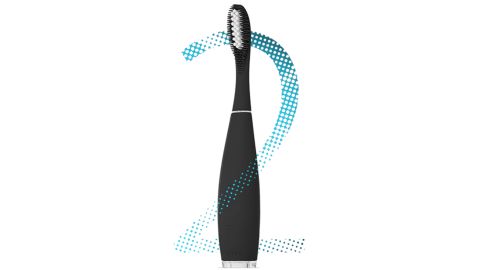 Sleek, beautiful and technologically advanced, the ISSA 2 is a gamechanger for brighter smiles and that fresh-mouth feel. This little unit gets by on an hour's charge for 365 uses and comes in four eye-catching colors. But with a toothbrush, it's all about the experience, isn't it? Fortunately, the ISSA 2 has a hybrid brush head that combines silicone bristles with hygienic PBT polymer bristles to both massage your sensitive gum line and clean your teeth. T-Sonic pulsations (11,000 per minute, according to the company!) sweep out the nooks and crannies where bacteria can breed and food accumulate.
But you know what we really appreciate? A built-in timer that pulses every 30 seconds to let us know it's time to move on to a new part of the mouth, and the three quick pulses that tell us when we've brushed for the American Dental Association-recommended two minutes. (Sure, singing the happy birthday song in our heads accomplishes the same thing — thanks Mom! — but we like this way better.)
Check out the FOREO site for other great beauty products, including fantastic options for the oft-neglected (from a skin- and beauty-perspective) male of the species. After all, winter's coming and the new year beckons. Isn't it time to freshen up?