Martial arts film star Jackie Chan has revealed his battles with alcohol and admitted to throwing his son across the room in a blunt autobiography published for the first time in English on Tuesday.
In the book "Never Grow Up," first released in Chinese in 2015, Chan confesses to visiting prostitutes in the early days of his career and lays bare how his rise to fame affected his private life.
A native of Hong Kong, Chan was already a successful Chinese film actor when he rose to international fame in the 1990s in high-profile Western films such as "Rush Hour."
In his book, the martial arts icon says "after fame found (him)" he began to act out, at one point taking $500,000 in cash and spending it on watches for his stunt team in Hong Kong.
"I strutted in and said, 'Show me your top ten watches. Are these the most expensive? With the most diamonds? Good, I'll take seven of them … I'll wear them out'," the book said.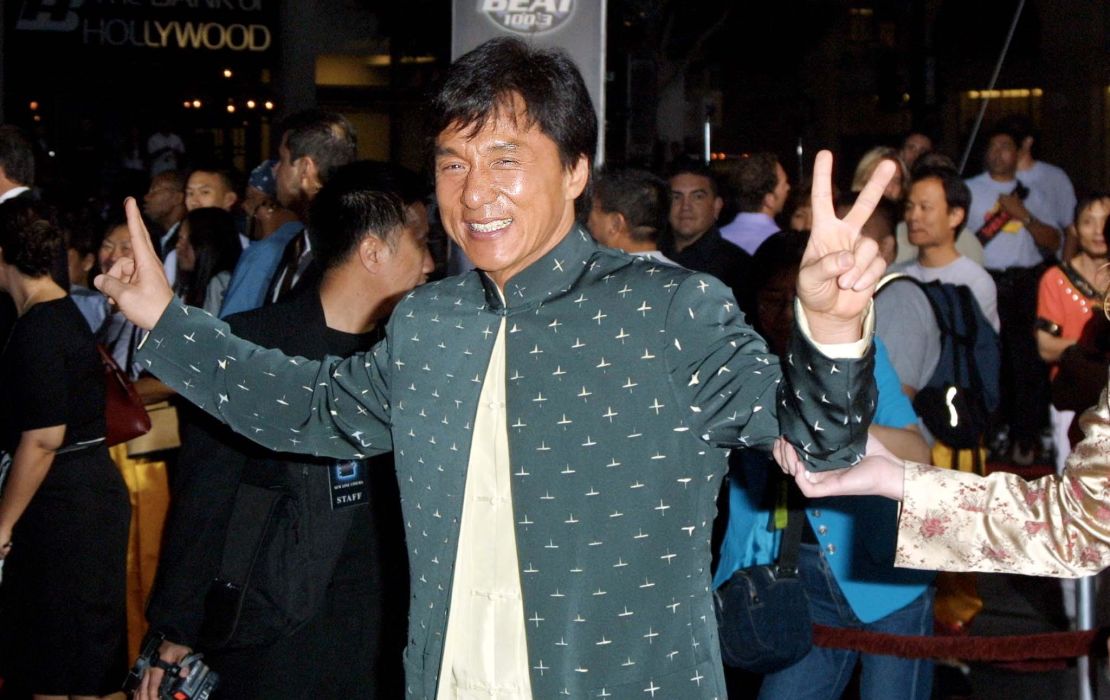 There was a dark side to his newly found notoriety as well, Chan reveals. "I drunk drove all the time. In the morning, I'd crash my Porsche, then in the evening, I'd total a Mercedes-Benz. All day long, I went around in a haze," he said.
When photographers tried to take photos of Chan's crashed car, the actor writes that he threatened to punch them "once for every shot they took of me."
"I really was quite a nasty jerk," Chan says in the book. The Chinese actor was named as an anti-drugs ambassador in China in 2009.
Threats of violence in public aren't the only shocking revelations Chan makes in his book, a follow up to his first memoir "I Am Jackie Chan," published in 1999.
In "Never Grow Up," the Chinese actor says when his son was two years old he threw him across the room in a fit of rage.
"I picked him up with one hand and flung him across the room, and he crashed into the sofa. With the amount of force I used, if he'd hit the back or armrests, it could have been quite serious," Chan writes.
Chan said he regretted his actions "immediately" and swore to never throw him again. "I take my promises seriously, and I'm a man of my word. I never threw him again or hit him," Chan claims.
It isn't the first time Chan's family issues have been aired in public. His son, Jaycee, was convicted on drug charges in 2014 and sentenced to six months in prison. At the time, Chan blamed himself for failing to "discipline him."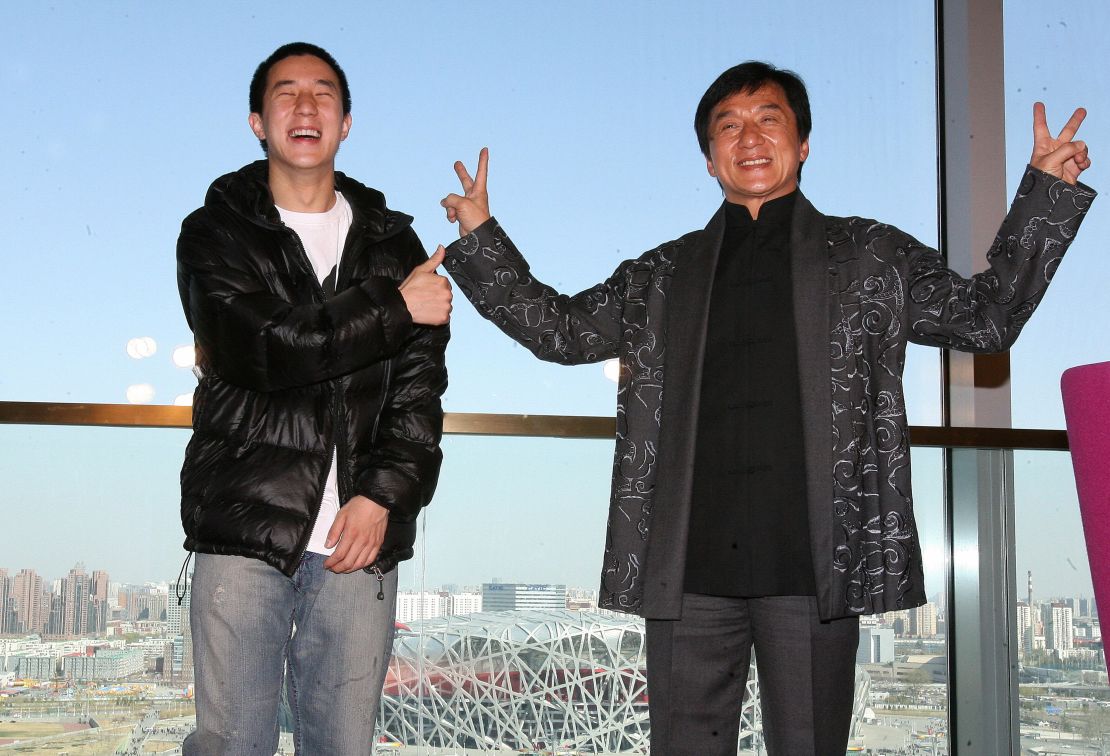 'Drinking, gambling and girls'
In his book, Chan describes the early days of his career, when he was a stunt man and extra, and how as a young man he spent all his wages on "drinking, gambling and girls."
"I remember the first time I went to a club. I was shy but acted like a big man anyway. The girl who served me – I knew her as Number Nine, was beautiful, with a sweet personality," Chan said, describing how he visited the woman repeatedly.
"Every night, Number Nine and I would squeeze into her dingy little cubicle, the low ceiling right above us … There were times when I'd notice people trying to peep through the cracks in the door at us. Yet this little cubicle seemed like paradise to me."
Decades later in 1999, long after he had married his wife, Taiwan actress Joan Lin, news broke that Chan had fathered a child, Etta, during an affair with former beauty queen Elaine Ng.
In his book, Chan reveals how guilty he felt and how Lin stood by him. "She is a strong woman, stronger than I am in many ways," Chan writes.
Chan's autobiography was released just over a week after Chan's daughter Etta Ng revealed she had married her girlfriend, Canadian social media influencer Andi Autumn.
In May, Ng claimed she had been left homeless and was forced to sleep under a bridge due to her "homophobic parents." Chan didn't respond to the allegations and his daughter isn't mentioned in the book.