In the era of #MeToo and stories about the alleged perpetrators of sexual violence, CNN's exclusive investigation "Destroyed" turns the spotlight on those responsible for protecting the public.
An examination into the destruction of rape kits in dozens of agencies across the country found that police trashed evidence in 400 cases before the statutes of limitations expired or when there was no time limit to prosecute.
The number is likely higher and was calculated by analyzing the departments' own records.
The destruction occurred since 2010 and followed flawed and incomplete police investigations.
Most of the kits were untested, CNN found, and dozens were discarded mere weeks or months after police took custody of the evidence.
'They treated me like trash:' One victim's story
Journalists long ago brought to light the failure of law enforcement agencies to send thousands of rape kits to be analyzed for DNA. That revelation ignited national outrage, prompted the passage of laws ordering the testing of rape kits and spurred the Justice Department to award more than $150 million to help analyze the backlog.
"Destroyed" exposes a lesser-known and more fundamental problem:
The rape kits are gone. They can never be used to lock up a rapist or exonerate the wrongfully convicted.
1. 'A systemic problem'
A rape kit should be maintained for at least the length of time a crime can be prosecuted, experts told CNN.
Yet decisions about whether and when to destroy this evidence, CNN found, were made without considering the statutes of limitations.
Some police departments defended the destruction of kits tied to closed cases that they believed had no chance of moving forward, such as when a prosecutor declined to bring a charge or when a victim who reported being raped stopped engaging with police.
But experts called that short-sighted.
Anything can develop in a case while the statute of limitations is still running. New evidence can emerge or a victim may decide to work again with police, for example.
"What CNN discovered is a systemic problem," said retired Sergeant Joanne Archambault, who ran the San Diego Police Department's sex crimes unit for a decade.
"You're not serious about solving rape cases if you destroy rape kits before the statute of limitations [expires]."
Archambault was among the experts CNN asked to review cases that ended in kit destruction.
"There are mistakes in these cases," she said, "but the worst mistake in each is the destruction of evidence."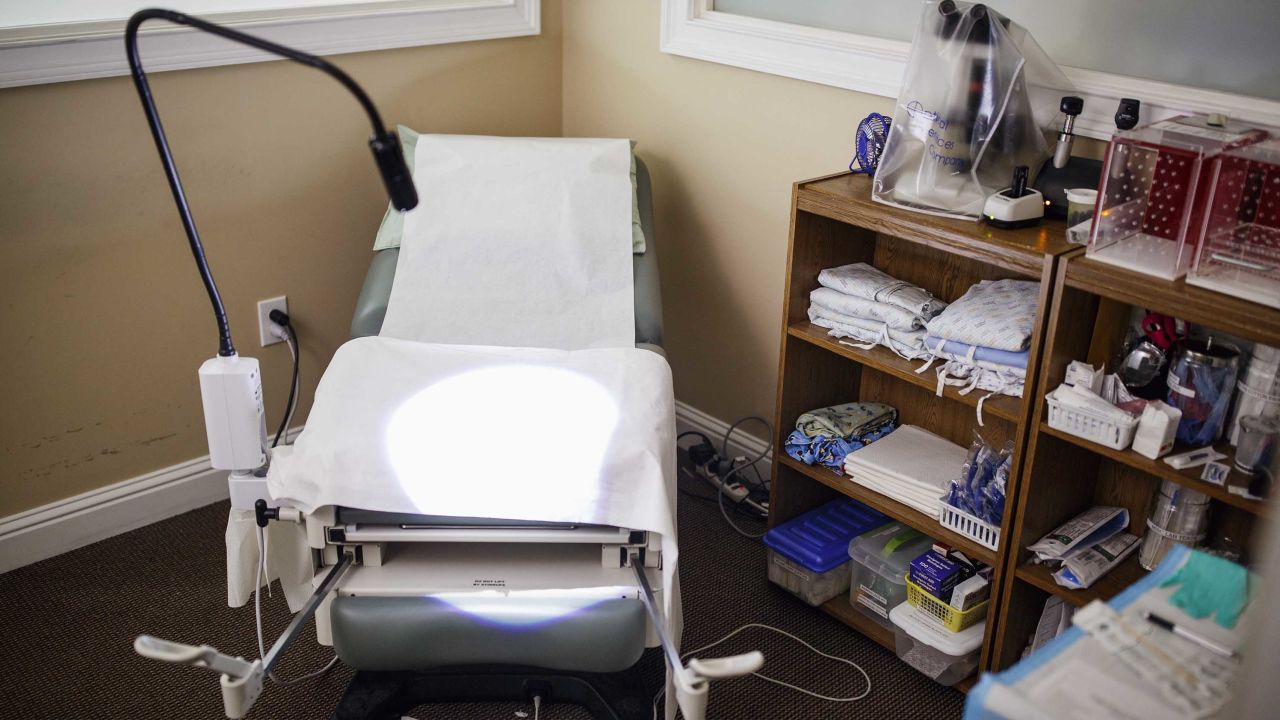 2. The destruction of kits is a tragedy as troubling as the backlog
Detroit prosecutor Kym Worthy's office has fought to test the backlog of 10,000 unanalyzed kits in Wayne County, Michigan. That effort identified at least 833 suspects linked to more than one sex crime. Testing kits can not only solve crimes, it can prevent future ones by stopping would-be repeat perpetrators before they strike again.
Worthy was stunned to hear that law enforcement agencies have destroyed rape kits – most of them never analyzed.
"All the attention toward untested kits isn't enough if we have agencies destroying kits."
She isn't just a prosecutor. She's a survivor. Worthy was raped in law school, she said, and – like an estimated 68% of rape and sexual assault victims nationally – she chose not to report her attack.
It's a triumph, she said, when a victim musters the courage to undergo an hours-long, invasive forensic examination with the hope that the DNA recovered will aid police in pursuing their assailant.
"Each one of these kits represents a victim," Worthy said. "What you are doing when you destroy a rape kit is destroying the chance that they are ever going to see justice."
3. Destruction of rape kits followed poorly conducted investigations
Seasoned police trainers, a former prosecutor, a DNA analyst and a trauma expert were among those who reviewed investigative case files in which kits were destroyed. They pointed to numerous flaws: kits were not tested, suspects were not interviewed, witnesses were not pursued. These experts taught CNN reporters, who reviewed more than 1,400 rape investigations, how to discern whether cases were conducted in a thorough and trauma-informed way.
Detectives trained in how trauma affects victims know that withdrawal and avoidance are common symptoms. Best practice is to work at a pace set by the victim, connect the victim to advocacy services and offer, if needed, safety measures to protect a victim after a reported assault. It's critical to build rapport with a victim whose trust has been so severely violated, experts said. And that can only come by giving victims the time they need.
But that's not what CNN and experts saw in case after case.
Go inside "The rape files"– and see what went wrong
Detectives imposed arbitrary deadlines on victims and when they did not meet them, investigators closed cases, labeled victims "uncooperative" and relegated rape kits to evidence rooms until the evidence was trashed.
A detective with the Springfield, Missouri, Police Department sent letters to victims, in some cases the day after they reported their assaults, warning that if they did not get in touch within 10 business days, their cases would not be investigated further.
"Victims have lost control of the most personal decision we make – who we choose to be intimate with. They want some control back… When we send them a letter saying, 'Yeah, do this or else,'… (it) sounds very demanding, it sounds very much like what they may have experienced with the offender," said police trainer Tom Tremblay, a former sex crimes investigator who reviewed case files for CNN.
4. The rape kits of the most vulnerable victims were destroyed
In the cases reviewed by CNN and Marci Hamilton, a law professor and attorney who is a nationally recognized expert on child sex crimes law, rape kits taken from minors who reported sexual abuse were destroyed by police while the alleged crimes could have still been prosecuted.
Typically, the statute of limitations to prosecute a sex crime involving a victim who is a minor doesn't start ticking until the victim reaches legal adulthood.
"It takes years to comprehend the trauma of child sex abuse, well into adulthood, to decide whether to move forward," Hamilton said. "What police do when they destroy rape kits, and other evidence of crimes against children before the statute of limitations has passed, is rob them of their full chance at justice."
CNN highlighted several cases that underscore Hamilton's outrage, including that of a 16-year-old who told police in Fayetteville, North Carolina, that her father raped her.
A state crime lab notified the detective that it found the man's sperm in the teen's rape kit. But the investigator did not pursue the man. Instead, the detective wrote that he could not find the teenager, closed the case and then authorized the destruction of the girl's rape kit. Years later, police reopened the case and arrested the father without the evidence they said tied him to the crime. What followed was more anguish for the girl – now a woman – and another failure for the department.
In Springfield, Missouri, police trashed a 4-year-old's rape kit and the shorts she was wearing on the day of her alleged assault – without ever testing that evidence. The girl's mother said she saw a wet spot on her daughter's shorts, and the child disclosed to a forensic interviewer that she was touched in her genital area by her uncle. Policing and legal experts who read the case file said it was possible the wet spot was bodily fluid left by the alleged abuser.
Without testing the shorts or rape kit evidence, police took their investigation to a prosecutor, who declined to file charges. The attorney explained her decision in writing: "Unfortunately, no corroborating evidence."
Police ended the case and, two years later, in 2014, destroyed the girl's rape kit and shorts. Testing both might have provided corroborating evidence, experts said.
5. Why this happened and how to start to fix it
It comes down to money, training and values. Departments said they didn't have enough of the first two. And experts said the third requires a commitment by agency leaders to examine their department's investigations and ask, "How can we do better?"
CNN began reporting this project in 2016 after the police chief in Fayetteville, North Carolina, announced at a news conference that his department had regrettably destroyed 333 rape kits.
The officer who discovered the destruction, Lieutenant John Somerindyke, said detectives had the authority to approve disposal of rape kits in their cases and did so often after conducting poor investigations.
The agency failed victims because officers carried caseloads that were too large, he said, and the department lacked adequate resources. And, investigators were not trained to understand how victims behave after trauma.
Other departments that destroyed rape kits echoed those complaints.
One answer, experts said, is more training at agencies nationwide on trauma and on the importance of testing and preserving rape kits.
They also said departments should regularly audit sex crimes investigations, and those audits should ideally be done by professionals outside the agency.
For now, that isn't happening. But there has long been at least one exception: The Philadelphia Police Department. It began annually reviewing its sex crimes investigations with the help of the Women's Law Project in 2000 after the Philadelphia Inquirer revealed that the police had mishandled rape cases.
"It's the essence of community policing," said attorney Carol Tracy, director of the Philadelphia Women's Law Project.
Tracy reviewed rape investigations for CNN and has consulted with departments across the country grappling with their backlog of untested rape kits.
"Kits being destroyed," she said. "That is something I didn't realize was happening."