Courtroom sketch artists at the trial of alleged drug kingpin Joaquin "El Chapo" Guzman were barred from drawing the facial features or distinguishing hairstyle of a key witness on Monday.
In addition, the artists were required to show the sketches to government prosecutors for approval before they could be distributed, the judge in the federal trial said.
And in a related move, prosecutors asked the judge to impose sanctions on defense counsel because Guzman's wife used a cell phone in the courthouse, according to a court filing.
The incidents show the intense security measures at play in the case and provide glimpses into the lengths to which the government is going to provide security for witnesses in Guzman's high-profile trial.
Guzman faces charges of international drug trafficking and conspiracy to murder rivals, and he has pleaded not guilty.
The security limitations were made clear as part of the testimony from Miguel Angel Martinez, a cooperating witness who worked for El Chapo in the Sinaloa cartel between 1986 and 1998. Martinez testified on Monday and Tuesday about his experience working with Guzman as they moved drugs into the US by airplane, tunnel, and truck.
The resulting sketch from artist Christine Cornell shows a witness on the stand with a blurred face and a bald head, as Guzman looks on.
Guzman's trial, which could last four months, began two weeks ago under unprecedented security measures, including armed escorts for the anonymous and partly sequestered jurors.
Heavily armed federal marshals and officers with bomb-sniffing dogs stood guard outside the courthouse. Those who wished to witness the trial in person had to pass through two separate security screenings – an X-ray machine and metal detector – to enter the courthouse, and a similar screening to enter the courtroom.
Testimony from 'El Gordo'
Martinez, known by his aliases "El Gordo," "El Compadre," or "El Tololoche," identified Guzman as his boss and said he never took orders from anyone else during his time with the cartel.
"Él era el jefe," he said, referring to Guzman – "He was the boss."
Martinez said he was one of the closest people to Guzman during his time in the cartel. They were associates, friends, and "compadres," and Chapo baptized Martinez's son in 1989. He first met Chapo in late 1986 and last saw him in jail in Mexico in 1994.
Martinez said he was a pilot for the cartel and was responsible for receiving shipments of drugs from Colombia to Mexico for Chapo, and then those drugs would be sent to the US. He personally flew in planes with drugs coming from Colombia and directed the Colombian pilot to clandestine landing strips that Chapo had in Agua Prieta and Cumpa Sonora, locations near the Arizona border.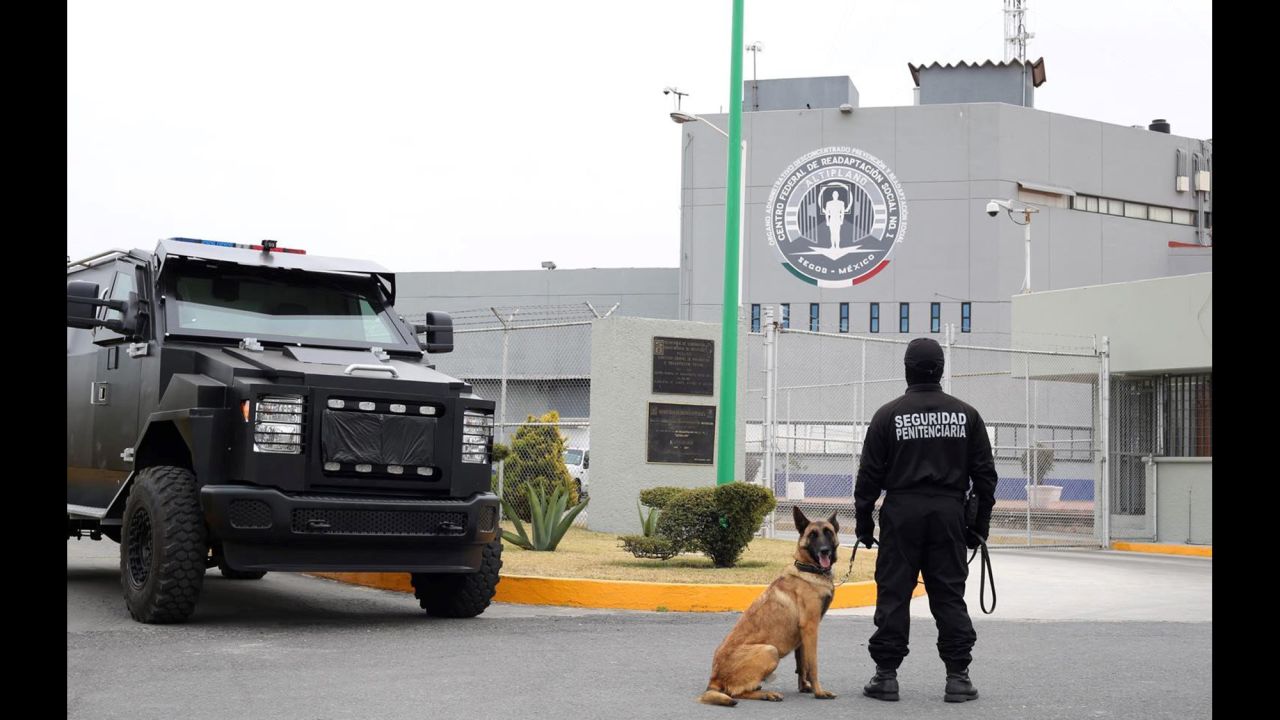 'El Chapo' in prison
Martinez said his responsibilities later grew, and he opened a few offices for Chapo in Mexico City. He started speaking directly to the Colombian cartels, organizing and receiving the shipment of drugs, storing them, packaging them and sending them to the US, all under orders from Chapo, he testified.
Martinez said Chapo's main suppliers from Colombia at the time were the Medellin and Cali cartels. The Colombians would keep 55% of the drug shipment and Chapo would keep 45% for making sure that the drug got safely to Mexico and then went on to the US.
From 1987 to 1990, Martinez said that about 95% of cocaine was smuggled into the US via a tunnel from Agua Prieta to Douglas, Arizona.
In about 1990, Guzman met Dr. Erique Avalos and Jose Reynoso, and together they all came up with a plan to start sending cocaine to the US in jalapeño pepper cans. To do this, they cloned the labels, logos, boxes and FDA license number of a real company sending cans of jalapeños to the US.
Martinez also explained that members of the cartels would often communicate in code. They referred to jets as "muchachas" or girls and cocaine as "camisas" or shirts, he testified.
Guzman's wife admonished for cell phone use
Guzman's wife, Emma Coronel Aispuro, has attended her husband's trial in New York. On Tuesday, prosecutors say she used a cell phone in the courthouse during the first week of the trial. Based on that, prosecutors asked the judge to impose sanctions on defense counsel, according to a court filing on Tuesday.
The worry, according to the filing, is that communication between Guzman and others could result in "death or serious bodily injury" to others, such as a witness or their family.
Courthouse security staff observed her use a cell phone inside the courthouse on November 20, the filing said. The prosecutor's letter states that the US Marshals Service security personnel reviewed surveillance footage images and confirmed that Aispuro possessed a cell phone on November 19, the day earlier.
Non-attorney visitors to the courtroom are not allowed to have cell phones, according to court rules. Special Administrative Measures, known as SAMs, set forth by the court restrict communication between Guzman and his wife.
"Based on the facts detailed herein, [REDACTED] appear to have used cellular telephones in concert with an attorney visit to the defendant following two trial days last week to facilitate unauthorized and, under the SAMs, impermissible contact between the defendant and Ms. Coronel," the filing said.
The government notes in its filing that a modification to the SAMs in May of 2017 "prohibited the defendant from having telephone contact with Ms. Coronel specifically," adding that by "signing affirmations of the SAMs, counsel and counsel's staff agree not to forward third-party messages to or from the defendant."