President Donald Trump is seizing on an attempt by 500 migrants to rush the southern border to use immigration as an issue to bolster his presidency at a critical political moment.
Trump spent weeks ahead of the midterm elections warning that the United States was about to experience an invasion from a migrant caravan trekking north across Mexico, and sent troops to the border in what critics branded a political stunt.
He seized on unrest at the frontier on Sunday to hike pressure on Mexico and to squeeze his political opponents in Washington as he demands financing for his border wall in a looming government funding showdown.
"Mexico should move the flag waving Migrants, many of whom are stone cold criminals, back to their countries," Trump tweeted early Monday morning.
"Do it by plane, do it by bus, do it anyway you want, but they are NOT coming into the U.S.A. We will close the Border permanently if need be. Congress, fund the WALL!"
Trump was reacting to reports that a group of migrants overwhelmed both Mexican federal and local police blockades and rushed towards the border at one of the busiest crossings between Tijuana in Mexico and San Diego. US authorities said several Border Patrol agents were hit by rocks, prompting the use of tear gas. Border crossings were closed in both directions for several hours, and it did not appear that any migrants breached the frontier.
The situation appeared to fall well short of the mass invasion by a caravan of thousands of migrants conjured up by Trump before the midterms.
Sunday's events will further electrify political tensions in Washington as it gets to work after the Thanksgiving holiday and ahead of a month of transition and increasing vulnerability for the President.
Trump and Congress are already facing a two-week deadline to fund the government or risk a partial federal shutdown. Trump's White House is on edge as he mulls the fate of key players ahead of a staff reshuffle. The President is also keen to make the most of his final month of a GOP monopoly on power in Capitol Hill, and finally win funding for his border wall. He is also pushing an apparently reluctant Senate Majority Leader Mitch McConnell to act on a criminal justice bill – one of the few bipartisan initiatives this year.
Trump is also set to travel to another big international summit this week – the G20 in Argentina – that carries the habitual possibility that he could again fall out with other world leaders. The trip will also bring him face-to-face with Chinese President Xi Jinping at the most contentious moment in US-China relations for decades as a trade war rages between the two powers.
Photos: Unrest at the US-Mexico border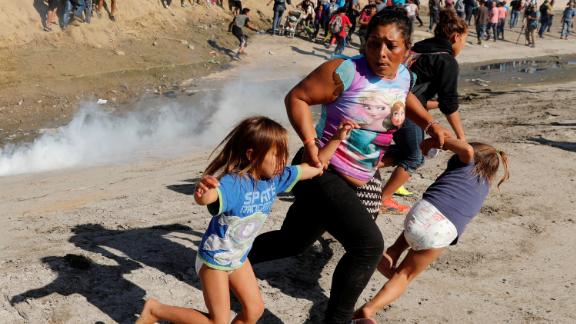 Photos: Unrest at the US-Mexico border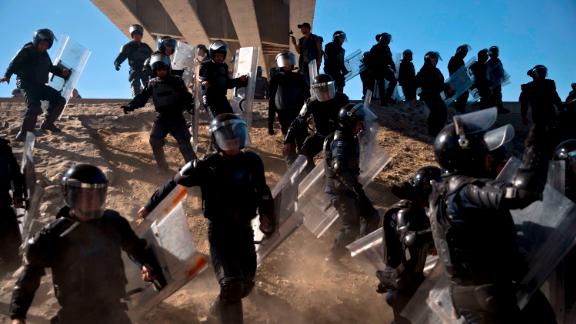 Photos: Unrest at the US-Mexico border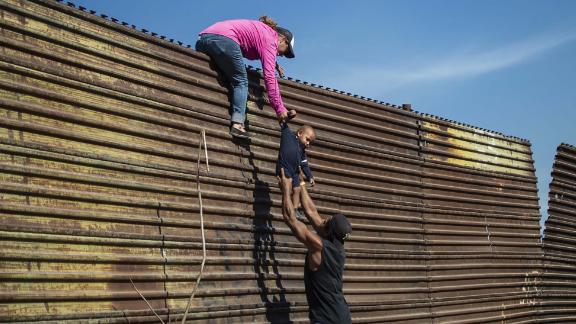 Photos: Unrest at the US-Mexico border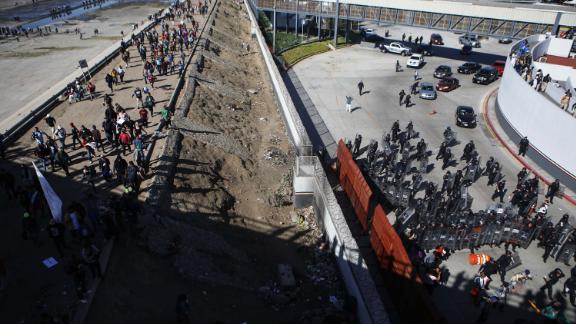 Photos: Unrest at the US-Mexico border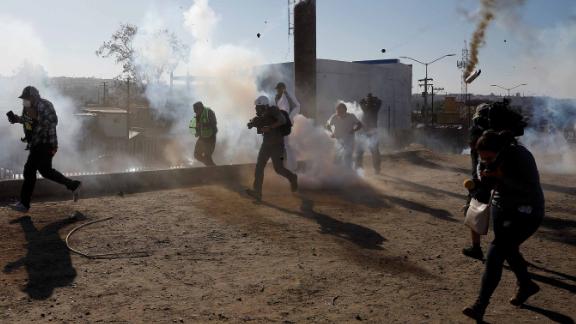 Photos: Unrest at the US-Mexico border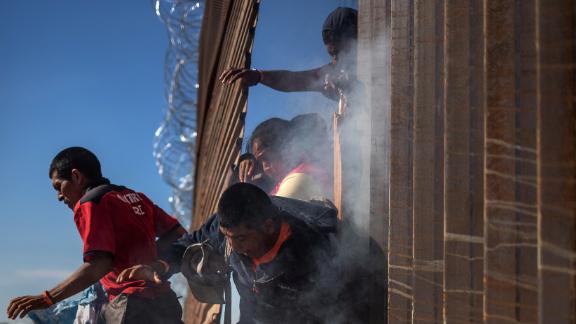 Photos: Unrest at the US-Mexico border