Editor's Note: This story was originally published on November 23, 2018, before the news that White House chief of staff John Kelly is resigning and that Ayers will not succeed him. The story has been updated.
(CNN) —
As President Donald Trump and Vice President Mike Pence prepared to gather for their weekly lunch in August 2017, the President told his staff to add two more plates.
Both men had just welcomed new chiefs of staff – retired Marine Corps Gen. John Kelly and Nick Ayers, a then-34-year-old Republican political consultant from Georgia – and Trump decided to wave the pair into his private dining room off the Oval Office.
Until then, a Cabinet member would occasionally join them, but the meals were largely a chance for Trump and Pence to spend time together alone, chatting about politics, policy and whatever popped into Trump's mind – sometimes prompted by the television in the room tuned to Fox News.
But in August 2017, the lunch went from a regular tête-à-tête to a four-man affair, one that became a more formal opportunity for the two offices to coordinate on strategy, policy and scheduling. For Ayers, Pence's new chief of staff, they were useful in another, perhaps more important way: he now had regular face-time with the President. With each passing lunch, Trump grew to know and like Ayers more, two sources close to the President said, allowing Ayers to build a strong personal rapport that led Trump to seek Ayers out as his next chief of staff.
Trump announced on Saturday that Kelly would leave his post at the end of the year and sought to iron out a plan for Ayers to succeed him. But it was Ayers who declined to take the position, refusing the President's requirement that he commit to a two-year tenure as chief of staff.
Instead, Ayers announced he would be leaving the White House entirely at the end of the year. He is expected to run Trump's America First super PAC, a source familiar with the matter said.
"Thank you @realDonaldTrump, @VP, and my great colleagues for the honor to serve our Nation at The White House. I will be departing at the end of the year but will work with the #MAGA team to advance the cause. 🇺🇸#Georgia," Ayers wrote in a tweet.
Youth and ambition
Interviews with nearly two dozen current and former White House officials, former Ayers colleagues, sources close to the President and Republican congressional staffers portray an ambitious aide who has worked to insulate his current boss from the chaos of the West Wing, while also angling for a bigger job that would place him squarely in the middle of it.
Trump's relationship with his chief of staff has reached a stalemate and is no longer seen as tenable by either party as the two have stopped speaking in recent days. Trump has begun to envy the smoothly operating vice president's office, which Ayers has managed to keep distanced from the daily scrum and scandal of the White House. Ayers has cultivated key allies, including Ivanka Trump and Jared Kushner. He also boasts an impressive track record in Republican politics that could serve the President well in the run-up to his 2020 re-election.
But Ayers' meteoric rise has also earned him his fair share of critics, including a few inside the White House. While plans were floated in November for Ayers to become the new chief of staff, multiple sources told CNN, they stalled amid the President's reluctance to fire Kelly – who typically does the firing for Trump – and the backbiting Ayers has faced from some of his West Wing colleagues.
Several of Trump's top advisers have voiced concerns to him about Ayers, with some threatening to quit if he was tapped for the job. One of Ayers' top West Wing detractors during the process was Kellyanne Conway, the combative counselor to the President who vehemently opposed Ayers' hire as Pence's chief of staff last year, two former White House officials and a source familiar with the matter said.
Conway disputes those allegations, telling CNN: "I have zero beef with Nick Ayers."
Outside the White House, former colleagues of Ayers say his relative youth and outsized ego – conspicuous even in a world known for naked ambition and self-aggrandizement – have rubbed fellow political operatives the wrong way. His allies say that people are just jealous or insecure.
"I think every job he's ever had he's been one of the youngest people to ever have it. And I think that's threatening to some people," said Alex Conant, who worked with Ayers on former Minnesota Gov. Tim Pawlenty's 2012 presidential campaign.
Though he's only 36, Ayers has amassed a small fortune that, according to recent financial disclosures, is between $12 million and $54 million. That's been built up through financial investments, fees generated by his own political consulting firm and his former role as a principal in an ad-buying firm called Target Enterprises, which has served as the media buyer on nearly every race Ayers has worked on since he joined in 2011.
The arrangement allowed Ayers to earn a consultant's salary while also influencing campaign spending in a way that benefited him financially, a practice that is not illegal but has raised consternation among fellow consultants. A source familiar with the matter insisted all of the candidates Ayers has serviced were aware of the financial arrangement behind his consulting.
Still, his finances and involvement with political dark money groups could become political baggage down the road. One of them, Freedom Frontier, for whom he consulted, is the subject of two recent ethics complaints, the most recent of which was filed with the IRS on Tuesday. That complaint, filed by Citizens for Responsibility and Ethics in Washington, contends the group's political spending exceeded legal limits in violation of campaign finance laws.
Efforts to reach officials with Freedom Frontier for comment were unsuccessful.
The prodigy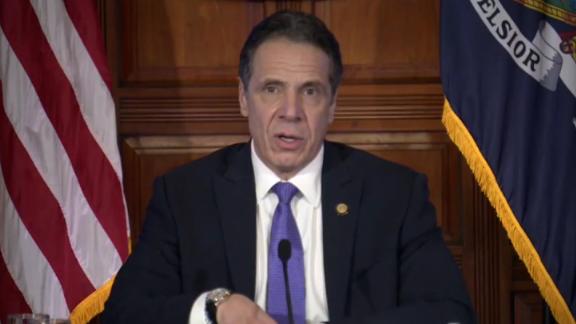 Now playing
03:35
Gov. Andrew Cuomo addresses women's allegations
Now playing
00:56
Cuomo says he has no plans to resign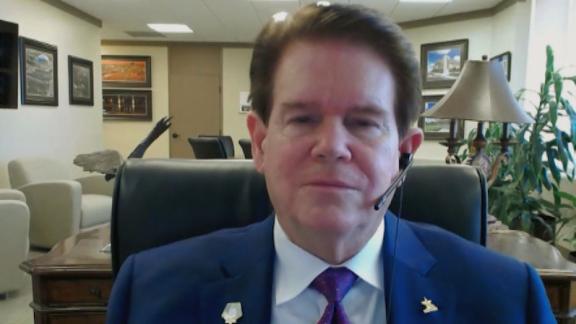 Now playing
04:51
Elected Republican who supports Biden's bill speaks out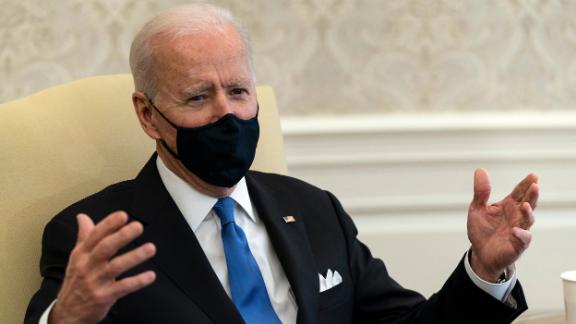 Now playing
01:20
'Neanderthal thinking': Biden on states lifting mask restrictions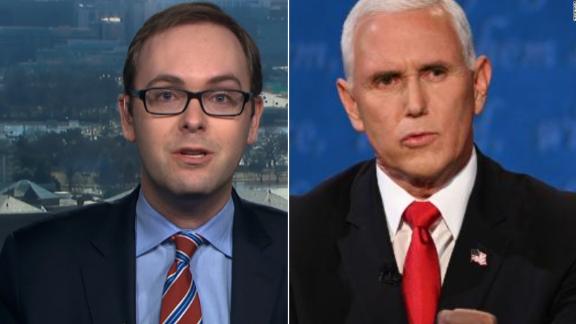 Now playing
02:10
'Highly misleading at best': Dale reacts to Pence's op-ed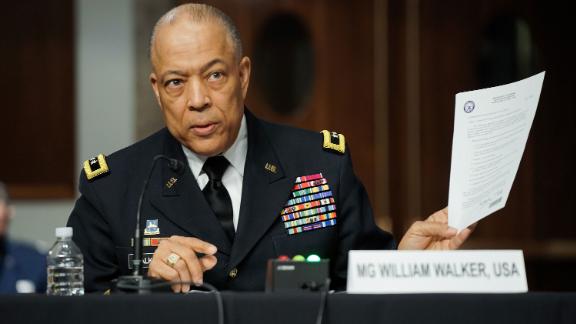 Now playing
03:01
DC National Guard commander: 'Unusual' Pentagon restrictions slowed response to Capitol riot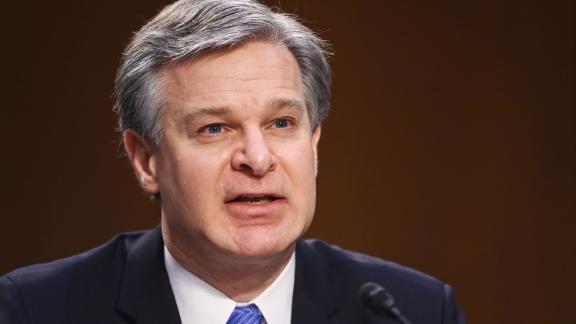 Now playing
02:55
Watch FBI director debunk conspiracy theories pushed by Trump supporters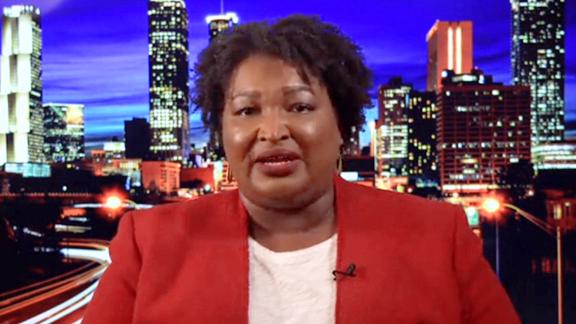 Now playing
00:51
Abrams on voting rights: We're fighting to protect our democracy from domestic enemies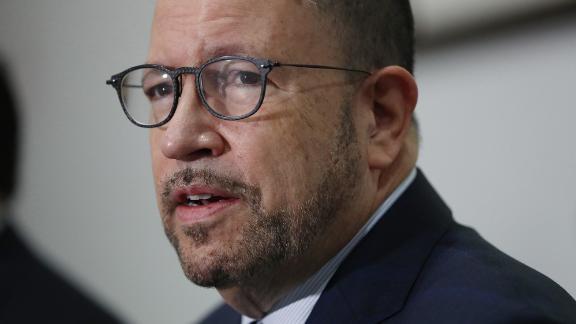 Now playing
03:24
Goya CEO under fire for false Trump election claims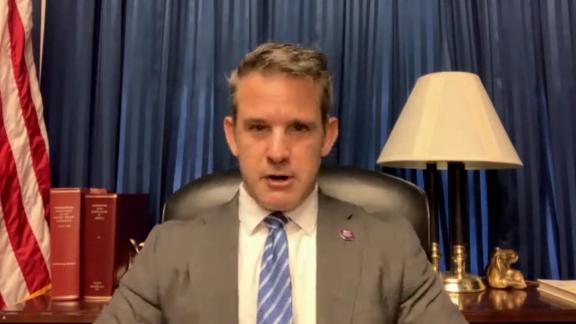 Now playing
02:03
Kinzinger: Trump is a loser and we will move on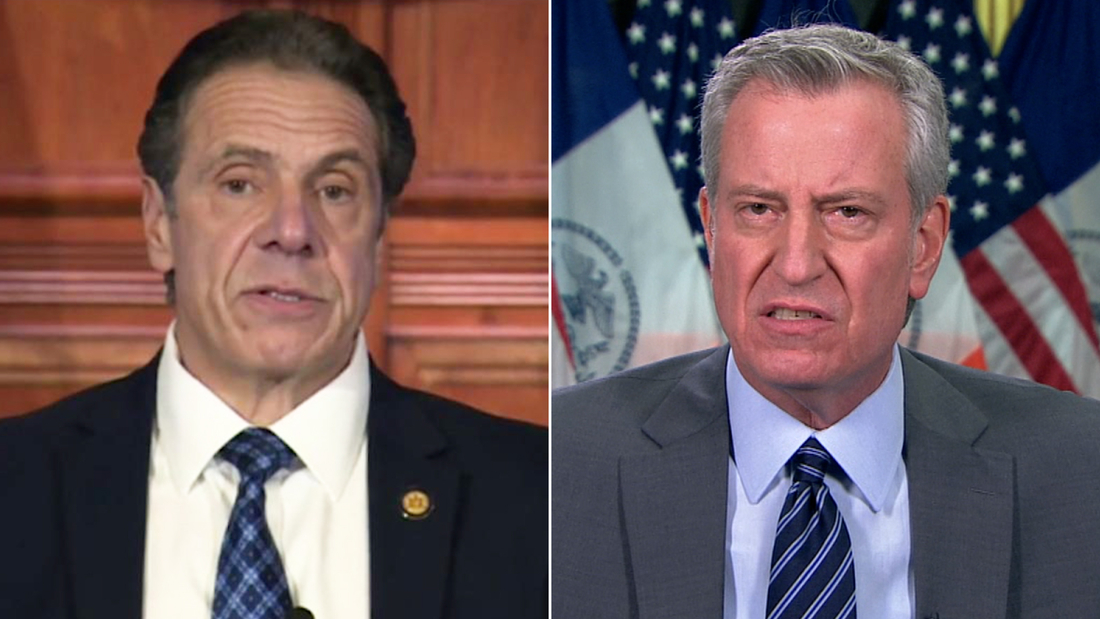 Now playing
04:17
NYC mayor says Gov. Cuomo should resign if allegations are true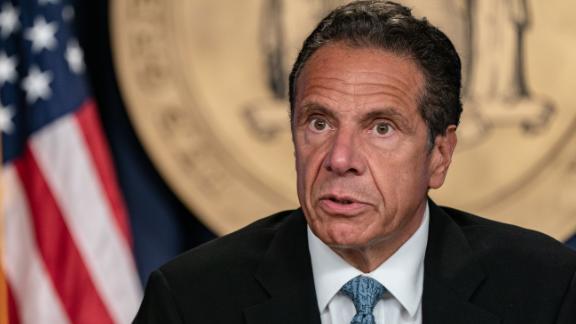 Now playing
02:29
NYT: Third woman comes forward against Gov. Andrew Cuomo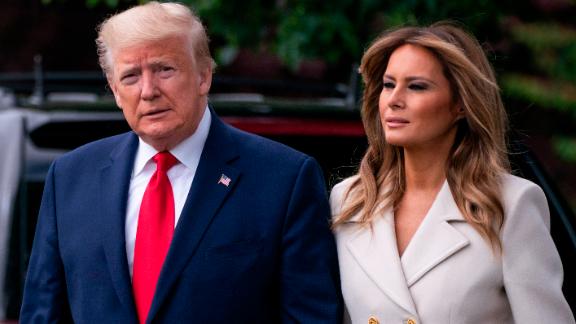 Now playing
02:10
Trump got vaccinated in secret. Here's why this matters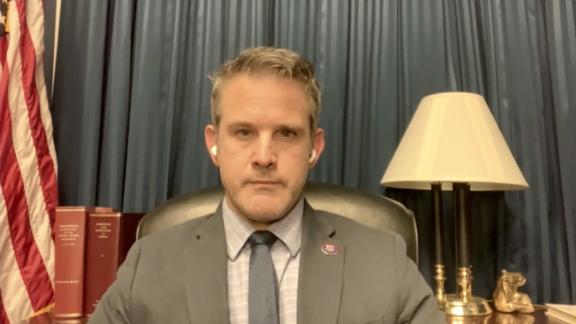 Now playing
03:55
Republican lawmaker reacts to being on Trump's 'enemies list'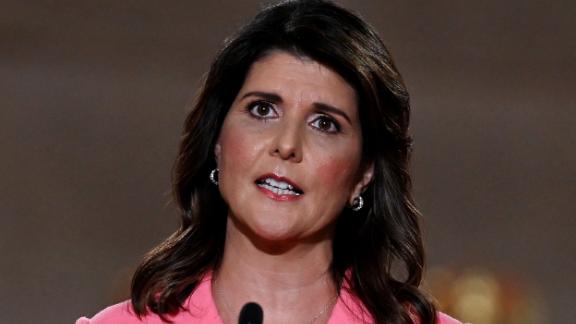 Now playing
04:41
Haley flip flops on Trump, praising his 'strong speech'