President Donald Trump sat for an interview with "Fox News Sunday" host Chris Wallace, a conversation that reads like a greatest hits (or misses, depending on your view of the commander in chief) from his two years in the nation's highest office.
I went through the transcript and picked out the most, uh, memorable lines. They're below.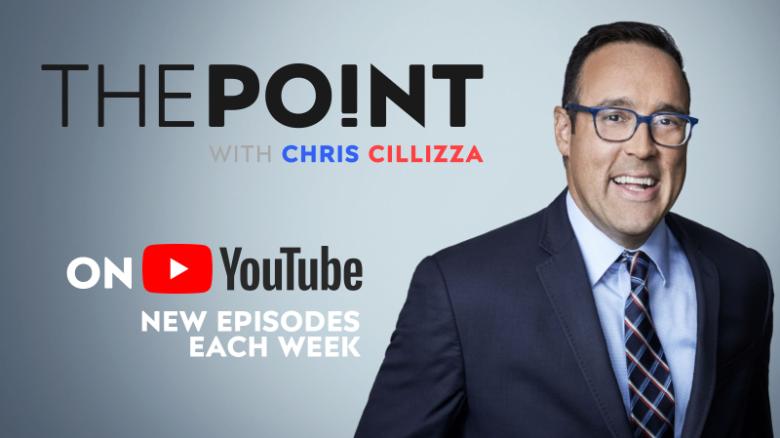 1. "And I will tell you I'm extremely upbeat, the White House is running like a well-oiled machine. It's doing really well, I have great people."
And away we go!
2. "My wife did a great job in Africa, and she was not treated properly by the press."
The question Trump was asked? Why First Lady Melania Trump publicly called for the firing of the firing of an aide on the National Security Council. But sure, Trump says the media is unfair!
3. "She was with me for a long time, although I don't know her. She's really somebody I don't know very well. But we're going to move her around because she's got certain talents."
OK, so here's Trump on Mira Ricardel, the NSC staffer removed at the request of Melania Trump: 1) She was with him for a long time b) He doesn't know her c) He doesn't know her very well c) She'll stay within the administration because she has "certain talents." We all clear on that? Good!
4. "I want her to get much tougher, and we'll see what happens there. But I want to be extremely tough."
If you are Department of Homeland Security Secretary Kirstjen Nielsen, this answer can't be terribly comforting. The problem for anyone in Trump's administration tasked with managing the border is that you will never do well enough in his eyes; it's the issue he ran on and cares deeply about but also has totally unrealistic expectations of what can be done there.
5. "Well there's a chance."
Trump's take on whether there's a "chance" Nielsen stays in her job is utterly Trumpian. "Well there's a chance" could, literally, function as his answer to every single question ever asked of him.
6. "There are certain things I love what he does. And there are certain things that I don't like that he does – that aren't his strength."
It's remarkable how willing Trump is to assess his top staffers in a public forum like an interview on Fox News Channel. If you are White House chief of staff John Kelly, who Trump is talking about here, and you watch this on TV, you have to start looking for another job ASAP, right?
7. "It could happen. Yes it could – I mean it could be. But let's see what happens."
This Trump answer is about Kelly lasting through 2020. But much like "there's a chance," this answer could function as a sort of catch-all for Trump's response to ANY query. Might happen. Might not. Let's see how it plays out.
8. "I did not know he took views on the Mueller investigation as such."
If you believe that Trump had NO idea that Matt Whitaker had been publicly opposed to many aspects of Robert Mueller's special counsel investigation into Russia's interference in the 2016 election, I have a guy named Carmelo Anthony who will DEFINITELY make your NBA team better.
9. "If you look at those statements – those statements that can – they really can be viewed really either way."
"It is time for Rosenstein, who is the acting attorney general for the purposes of this investigation, to order Mueller to limit the scope of his investigation to the four corners of the order appointing him special counsel. If he doesn't, then Mueller's investigation will eventually start to look like a political fishing expedition." – Matt Whitaker, November 2017. Totally can see that in a lot of different ways….
10. "So if he said there is collusion, I'm supposed to be taking somebody that says there is?"
This shows just how little Trump gets about how Justice Department officials should behave. He has no conception that Whitaker concluding that there was no collusion between the Trump campaign and the Russians even as the probe is ongoing might not be seen as the right thing to do. And to be clear: There is no public proof that the Trump campaign colluded with the Russians in 2016. There may never be any proof. But since this is an ongoing investigation, all we can say is that there is not currently evidence of collusion. And, yes, that nuance is lost on Trump.
11. "And all these people that say I'm going to end the investigation, you know, they've been saying that now for – how long has this witch hunt gone on? It's gone on for, what?"
Just a reminder: Trump ordered then-White House counsel Donald McGahn to fire Mueller in the summer of 2017.
12. "There was no collusion whatsoever, and the whole thing is a scam."
13. "I'm the one that does the answering."
Trump is VERY focused on ensuring that everyone knows that he is the one answering the questions from Mueller's team. Why? I think because he wants to look as smart and as tough as possible. And he hates any perception that he has to have other people do something because he's not strong enough or smart enough to do it himself.
14. "They're writing what I tell them to write."
See #13.
15. 'I would say probably. Probably. I mean, I can change my mind, but probably."
This is Trump on whether he's ruled out sitting down in person with Mueller's team. It's amazing how he simply cannot or will not be definitive about, well, anything. Everything is a negotiation, a possible deal.
16. "I think we've wasted enough time on this witch hunt and the answer is probably, we're finished."
17. WALLACE: "You ran a casino, sir." TRUMP: "You're right, and very successfully, actually."
Ahem.
18. "Because it's a suffering tape, it's a terrible tape. I've been fully briefed on it. There's no reason for me to hear it."
Look, I can understand the desire of ANY human not to hear the suffering of another human – in this case the journalist Jamal Khashoggi, who was tortured and murdered in the Saudi consulate in Istanbul. But Trump is not just anyone. He's the President of the United States. And an argument can be made that listening to the last moments of Khashoggi's life might, finally, drive home the atrocity of what happened here and how the Saudis continue to play fast and loose with the truth.
19. "I don't – I don't know. You know, who can really know? But I can say this, he's got many people now that say he had no knowledge."
Another example of Trump willing to bend over backward to give an ally – in this case Saudi Crown Prince Mohammad bin Salman – the benefit of the doubt. Trump's comments about MBS came on the same day that sources told CNN that the CIA has concluded that MBS personally ordered Khashoggi's murder.
20. "Well, will anybody really know? All right, will anybody really know?"
Trump's moral relativism is on stark display here. The CIA has concluded that MBS personally ordered the murder of Khashoggi. MBS has denied it to Trump. So Trump concludes that we can never, ever know the truth. Just throw your hands up and move on.
21. "But at the same time we do have an ally, and I want to stick with an ally that in many ways has been very good."
And now we are at the key point of the MBS-Khashoggi situation. The Saudis have repeatedly changed their story. They said Khashoggi's death was an accident. Then they said he was murdered. Then they said MBS and his people knew nothing. Then they admitted people close to MBS carried out the murder. Now the CIA has concluded that MBS personally ordered the murder. But because Saudi Arabia is an important economic ally, Trump is willing to suspend disbelief and say, essentially, "Who can know what happened???"
22. "I won the Senate, you don't mention that."
He won the Senate. Not the candidates, or the party – Donald Trump won it.
23. "I won the Senate. … Number two, I wasn't on the ballot."
Um. So, Trump won the Senate but any losses can't be blamed on him because he wasn't on the ballot. [Puts on green accountant visor thing-y] Yup, this all adds up.
24. "But I had people and you see the polls, how good they are, I had people that won't vote unless I'm on the ballot, OK? And I wasn't on the ballot."
I love a good word salad.
25. "And it was all stacked against Brian, and I was the one that went for Brian and Brian won."
Brian Kemp did win the Georgia governor's race. But it was not stacked against him. At all. The last time a Democrat was elected governor of Georgia was Roy Barnes in 1998.The last time a Democrat won Georgia in a presidential race was Bill Clinton in 1992.
26. "Rick Scott won and he won by a lot."
Scott won by 10,033 votes. Out of more than 8 million cast.
27. "If I didn't put a spotlight on that election before it got down to the 12,500 votes, he would have lost that election, OK?"
In which the President of the United States take credit for blocking non-existent voter fraud.
28. "I didn't run. I wasn't running. My name wasn't on the ballot."
"I'm not on the ticket, but I am on the ticket, because this is also a referendum about me. I want you to vote. Pretend I'm on the ballot." – D