What started as the wind-driven wildfires common in California escalated into fast-moving infernos, roaring through homes and sending thousands fleeing in the middle of the night.
Northern California's Camp Fire and the Woolsey Fire in the south have collectively burned more than 240,000 acres, reduced thousands of homes to ashes and killed 74 people.
California has never seen a blaze like the Camp Fire in Butte County.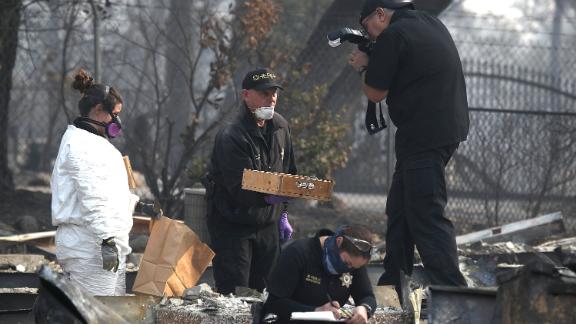 Justin Sullivan/Getty Images North America
It's the deadliest and most destructive wildfire in state history, with a death toll – now at 71 – still growing. Thousands of survivors are sleeping in overcrowded shelters, cars and makeshift tent cities not knowing what their future holds.
Rescue personnel are sifting through the wreckage in search of human remains. The list of missing has grown to more than 1,000 names as officials struggle to provide answers to loved ones.
The devastating human toll
What was once Paradise is no more.
"A whole town was wiped off the face of the Earth in a matter of eight hours," resident Cole Wyatt said.
Many in the town of 27,000 in the foothills of the Sierra Nevada fled with nothing more than a change of clothes. A few had time to gather important documents and other memorabilia.
Thousands packed into churches and fairgrounds in Butte County serving as evacuee shelters, but many more have been struggling to find a place to stay.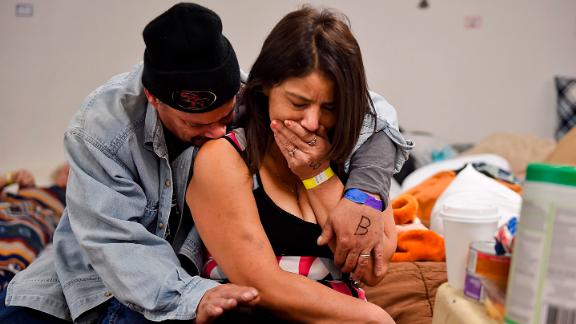 Hector Amezcua/AP
It's almost impossible to get a room within a 100-mile radius of Paradise, and families have resorted to living in tents or in their cars.
Laura Whitaker and her 9-year-old grandson are sleeping in tents outside a Walmart in nearby Chico. Sometimes it gets so cold at night they can't sleep, she says.
Her grandson Eli Kingeri misses "just being in a bed, being under a ceiling, actually having a real bathroom."
Near the same parking lot, Jennifer Fitzgerald has been sleeping in a friend's car with her 7-year-old daughter for days unsure of what's next.
"I don't know if I'm going to stay here or leave. If I stay here I don't know if there's ever going to be a Paradise again," she says. "It's going to be a long time. Everything is gone."
Whitney Vaughan and her husband, Grady, at times feel like giving up. They've been living in their SUV since they lost everything in Paradise.
"Today, after another day of being unable to locate any housing, my husband and I sat in our car at the park and cried," Vaughan said. "I feel like giving up. We, like so many other families, have nothing left. I don't even have words to describe what my family has gone through this week."
Grim search for the dead, hope for the missing
The number of people reported missing in the Camp Fire soared Friday to 1,011.
Investigators are trying to track down everyone on the list of missing by checking with those who called 911 to verify they've made contact with their loved ones. If people find their names on the list, or names of loved ones they know are safe, they're asked to call the Butte County Sheriff's Office.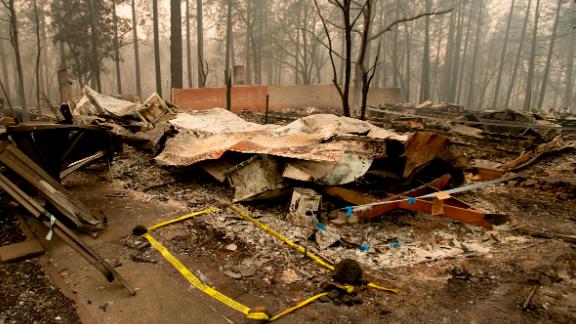 Noah Berger/AP
But with each day that goes by, more human remains are pulled from the ashes and rubble. Some are so badly burned, they are unrecognizable.
Sol Bechtold drove three hours from the San Francisco Bay Area to provide authorities with a DNA sample after he could not reach his mother.
"I will do anything to find my mother," he said. "I realize the outcome I pray for may not be the one I ultimately get."
Unfortunately, he later received word that his mother, Joanne Caddy, had died in the Camp Fire.
Many looking for their loved ones are calling people who live in the same neighborhoods, going to area hospitals, joining Facebook groups and putting up flyers with photos at shelters.
"We're desperate to find an answer," said Delbert Mack, who is searching for his sister Dorothy Lee Mack. "Everyone in the family is anxious. And they're expecting me to give them positive information. I have no information to give them."
Smoke and virus outbreak among health risks
In the wake of the fire, some residents are facing health-related issues. A fast-spreading norovirus outbreak has left 145 people ill with vomiting and diarrhea at four evacuee shelters since they opened, the Butte County Public Health Department said.
"The number of sick people is increasing every day," the department said. As of Wednesday, 41 out of the more than 800 evacuees staying in shelters had symptoms.
To fight the outbreak, health officials say they are creating separate shelter areas for sick evacuees, additional cleaning of the shelters and providing staff with protective equipment to minimize exposure.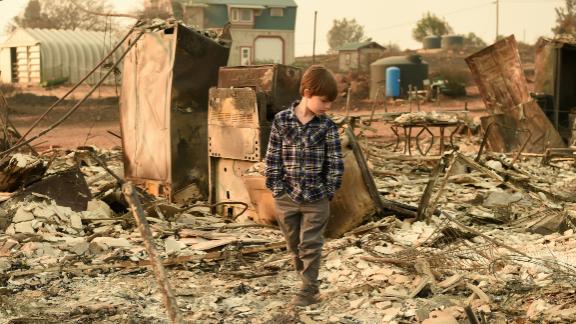 Photos: In pictures: Wildfires tear across California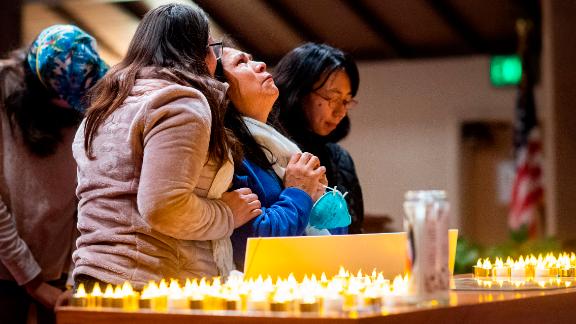 Photos: In pictures: Wildfires tear across California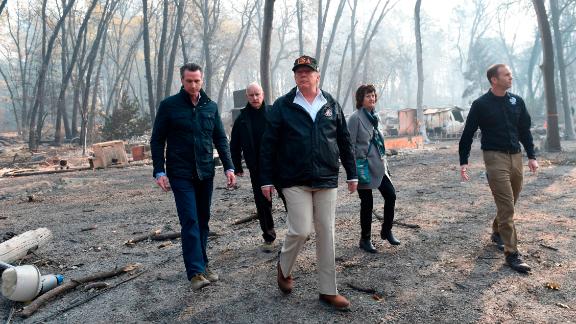 Photos: In pictures: Wildfires tear across California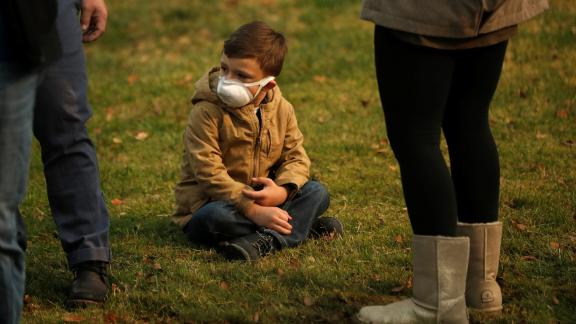 Photos: In pictures: Wildfires tear across California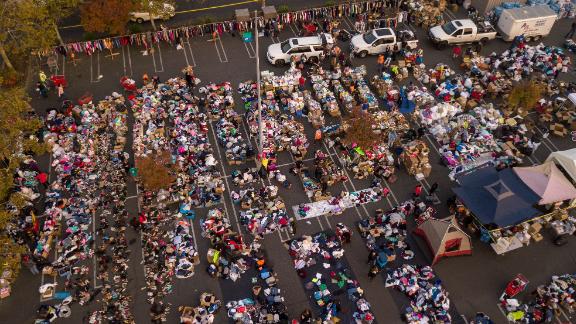 Photos: In pictures: Wildfires tear across California