John Lennon's killer expressed his remorse and contrition for killing the legendary singer more than three decades ago.
"As each year goes by, I feel more and more shame," Mark David Chapman told a New York parole board on August 22. A redacted transcript of the parole hearing was released this week by New York prison officials.
Chapman, 63, is serving 20 years to life for second-degree murder.
He was denied parole once again, and will remain behind bars for at least another two years.
Chapman shot and killed the former Beatle on December 8, 1980. He staked out the Manhattan apartment building where Lennon lived with his wife, Yoko Ono, and their son, Sean. The one-time Beatles fan then fired five rounds into Lennon.
Read: Inside the mind of John Lennon's killer
After the news of Lennon's death broke, crowds of fans gathered outside the apartment building, where some remained for days singing Beatles songs.
This was Chapman's 10th request for freedom since he became eligible for release.
He was 25 at the time he committed the murder.
"I found my peace in Jesus," Chapman told the parole board in 2014. "I know him. He loves me. He has forgiven me. He has helped in my life like you wouldn't believe."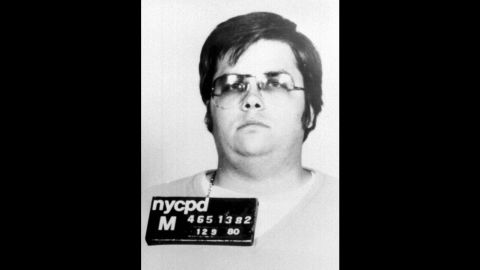 "Thirty years ago I couldn't say I felt shame, and I know what shame is now," Chapman told the parole panel in August this year.
"It's where you cover your face, and you don't want to, you know, ask for anything. The Lord has taught me that. Time has taught me that. My age has taught me that. My maturity. But what it comes down to is I am sorry for my actions. I am sorry for my crime."
The commissioners questioned Chapman about the murder.
They wrote that Chapman's release would be incompatible with public safety.
"You admittedly carefully planned and executed the murder of … (statement redacted) for no reason other than to gain notoriety; and while no person's life is any more valuable than another's life, the fact that you chose someone who was not only a… (statement redacted) regardless of the pain and suffering you would cause to his family, friends and so many others, you demonstrated a callous disregard for the sanctity of human life and the pain and suffering of others. This fact remains a concern to this panel."
Chapman will be up for parole again in August 2020.