(CNN Business) —
After graduating with a degree in architecture in the United Kingdom, Vicki Chandler was ready to do something "hands on."
So when a friend asked her to help design a house in Costa Rica, she jumped at the chance. It was there that she stumbled upon La Iguana, a family-run cacao farm in the village of Mastatal.
A stint in 2011 as a volunteer chocolate maker on the farm turned into a longer stay. The following year, she and the family began to expand the business, La Iguana Chocolate, which sells products sourced and made on the farm.
"I found a job … that is challenging [and] draws on many of the problem-solving skills I learned in architecture," said Chandler, who is now 33.
'I fell in love'
A twist of fate led the native of the eastern English county of Suffolk to her new career.
After she arrived in Costa Rica in 2011, her friend's house-building plan was put on hold.
Chandler decided to stay in the country for a while and started volunteering at local projects, including La Iguana, which the Salazar Garcia family has owned for three generations.
"I fell in love with the family, the community, the stunning nature and the warm weather," Chandler said. She also began a relationship with Jorge Salazar Garcia, the son of the couple who own the farm.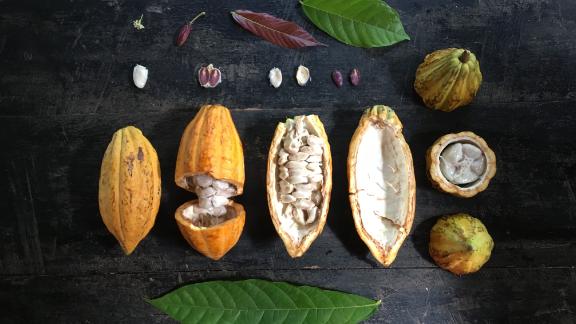 The family made products using the cacao seeds they harvested — but the results were "coarse and rustic" and business was small scale, according to Chandler. Initially, "no one in the family considered themselves chocolate makers," she said.
The farm welcomed volunteers to live, eat and work there for $9 per day. At the time, chocolate making "probably brought in less income" than the volunteers, Chandler said.
In 2012, the family decided to expand by refining the chocolate-making process, and Chandler came up with a business strategy.
She and Jorge Salazar Garcia visited chocolate makers in the United Kingdom in 2013 on a quest to learn more about the craft. They spent time developing recipes and designing the packaging for the launch of new products from the farm.
'Farmers and makers'
Today, La Iguana sells a wide range of products made from its five hectares of cacao trees. As well as the obvious things like chocolate bars, cocoa powder and brownies, the farm also uses cacao to make butter, tea, soap and lip balms.
From roasting to packaging, the chocolate is made in the farm's kitchen, with cacao beans from 4,500 trees. The farm sold around 5,000 chocolate bars in the year ended in September. A 30-gram bar costs $3.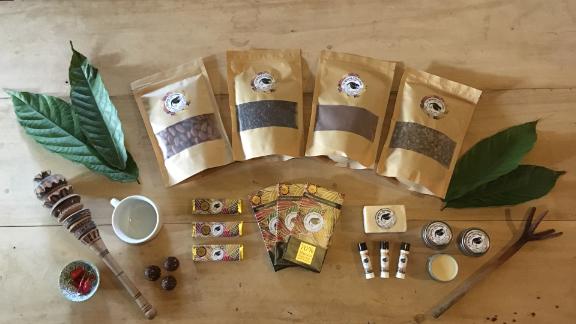 The farm, which employs six people part time, also runs educational tours and courses, attracting about 1,500 visitors last year.
Chandler co-owns the La Iguana business with the Salazar Garcia family, and married Jorge, who's 30, this year.
"We feel very strongly that one of the things that makes us unique is that we are the farmers and the makers," Chandler said.