A big storm is taking shape as it moves from the Gulf of Mexico up the eastern seaboard, bringing flooding to the Southeast and mid-Atlantic and a wide swath of snow from the Deep South to New England.
Timing
Thursday morning: Rain and snow moves into the mid-Atlantic, while snow continues to linger in the Midwest.
Thursday afternoon: Rain, snow, and ice move into the Northeast, with snow becoming heavy across the interior.
Thursday night: Heavy snow moves into upstate New York and New England while a mix of rain and snow quickly transitions to rain closer to the coast.
Friday: Snow lingers across northern New England into the afternoon.
Around 88 million people are under winter weather watches, warnings and advisories that extend over a wide area from Missouri to Maine.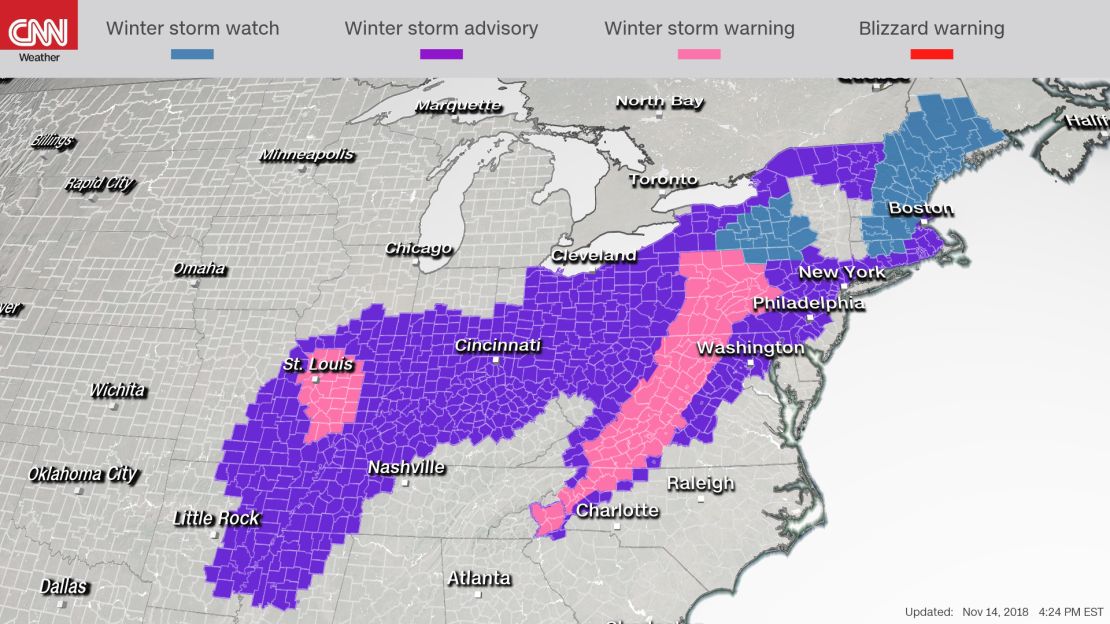 St. Louis is under a winter storm warning because 2-6 inches of snow has fallen and will continue through this morning.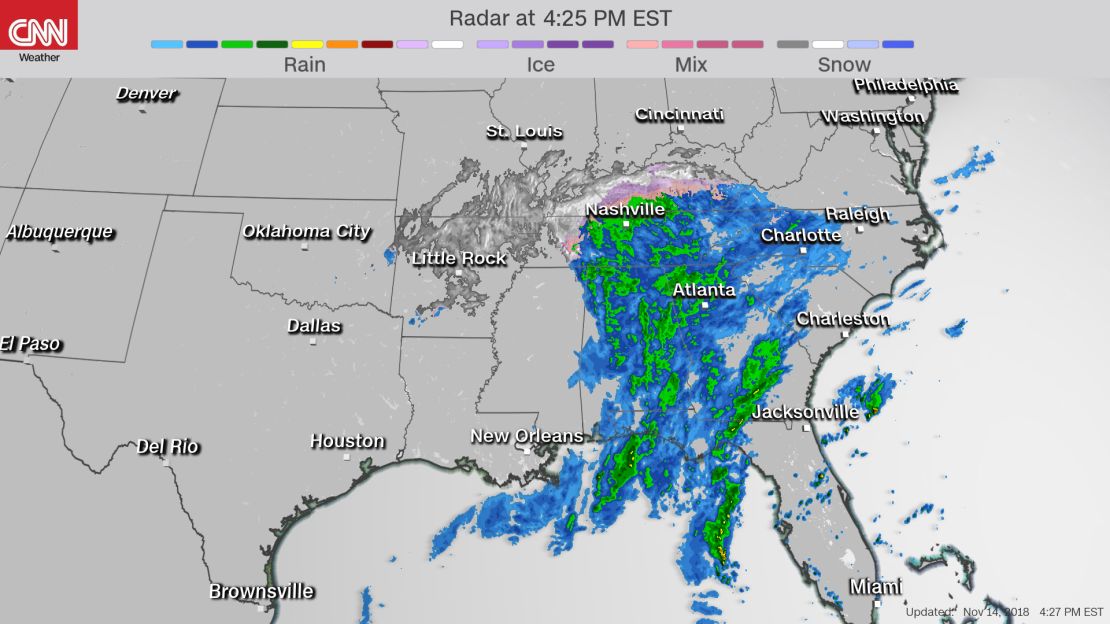 The heaviest snow will likely pile up from the central Appalachians into New England, where over 6 inches is expected. A heavy pocket of 4-6 inches is also possible around the St. Louis area, making it their biggest November snowfall in decades.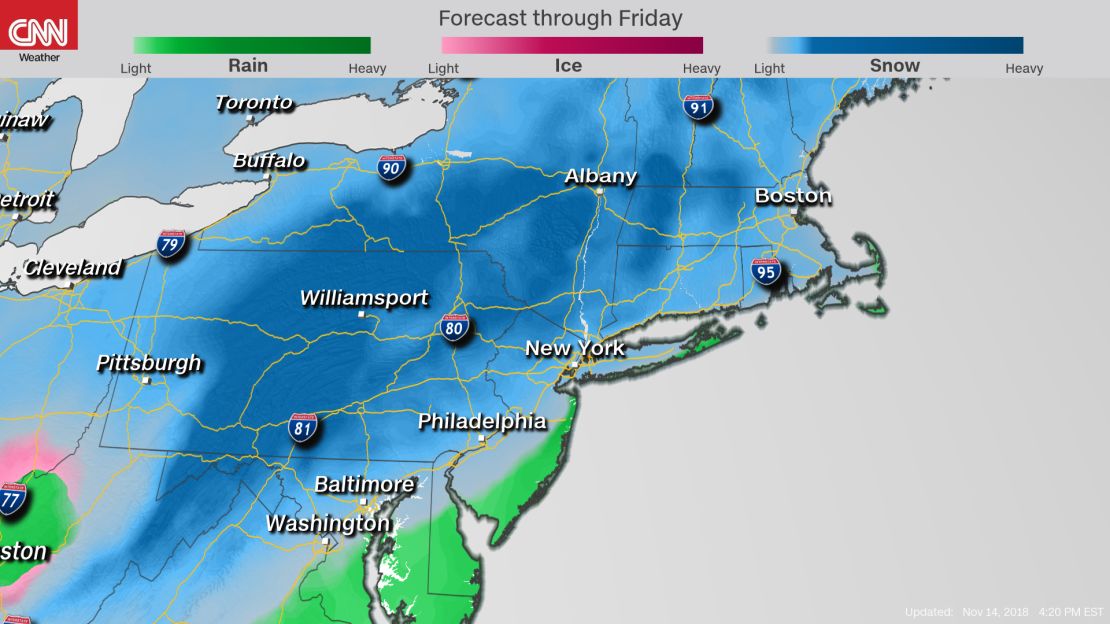 CNN Meteorologist Judson Jones contributed to this report