Editor's Note: Our series returns after a midterm election that delivered historic numbers of women to Congress.
Their energy, perspective and determination will reshape one of the power centers in a man's town.
These are the stories of Badass Women all around Washington.
— Dana Bash, Bridget Nolan, Rachel Smolkin & Abigail Crutchfield
(CNN) —
In many ways, Nancy Pelosi is the original Badass Woman of Washington.
There are the obvious reasons, not the least of which is her place in the history books as the first female House speaker.
But it is more than that. It is how she got there – excelling in a man's world and playing in what was traditionally a boy's club of politics – as well as, and often better than, her male counterparts.
She's had plenty of detractors and naysayers, even among Democrats. But she is seen as effective, so much so that even her political opponents – mostly men – have repeatedly told me over the years that they marvel at her leadership of her caucus.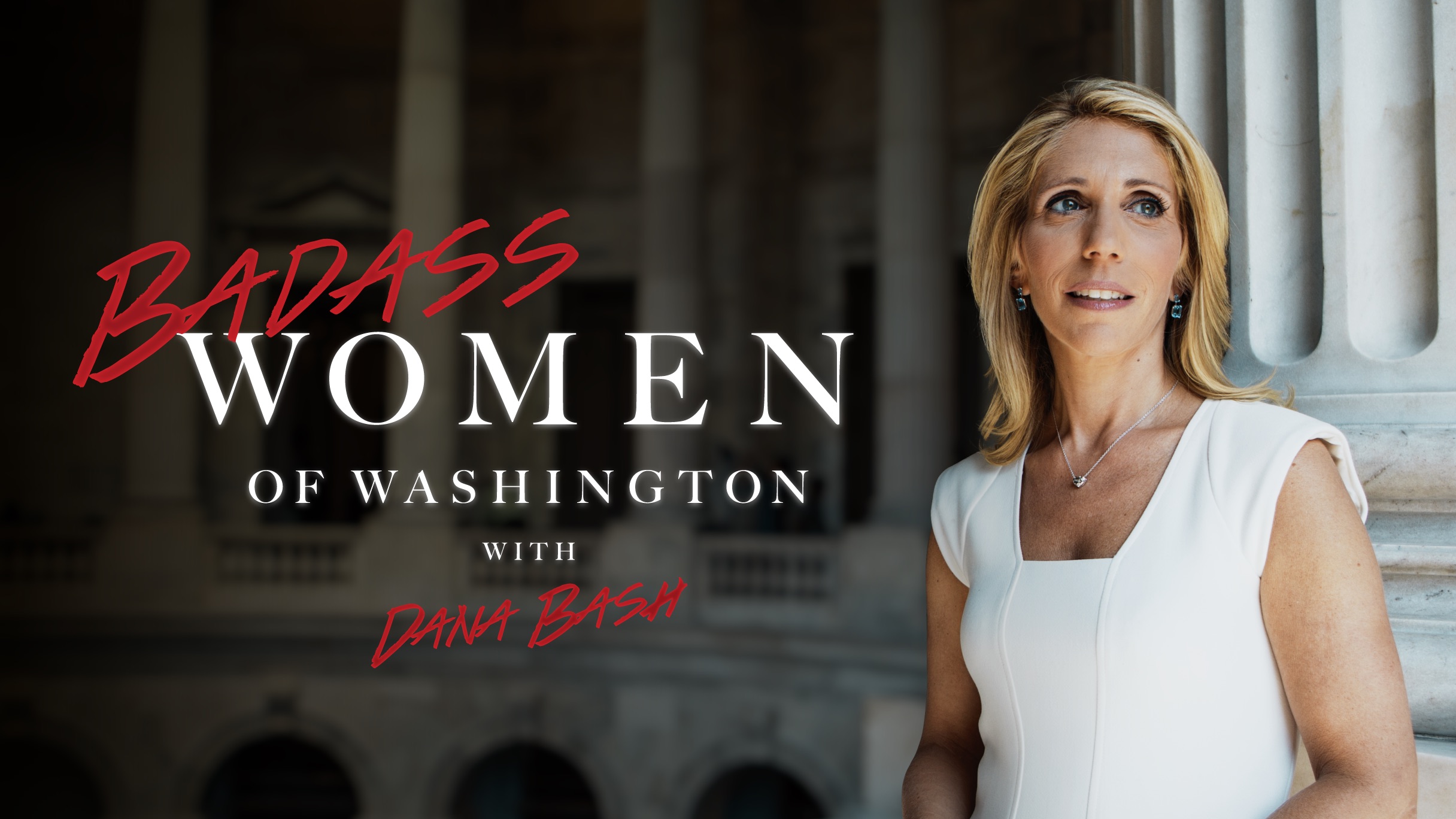 For all the interviews Pelosi does, she doesn't talk often about her struggles and challenges as a woman. But here, she spoke quite candidly about it all.
"I get some names called, because if you're effective as a woman, then they have to undermine you, because that's a real threat," Pelosi told us in an interview.
"I'm probably more of a target than anybody, except for somebody who runs for president," she said.
Talk about an understatement. For years Pelosi has been the ultimate Republican boogeyman – or boogeywoman, as it were. She's a frequent target of Republican ire for being too far to the left – and she's also a target among progressives for not being far left enough.
Some fellow Democrats are now distancing themselves from Pelosi, promising not to vote for her as House speaker again even though her party has won a majority in the House of Representatives in the midterm elections and shifted the power dynamics in President Donald Trump's Washington.
So far, no one has emerged to challenge her. And Pelosi is unmoved.
"I have a broad base of support in the country, financially, politically, and otherwise, which is valuable to our caucus," argued Pelosi.
"None of us is indispensable, but some of us are just better at our jobs than others," she added matter-of-factly.
She toots her own horn to show women how it's done
As she was telling me how qualified she is to be House speaker again, it struck me how unusual it is to hear a woman talk so confidently about how uniquely qualified she is for a job or position she is seeking. Though I am no shrinking violet, it is often hard for me to toot my own horn that way, something I admitted in the moment to Pelosi.
"For most women, frankly, myself included, it is hard to say those words, 'I am uniquely qualified. I deserve this. I earned this. I can do this better than anyone else,'" I told Pelosi.
"You know why I do it? I do it, because I want women to see that you do not get pushed around. You don't run away from the fight," she responded.
Where it all started: Little Italy, Baltimore
I have covered Pelosi for years, and always wondered how she learned to operate and excel in politics the way she does.
For the answer, we went with Pelosi back to where it all started: Little Italy, in Baltimore, Maryland, where she was born to US Rep. Thomas D'Alesandro Jr. and Anunciata D'Alesandro.
When she was six years old, her father became Baltimore's first Catholic mayor.
"He leapfrogged over the Irish. That was a big deal, but it took political organizing to do that," Pelosi explained in an interview at Sabatino's, an Italian restaurant she frequented with her family growing up.
Much has been made of her father's influence on her. Less known is her mother's. Anunciata, who also went by Nancy, was an inventor who patented a device to apply steam to the face – effectively an at home facial.
But she didn't pursue that passion. She was held back, Pelosi has said, by the times – and by her father.
Instead, Pelosi's mother helped her father in politics, who was a US representative from Maryland's 3rd Congressional District before he went on to be mayor.
"My mother was very much a part of the organizing. My father was the orator," recalled Pelosi.
Her older brothers said their mother ran what they jokingly called her "moccasin brigade" of other women who would go to political events and get the message out.
"There are two things about what I bring with me from my family in this regard," Pelosi said. "One is to know how to count. That's very important. Count your votes to win the election. Count your votes to win a vote on the floor. The other is listen to your constituents."
But Pelosi says the idea that because she grew up in politics, she always knew that was where she was headed is a myth.
"People are always saying, 'Oh, she knew when she was a little girl she wanted to run for office.' I never thought of that at all, ever, until I did," she insisted.
After college, she wanted to go to law school. Instead, like many in her generation, she got married and started a family.
"When I got married and I had a baby, and then another baby, five in six years," Pelosi recalled.
The Pelosis moved back to husband Paul's hometown of San Francisco. Over the years, she became more and more active in the Democratic Party. But it wasn't until her youngest daughter, Alexandra, was a senior in high school that she ran for an open House seat.
Pelosi tells the story that she went to Alexandra and told her she had a chance to run for Congress. She said her daughter's response was "get a life."
"And I did," Pelosi added.
Pelosi in 'awe' of female lawmakers with young children
Whether she planned it or not, the path that Pelosi took to the House is the one most women used to follow. Women raised their kids, and then they went into politics. "I was sequential," is how Pelosi explains her experience and that of the few women of her generation who actually ran for office.
But that's not the case anymore. Historic numbers of women with young children were already serving in the House and Senate before the election, and that will spike even more once the new 116th Congress is sworn in early next year.
She says she is in awe of the women she serves and works with who are in the throes of parenting.
"I want more young women in Congress who are in the course of raising their children, because it's important for women in that situation to see someone who shares their experience at the table," she said.
"Being a mom, what are you? You're a diplomat, interpersonal relationships. You're a chef. You're a chauffeur. You're a problem solver. You're a nurse. You're a health care provider. You have so much, and that's just with the children, not to mention the other aspects of family," said Pelosi, who notes that motherhood made her much more efficient.
"I don't think that before I had five ch