(CNN) —
Around 11 p.m., ET on Election Day 2018, the conventional wisdom congealed: Voters had delivered a split decision.
Yes, Democrats recaptured the House – but they didn't achieve the blue tsunami of 40+ seats that some strategists had predicted in the days leading up to vote Tuesday. And Republicans had beaten three Democratic senators – in North Dakota, Missouri and Indiana – and had leads in Nevada, Florida, Montana and Arizona. Republicans had also won the governor's mansions in Florida and Ohio, two massive victories in states with big roles to play in the 2020 presidential race and the 2021 nationwide redistricting process.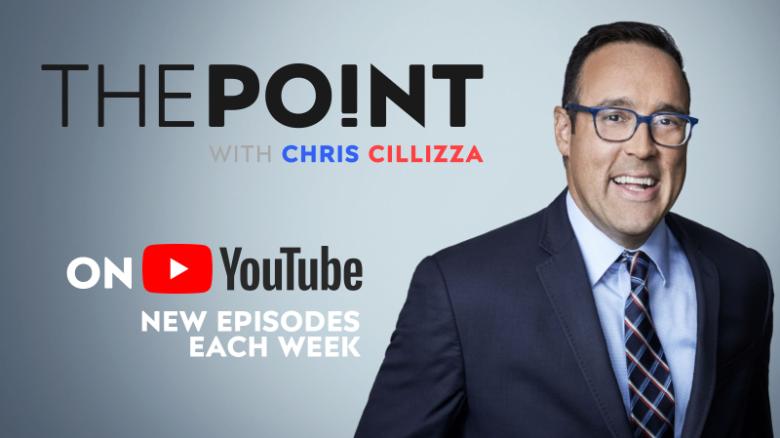 "To be honest – I'll be honest, I thought it was a – I thought it was a very close to complete victory," President Donald Trump told reporters in a post-election press conference on Wednesday.
And if the election had ended at midnight on Tuesday night, it would have been a very good election for Republicans. But it didn't. Lots and lots of votes still needed to be counted. And as they have been counted – and more and more races have been called – it's become increasingly clear that the original conventional wisdom badly misses the mark. This was, in fact, a very good election for Democrats.
Consider this:
1. Montana Sen. Jon Tester, who trailed Matt Rosendale deep into Wednesday morning, eventually defeated his Republican challenger to claim a third term in a state that Trump won by 20 points in 2016. And Nevada Rep. Jacky Rosen, a Democrat, ousted Republican Sen. Dean Heller thanks to a massive influx of votes from Clark County (which contains Las Vegas).
2. In Arizona, Democratic Rep. Krysten Sinema took a slim 9,500-vote lead over Republican Rep. Martha McSally in the open seat Senate race after trailing for much of the previous 48 hours. (This one isn't over – there are still roughly 350,000 votes still to count.)
3. Florida, which looked like a major success story for Republicans on Tuesday night, now looks much more muddled. In the Senate race between Democratic Sen. Bill Nelson and Republican Gov. Rick Scott, there is almost certain to be a manual recount, with the two candidates separated by about 15,000 votes. In the governor's race, which Democrat Andrew Gillum previously conceded to Republican Ron DeSantis, the margin has continued to shrink since election night, with the two men now separated by just 36,000 votes out of more than 8 million cast. DeSantis' current .4% margin of victory means that race is set to be subject to an automatic machine recount.
4. House Democrats have now picked up 30 total seats. And of the 10 House races not yet called by CNN, the Democratic candidate leads in five. If those numbers hold, Democrats will get to a 35-seat pickup and might even gain a few more based on where the outstanding votes are coming from (Democratic areas? Republican ones?) in the remaining uncalled races. Tweeted Cook Political Report's House editor David Wasserman on Friday: "Final result: closer to 40 than 30. Largest Dem gain since Watergate."
5. In Wisconsin, Democrat Tony Evers narrowly defeated Gov. Scott Walker – handing Democrats another win in another Midwestern state that proved critical to Trump's path to the presidency in 2016. The two other Midwestern states that Trump shocked the political world by winning – Michigan and Pennsylvania – elected and reelected Democratic governors on Tuesday. Democrats also took over the Illinois governorship.
6. At the state legislative level, where Democrats were crushed by Republicans in the 2010 and 2014 midterms, the party seized control of seven state legislatures, according to tabulations made by the National Conference of State Legislatures. (The chambers Democrats took over: New Hampshire's state Senate, Connecticut's state Senate, Minnesota's state House, New Hampshire's state House, Maine's state Senate and the New York state Senate.) According to the Democratic Legislative Campaign Committee, 372 state legislative seats switched from Republican to Democratic on Tuesday night – although some counting of votes still remains.
None of this is to say that Republicans didn't win anything. They did! Ohio is a major win at the governor's level. And beating three Senate Democratic incumbents is a big deal.
But let's have some real talk here.
First, the Senate map for 2018 was one of the worst maps in modern memory for Democrats. They had 26 seats up, including 10 in states Trump won. Of those 10, five were states Trump won by double digits; three of those five (Indiana, Missouri and North Dakota) were places where Republicans won on Tuesday.) And in the only state Hillary Clinton won where a Republican incumbent was running – Nevada – Democrats won.