Investors got pretty much what they were expecting on Election Day.
Political pundits, pollsters and investment banks mostly agreed that Democrats would probably win the House of Representatives and that Republicans would keep control the Senate following the US midterm elections Tuesday.
That's what happened. The split party control in Washington means America's fiscal, trade and regulatory policies are likely to remain largely on the same trajectory.
Before the election, Morgan Stanley argued that a Democratic takeover of both the House and the Senate would hurt pharmaceutical companies because of a potential crackdown on drug prices. Still, the firm added that a divided Congress would be "neutral" for the market overall.
Darius Dale, senior macro analyst for Hedgeye Risk Management, and Tina Fordham, chief global political analyst for Citi Research will join CNN International anchor and correspondent Julia Chatterley on "Markets Now" on Wednesday to discuss in detail what the results mean for investors.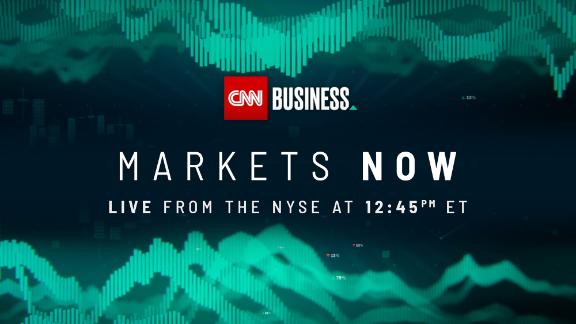 CNN
"Markets Now" streams live from the New York Stock Exchange every Wednesday at 12:45 p.m. ET. Hosted by CNNMoney's business correspondents, the 15-minute program features incisive commentary from experts.
You can watch "Markets Now" at CNN.com/MarketsNow from your desk or on your phone or tablet. If you can't catch the show live, check out highlights online and through the Markets Now newsletter, delivered to your inbox every afternoon.
CNN's Matt Egan and Jordan Valinsky contributed to this report.