As the United States and North Korea prepare for another round of high-level talks this week, Pyongyang's increasingly heated rhetoric has analysts worried that the stalemate between the two sides could lead to a breakdown in negotiations.
An official with North Korea's Foreign Ministry issued a veiled threat Friday, warning that Pyongyang could restart "building up nuclear forces" if the US does not ease the crippling sanctions levied on North Korea.
The comments come ahead of Secretary of State Mike Pompeo's meeting with his North Korean counterpart, Kim Yong Chol, in New York this week.
The piece, carried in North Korea's state-run news agency KCNA, accused Washington of believing the "foolish idea that the DPRK came out to the negotiating table, yielding to the sanctions" and failing to understand that "the improvement of relations and sanctions are incompatible."
The Trump administration has long held that sanctions levied on North Korea by the United Nations and the US would not be lifted until North Korea gave up its nuclear weapons and the world community was able to verify that it had done so.
Pompeo called the commentary "stray voltage" in an interview with CBS News and said he's not worried about rhetoric from North Korean media.
"We know with whom we're negotiating. We know what their positions are. And President Trump has made his position very clear: no economic relief until we have achieved our ultimate objective," he said.
Risk of talks collapsing
Experts say the hardline negotiating positions staked out by both sides have resulted in a protracted stalemate.
North Korea is only willing to give up its nuclear weapons once it has established a peaceful and trusting relationship with the United States; the United States is only willing to form a peaceful relationship with North Korea until after it gives up its nuclear weapons.
This type of posturing could easily spiral out of control, as it did in 2017, says Adam Mount, a senior fellow and the director of the Defense Posture Project at the Federation of American Scientists.
"This is a more direct threat to collapse talks and resume the nuclear program at full speed than we've seen since negotiations since started. So in that regards it's a shift from their previous position," Mount said.
However, experts like Mount say the North Korean position does not come as a total surprise – staking out hardline positions in state media ahead of diplomatic meetings has long been a favored tactic in Pyongyang's playbook.
"It's a clear play for leverage, it's a clear play to set the agenda in the upcoming round of diplomacy, but there's still a very real risk that it does seriously damage the negotiation process."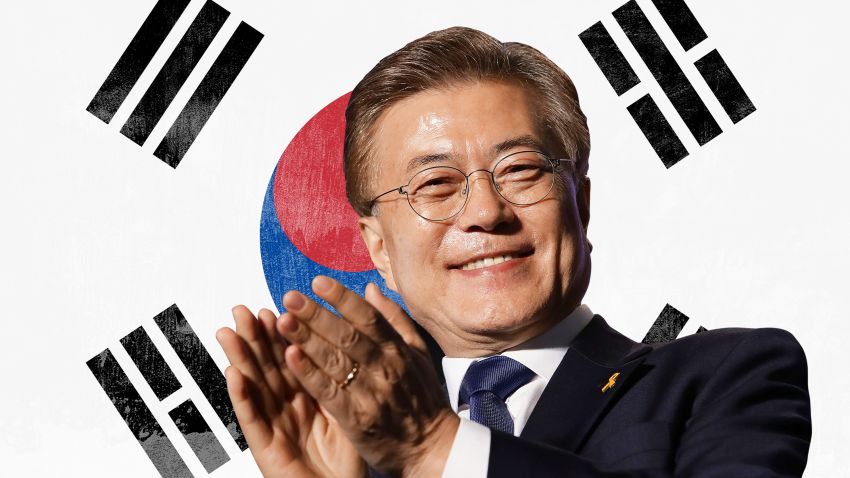 Moon: The masterful dealmaker
North Korean concessions
North Korea claims it has taken some steps toward denuclearization and has expressed its displeasure that the United States has not made concessions in return. Pyongyang's biggest priorities are believed to be sanctions relief and bringing about a formal end to the Korean War.
But experts say North Korea's moves so far are largely cosmetic and easily reversible.
Kim's regime has shuttered a missile engine testing facility; destroyed the entrances to its nuclear test site; and promised to close the Yongbyon nuclear facility, where North Korea is believed to produce fissile material for nuclear weapons, if Washington takes what it calls "corresponding measures."
"They're basically saying, I did half of my end of the Singapore bargain, now it's your turn," said Duyeon Kim, an adjunct senior fellow at the Center for a New American Security and expert on North Korea and nuclear nonproliferation issues.
Kim says it is unreasonable for the North Koreans to demand sanctions relief without taking any "serious steps toward denuclearization."
"What's needed most right now is a real nuclear deal – a denuclearization roadmap lined up with a peace process so that both sides have predictability. They shouldn't be negotiating in pieces as they arise," she said.