(CNN) —
Negotiations between the United Kingdom and the European Union on Brexit have "undermined" the Good Friday peace agreement, Irish premier Leo Varadkar said Saturday.
"Brexit has undermined the Good Friday Agreement and is fraying the relationship between Britain and Ireland," Varadkar, known as the Taoiseach, told Irish state broadcaster RTE.
"Anything that pulls the communities apart in Northern Ireland undermines the Good Friday Agreement, and anything that pulls Britain and Ireland apart undermines that relationship," he said.
The Good Friday Agreement, signed in 1998, helped end years of deadly sectarian violence in Northern Ireland.
The terms of the Brexit agreement on the border between Ireland and Northern Ireland remain one of the key sticking points in Britain's ongoing negotiations with the EU ahead of the UK's expected withdrawal from the bloc in March.
Varadkar's comments came a day after politicians from both Britain and Northern Ireland hinted that a deal on the divisive border issue could be close.
Arlene Foster, leader of the Democratic Unionist Party, or DUP, said Friday after meeting with UK Brexit secretary Dominic Raab that she believes the UK is "close to a deal that will work for Northern Ireland."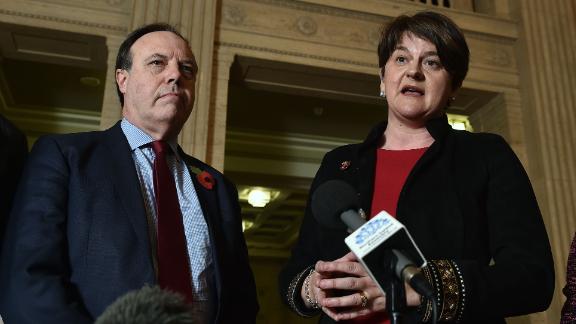 But she added, "Northern Ireland must not be carved into an arrangement which undermines the constitutional or economic integrity of the United Kingdom."
The DUP has a parliamentary power-sharing deal with the British Conservative Party that helps prop up Prime Minister Theresa May's government in Westminster, and has consistently pushed for no hard border on the island of Ireland.
02:45 - Source: CNNBusiness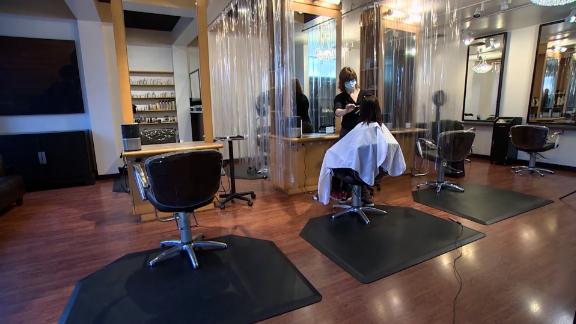 Now playing
02:45
Funding delays leave small businesses in limbo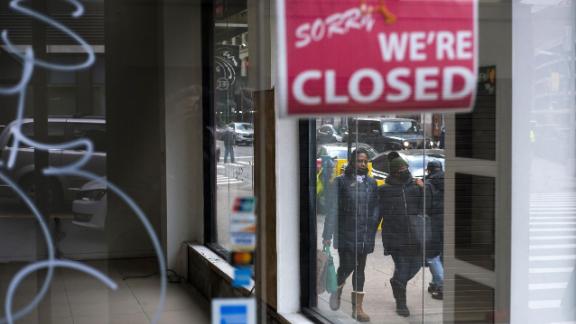 Now playing
01:30
Another 745,000 Americans filed for first-time unemployment benefits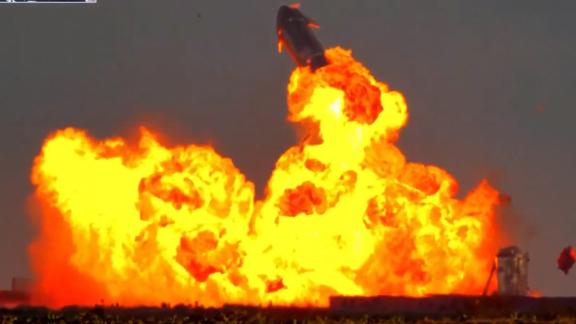 Now playing
01:19
Watch SpaceX Mars prototype rocket nail landing, explode on pad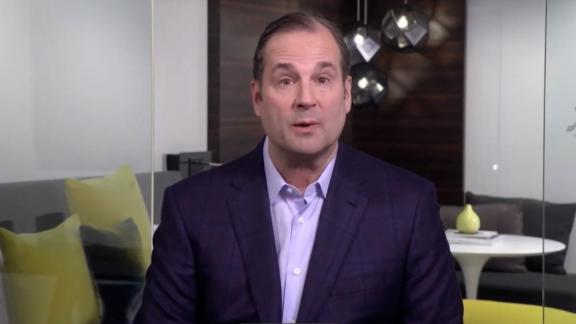 Now playing
02:55
Marriott CEO: We want travelers to feel safe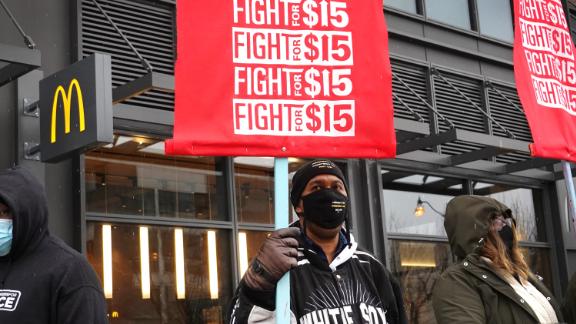 Now playing
03:31
What a $15 minimum wage really looks like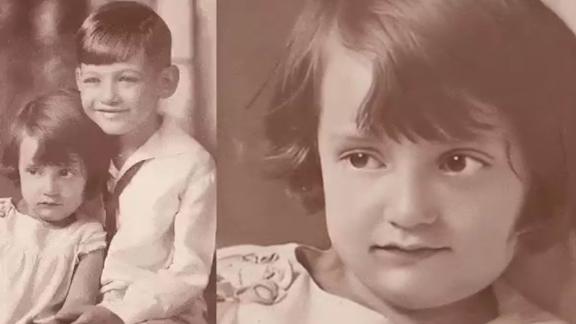 Now playing
01:01
Watch old photos come to life using AI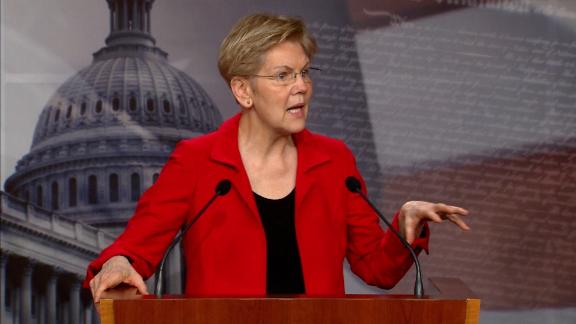 Now playing
01:19
Warren proposes wealth tax: 'It's time for them to pay a fair share'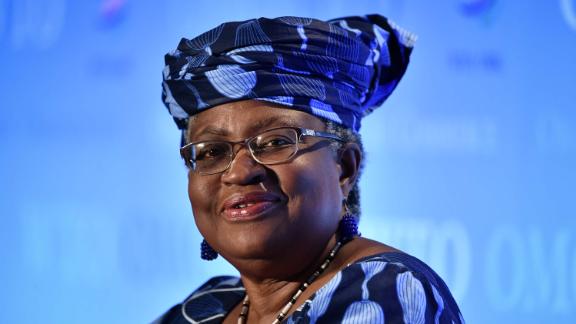 Now playing
04:05
WTO Chief: We need equitable and affordable access to vaccines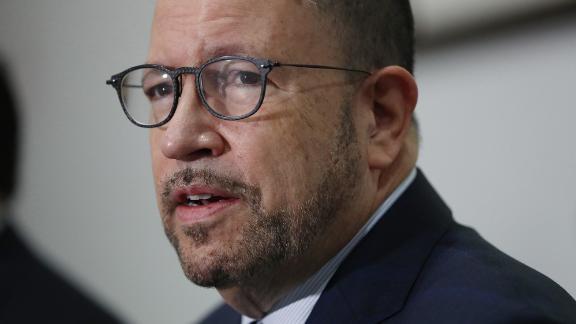 Now playing
03:24
Goya CEO under fire for false Trump election claims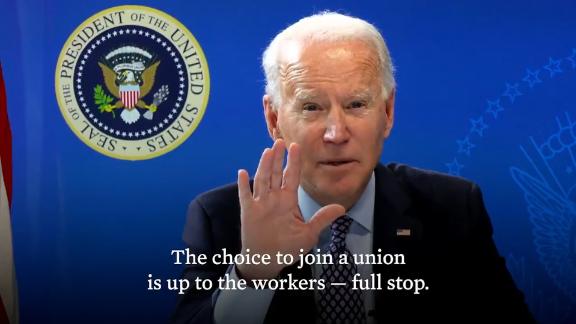 Now playing
01:23
'There should be no threats': Biden's message to union-busters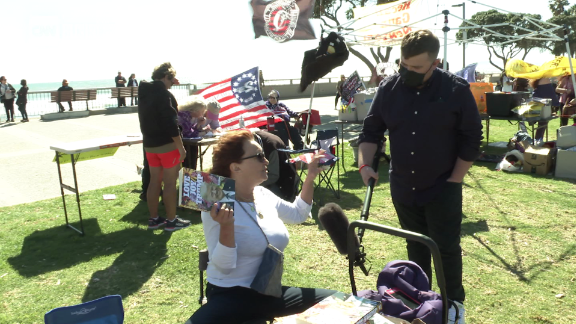 Now playing
04:08
These Trump supporters are convinced he will be president again on March 4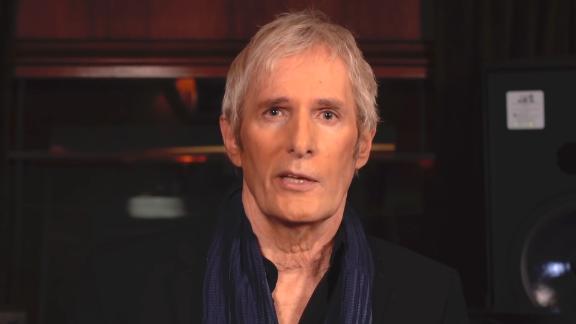 Now playing
01:36
Michael Bolton wants you to break up with Robinhood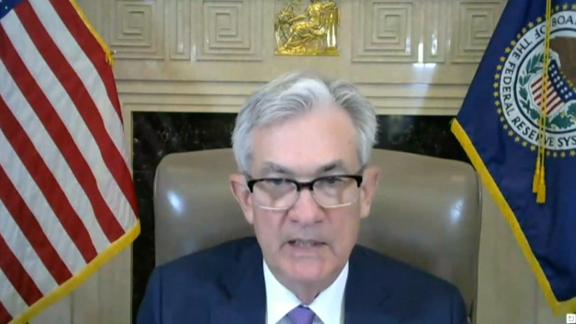 Now playing
01:57
Fed chief downplays inflation concerns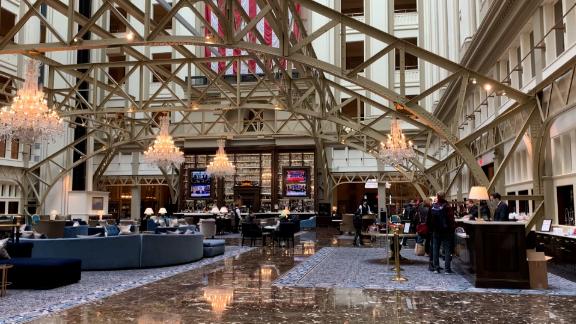 Now playing
04:34
See what has happened to Trump's DC hotel after his loss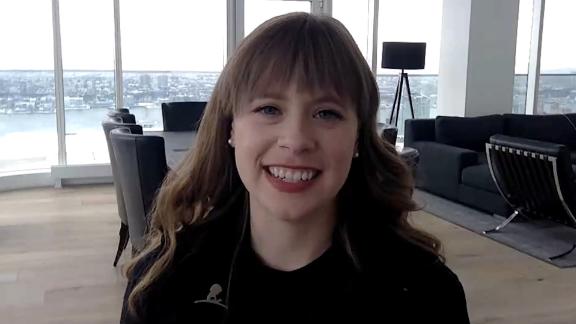 Now playing
01:41
Meet the 29-year-old cancer survivor set to make history in space
In a statement released Friday, Irish Deputy Prime Minister Simon Coveney called the meeting with Raab "very productive," adding that the two governments are "determined to see the Northern Ireland Executive and Assembly up and running again as soon as possible."
Northern Ireland's power-sharing executive has not sat since January 2017, with the DUP and Sinn Fein seemingly unable to reach any agreement.
"We also discussed future East-West co-operation post-Brexit and agreed that we will work together to ensure that Ireland and the UK's future relationship is safeguarded," Coveney said.
Following his visit to Northern Ireland, Raab said that he was confident the UK could reach a Brexit deal "that works for all communities," asserting that any deal reached with the EU "must avoid a hard border" between Northern Ireland and the Irish Republic.
"We will not accept any Brexit proposals that threaten the economic or constitutional integrity of the United Kingdom. The deal we strike with the EU must avoid a hard border and work for all parts of the community in Northern Ireland," he said.
CNN's Nada Bashir reported from London and journalist Peter Taggart from Belfast.