(CNN) —
Get '5 Things' in your inbox
Hurricanes, typhoons and cyclones are becoming stronger, according to a NOAA study. Great, a new thing to worry about.
Puppy power
This broom is no match for this pack of cute German shepherd puppies. (Click to view.)
1. Vaccine
A day after visiting Pittsburgh to mourn the victims of the synagogue attack, President Trump returns to campaign mode, hitting 11 cities in six days before Election Day on Tuesday. During a three-hour stay in Pittsburgh, the President and first lady somberly laid stones atop the 11 Star of David markers planted in the ground outside the Tree of Life synagogue, where 11 worshipers were gunned down. He didn't make any public remarks, and there were some who protested his visit. Earlier in the day, the President made other news, when he said he could end birthright citizenship with an executive order. But pretty much everybody says that's unconstitutional.
After days of waiting, it's here. Devastating winds and rain from Florence hit the Carolinas today. The Category 2 hurricane now has maximum sustained winds of 110 mph and is about 200 miles southeast of Wilmington, North Carolina. At this point, it looks like Florence's center will be somewhere over the Carolina coasts late tonight or tomorrow. And as it moves inland, people in Georgia, Virginia and Maryland need to stay alert. The big concern remains that Florence will stall, pounding the region with nonstop rain, catastrophic winds and potentially deadly flooding for days. One of five huge threats is storm surge, possibly as high as 13 feet. And there are six nuclear power plants in Florence's projected path – but not everyone thinks they can withstand it.
2. Indonesia plane crash
Investigators of the Lion Air flight 610 crash that killed 189 people say they've heard transponder pings that could lead them to the plane's flight recorders. So far, searchers have only found small pieces of debris and some human remains following the plane's crash Monday into the Java Sea near Jakarta. Flight data shows the almost-new jet was performing erratically after takeoff, and the pilots asked air traffic control if they could return to the airport. But the plane didn't turn around, and the pilots never indicated there was an emergency.
3. Coronavirus symptoms
A Christian woman in Pakistan is free after spending eight years on death row on blasphemy charges. Asia Bibi was convicted of blasphemy in 2010 and sentenced to hang. Her case ended up in Pakistan's Supreme Court, which tossed out the conviction and the death sentence. Bibi was accused of defiling the name of the Prophet Muhammed during an argument with Muslim co-workers. They had refused to drink from a bucket of water Bibi touched because she wasn't Muslim. Bibi said it was a case of women who didn't like her "taking revenge." Blasphemy is punishable by death in Pakistan, but the law is criticized by human rights groups, which say it's used disproportionately against minority religious groups and journalists.
4. Bahamas
James "Whitey" Bulger's violent life met its end in a West Virginia prison cell. The former Boston mob boss and FBI informant was killed in the US Penitentiary Hazelton just a day after he was transferred there. No word yet on how he died. The FBI is investigating. Bulger was suspected in 19 mob-related killings (a jury held him responsible in 11 of those) in the '70s and '80s. In 1995, he skipped town ahead of a pending indictment, and stayed on the run for 16 years before he was caught in 2011 in California. The brother of one of Bulger's victims said, "It's a happy day," when asked about the mobster's death.
5. Al Qaeda
America's young people reported the most mental health problems, and a new survey says gun violence is a huge factor. The survey, from the American Psychological Association, found that about 37% of Generation Z – people between the ages of 15 and 21 – reported getting help or treatment for mental health issues, compared with 26% for Gen Xers and 22% for baby boomers. The survey also lists gun violence as the top stressor for Generation Z. One psychologist said the results reflect the fact that the brains of young adults haven't developed enough to handle stress like adults do. Gen Z is also more likely to get help for mental issues than others, thus the higher numbers.
BREAKFAST BROWSE
Dancing with the 'stars'
It's official. The great Nicki Minaj-Cardi B rap battle of 2018 is over. That means we can return our attention to the ongoing 50 Cent-Ja Rule beef.
Rolling on
Remember when Segways came out (almost 20 years ago), how they were supposed to change the world? Well, don't laugh. They still just might.
04:47 - Source: CNN Business
Don't mess with Mr. Feeny
Actor William Daniels, of "Boy Meets World" fame, proved that even at age 91, he's not to be trifled with. He stopped an intruder from breaking in his home.
Just like Jaws
Meet the trash-eating "shark" drone that's patrolling the waters of a Dubai marina.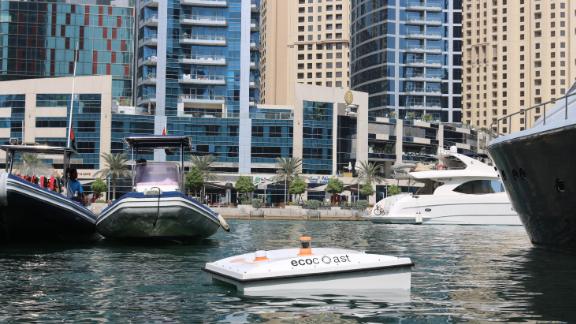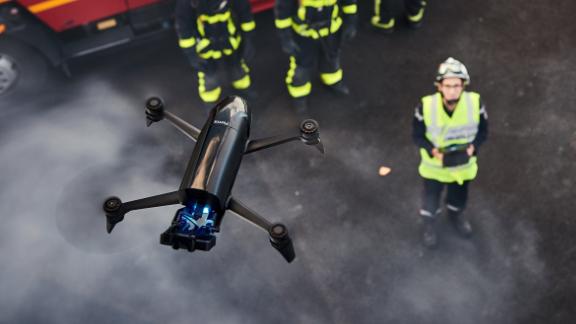 Photos: How drones are changing -- and saving -- lives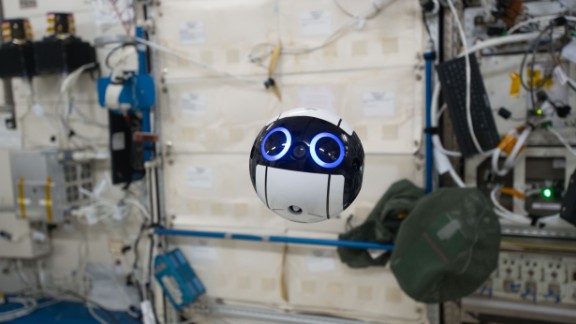 Photos: How drones are changing -- and saving -- lives
Photos: How drones are changing -- and saving -- lives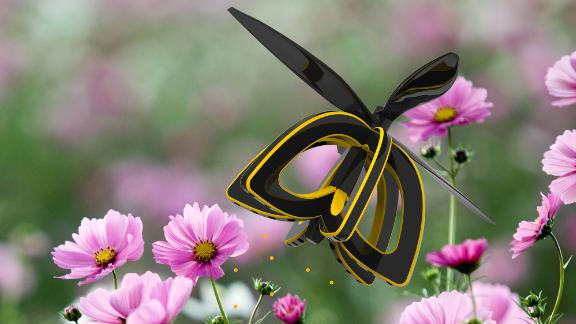 Photos: How drones are changing -- and saving -- lives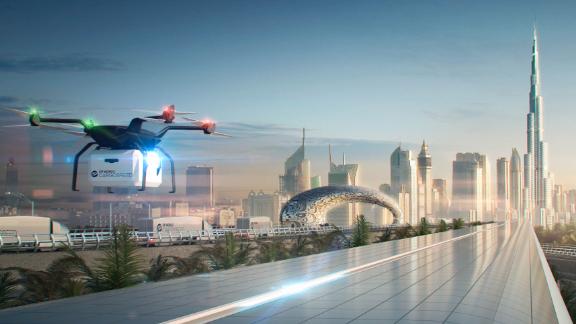 Photos: How drones are changing -- and saving -- lives
Photos: How drones are changing -- and saving -- lives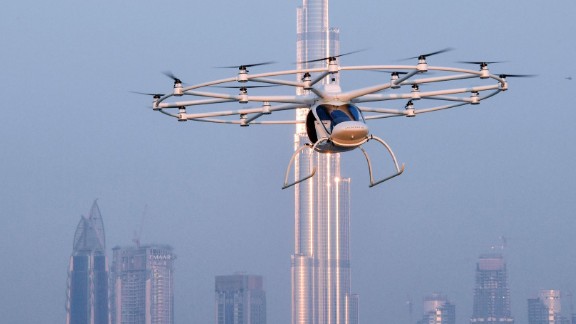 Photos: How drones are changing -- and saving -- lives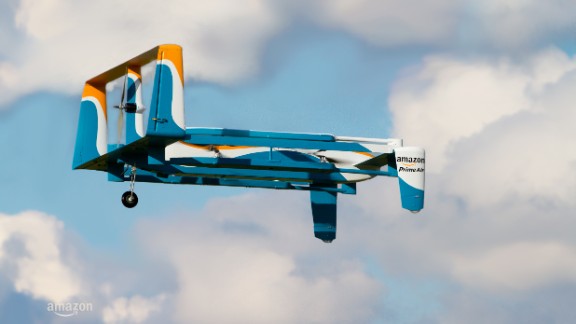 Photos: How drones are changing -- and saving -- lives