CNN —
Thanksgiving is just around the corner, and that means prepping for your Thanksgiving meal. While we all want to have the most amazing spread, we don't want to shell out beaucoup bucks on all-new cookware that we'll only use once. That's why we'd recommend shopping from the following list — because these items are the upgrades your kitchen needed all along.
Keep reading for stunning wine decanters that make cheap wine taste expensive, gorgeous pie pans, a genius pan for making professional-grade, precut brownies and more. With these items on hand, your Thanksgiving meal (and your everyday kitchen) will get a serious revamp.
Note: The prices below reflect the retailers' listed prices at the time of publication.
1. Chicago Metallic Extra-Large Nonstick Roaster ($43:05; amazon.com)
We tested out this roaster and were seriously impressed. Not only did our turkey come out of the oven perfectly done, but the roaster was easy to clean afterward with a nonstick, detachable inner rack.
2. Staub Ceramic 9-Inch Pie Dish ($28.48, originally $44.99; jet.com)
A stunning way to display a freshly baked pie, this Staub ceramic pie dish will help ensure your pie is done all the way through. The festive red color is perfect for upcoming holidays, but also isn't too wintery to use come spring.
3. Rabbit Pura Decanting System ($60; amazon.com)
If you shop affordable wine, but want it to taste expensive, this is the product for you. We tested it with a $15 bottle of red wine and after a quick run through the straining cap, the wine tasted fresher, airier and had little to no bitter aftertaste.
4. Chicago Metallic Slice Solutions Brownie Pan ($19.99; amazon.com)
With this "slice solutions" brownie pan, you'll get perfectly cut brownies without ever having to touch a knife. You'll save time, and your brownies will look professionally done each and every time.
5. Chef'n Squash and Melon Tool Combination Serrated Blade and Seed Scoop ($12.93; amazon.com)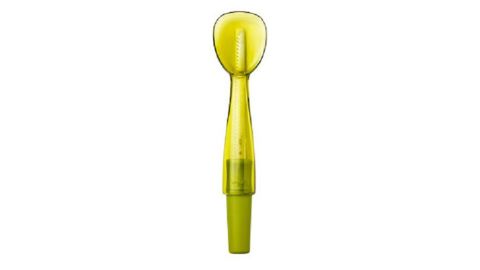 No more struggling to scoop the inside of your pumpkin clean with random tools from the kitchen. This scoop by Chef'n is the two-in-one appliance that comes equipped with a stainless steel cutting blade and plastic scoop for cutting through stubborn pumpkin seeds and glop. The result? A seedless, perfect finish every time.
6. Instant Pot Multiuse Programmable Pressure Cooker ($89.96; amazon.com)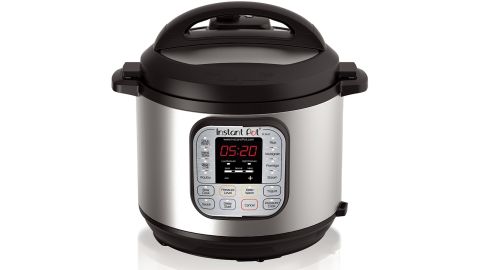 If you follow Underscored, you know we're big fans of the Instant Pot. Last year, one of our editors cooked a delicious Thanksgiving turkey in this powerful, do-it-all pressure cooker in just 15 minutes. No, we're not kidding.
7. Chicago Metallic Split Decision 9-Inch Pie Pan ($13.81; amazon.com)
For times when you can't decide between two pie flavors, now you can make both. This smart, "split-decision" pan is split down the middle so you can make apple pie on the left and pumpkin on the right. With over 500 reviews from satisfied customers, this pan was named a No. 1 New Release by Amazon and received a 4.3- out of 5-star rating on average.
8. T-fal Nonstick Saute Pan with Lid ($16.94; amazon.com)
Offered now at a great price, this large-capacity T-fal 5-quart cooker is ideal for family meals — like Thanksgiving! The glass lid allows you to keep an eye on the cooking process and the vented hole lets steam escape. The Thermo-Spot Technology indicates when the cookware has reached the right temperature to begin cooking.
9. Thankful Stemless Wine Glasses ($4.76, originally $5.95; crateandbarrel.com)
A classy take on Thanksgiving dishes, these stemless "Thankful" wine glasses are a great option for your Thanksgiving meal. And they're the perfect glasses to use year-round, because expressing gratitude shouldn't happen just once a year.
10. T-fal Nonstick 4-Quart Triangle Pan ($22.99; amazon.com)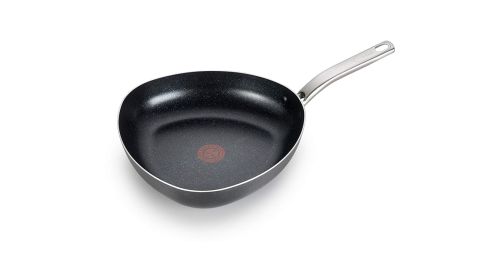 We also tested this triangle pan, which is dishwasher safe and sapphire-infused for a nonstick finish. The triangular shape makes it perfect for draining foods of excess liquid without having to grab a strainer. On Amazon it was named as an Amazon's Choice product and has a 4.5- out of 5-star rating.
11. Sasaski 5228190 Masuta Japanese Stainless Steel Chef Knife, 8-inch ($89.99; amazon.com)
No need to struggle with cutting through food this Thanksgiving. This 8-inch blade, made from premium materials, will be your new best friend in the kitchen. Our team tested this knife brand and can confirm that it's every bit as ergonomic as it is durable. Shop now before the holidays hit and you'll be all set to prep meals for the family in a flash.
Related reading:
11 gifts for the people who love their Instant Pots
HelloFresh's new Thanksgiving box makes cooking a large holiday meal a breeze