(CNN) —
The plane behind Lion Air's crash off Indonesia was one of Boeing's newest and most advanced jets. It was just two months old and with 800 hours under its belt, so experts are baffled as to what exactly caused the 737 MAX 8 to crash.
While no information has been released yet as to why the brand-new plane crashed into the sea 13 minutes after takeoff, FlightRadar24 has published data that shows the plane behaving erratically during takeoff. When a plane would normally be ascending in the first few minutes of flight, the Lion Air jet experienced a 726-foot drop over 21 seconds.
Aviation expert Philip Butterworth-Hayes told CNN that the data was unusual – especially since takeoffs like this are typically controlled by the plane's automatic systems.
"This doesn't fit an automatic flight profile," Butterworth-Hayes said while studying the data. "Unless, the aircraft was trying to correct itself at the time for a number of reasons."
"This shows an unusually unstable vertical flight profile," he added.
"Exactly at the same time as the speed increased there was an altitude dip, which meant that at that point there was quite some loss of control."
The plane, which has only been in operation since August 15, was carrying 181 passengers as well as six cabin crew members and two pilots, bound for Pangkal Pinang on the Indonesian island of Bangka.
Former US National Transportation Safety Board air crash investigator and CNN aviation analyst Peter Goelz told CNN the data clearly showed issues with both the speed and altitude of the plane.
"There is something obviously wrong in both the air speed and the altitude which would point to the flight control systems," he said. "These are fly-by-wire systems – highly automated – and pilots may not be able to troubleshoot failures in a timely manner."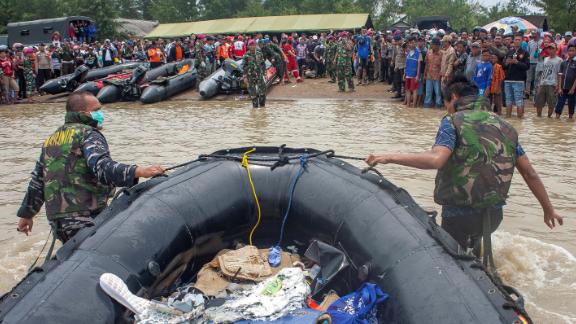 Antara Foto/Reuters
'Airplanes don't just fall out of the sky'
Butterworth-Hayes said that given that the plane was only two months old, the reason behind the crash was "very unlikely" to be a mechanical fault.
"Airplanes don't just fall out of the sky," he said. "I can't think of any mechanical issue apart from a sudden, unexplained loss of engine power (or) complete electrical failure. It's far more likely to be an external event."
He suggests that an environmental issue is to blame – such as a microburst, or the plane hitting something like a flock of birds.
"Microbursts are very difficult to detect – they're a sudden down-rush of wind, like a vortex and you can't really see it – you hit it, suddenly your aircraft isn't performing how it should do, you start doing all sorts of recovery motions and then it's too late."
The new Boeing 737 MAX 8 made a request to air traffic control to return to the airport around 22 kilometers (12 nautical miles) after takeoff, but did not indicate there was any emergency.
Radar data did not show that the plane had turned back, and air traffic controllers lost contact with it soon after, Yohanes Sirait, spokesman for AirNav Indonesia, the agency that oversees air traffic navigation, told CNN.
Butterworth-Hayes said that the fact that the pilots had not indicated there was any problems on board suggests there was a minor incident they were dealing with that they were in control of.
"Their call suggests it was a minor incident which they were in control of and they didn't require assistance," he said. "But that rapidly escalated."
"There was an altitude loss (before the flight crashed) and just after that there was obviously some sort of correction," Butterworth-Hayes said while looking at the FlightRadar24 data.
"Whatever happens to that dip is a correction but whatever that correction was wasn't very long and that's when the plane started falling."
What we know
- The plane went down at around 6:30 a.m. Monday, en route from Jakarta to Pangkal Pinang
- Indonesian authorities believe all 189 people on board were killed
- The so-called black box flight recorder has yet to be found
- Flight crew reported an issue with the plane the night before the flight, and repairs were carried out
Speaking earlier with CNN, David Soucie – a former safety inspector with the US Federal Aviation Administration – said the fact that an emergency wasn't declared should be a cause for concern.
"What's most peculiar to me is the fact that they didn't declare an emergency. They just simply said, 'We're going back,'" said Soucie, a CNN safety analyst.
"But when I look at the track of the aircraft after that, the aircraft made a very steep dive after that, which is not typical of what they would've done," he added. "They would have maintained altitude and made that turn and come back to (the airport)."
Soucie added that something had to have happened for the aircraft to lose control.
He ruled out weather as a cause of the crash, however, since the plane did not appear to attempt to turn back toward Jakarta. "That says that something abrupt and very fast happened to the aircraft."
Are pitot tubes to blame?
Pilots on board the plane's previous flight from Denpasar to Jakarta reported technical problems and that the plane was displaying "unreliable airspeed," the deputy chief of Indonesia's National Transport Safety Committee, Haryo Satmiko, told reporters, including Reuters, during a news conference on Monday.
Engineers had checked and repaired the issue, Lion Air Chief Executive Edward Sirait told local media, and that they gave the plane clearance to fly.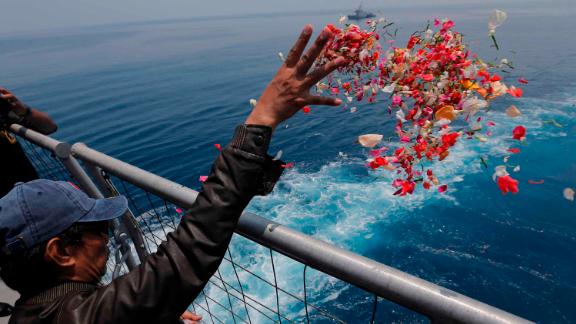 Photos: In photos: Lion Air plane crashes off Indonesia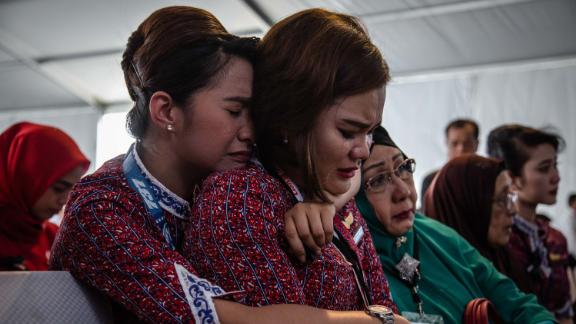 Photos: In photos: Lion Air plane crashes off Indonesia
Photos: In photos: Lion Air plane crashes off Indonesia
Photos: In photos: Lion Air plane crashes off Indonesia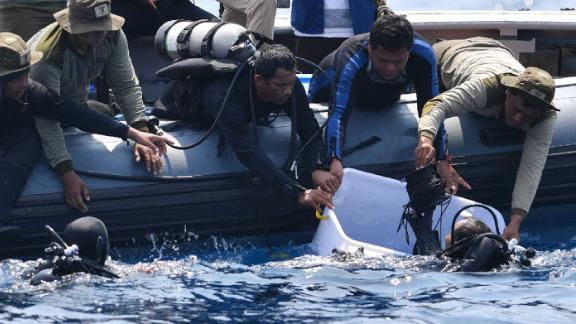 Photos: In photos: Lion Air plane crashes off Indonesia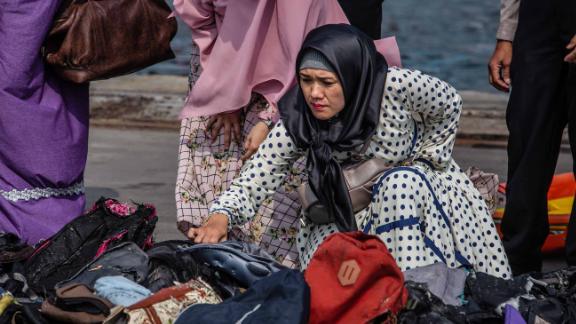 Photos: In photos: Lion Air plane crashes off Indonesia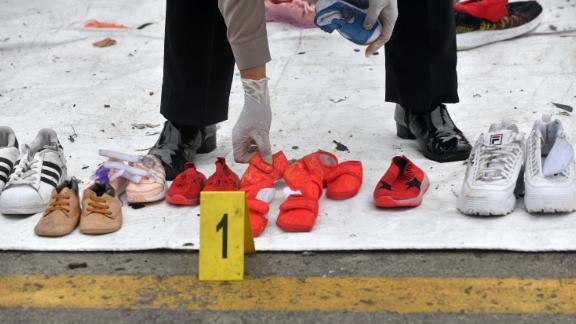 Photos: In photos: Lion Air plane crashes off Indonesia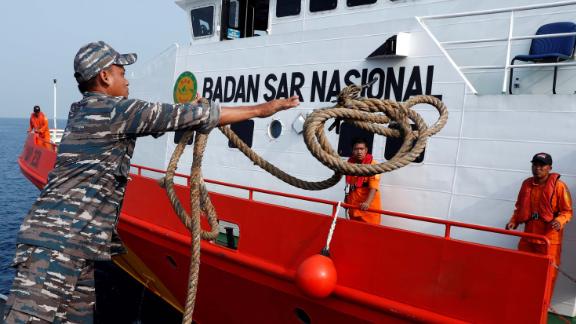 Photos: In photos: Lion Air plane crashes off Indonesia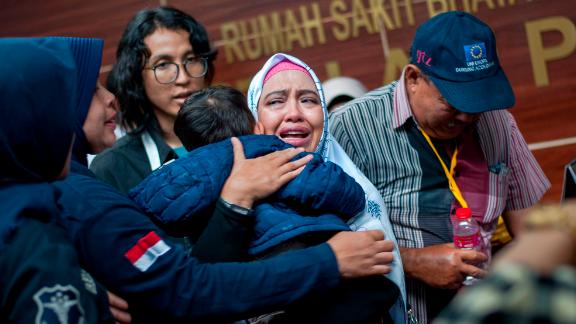 Photos: In photos: Lion Air plane crashes off Indonesia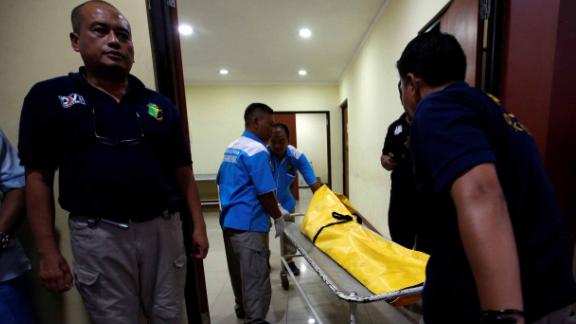 Photos: In photos: Lion Air plane crashes off Indonesia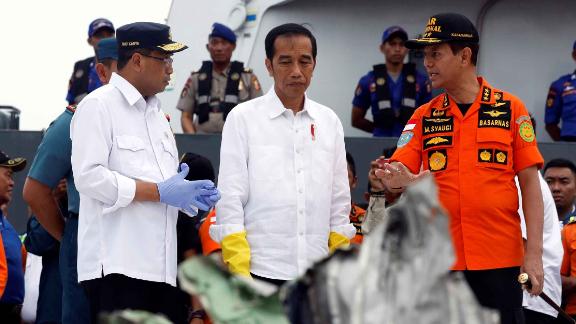 Photos: In photos: Lion Air plane crashes off Indonesia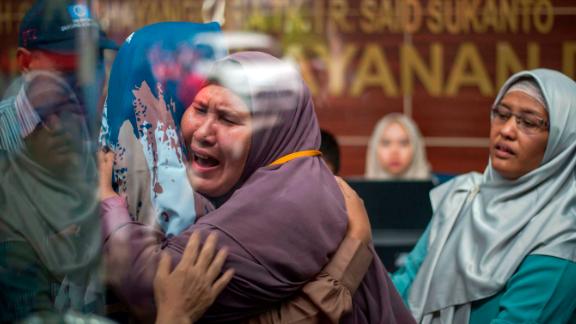 Photos: In photos: Lion Air plane crashes off Indonesia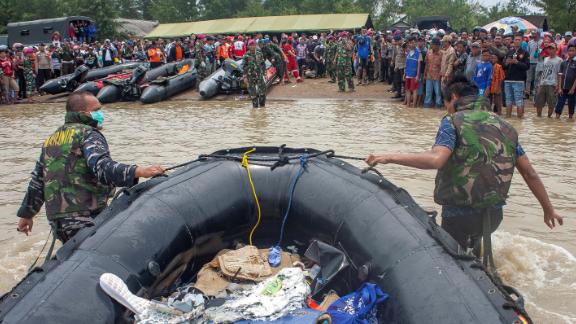 Photos: In photos: Lion Air plane crashes off Indonesia