After retrieving six bodies from the sea where an Indonesian passenger plane crashed near Jakarta Monday, search and rescue officials say they fear there will be no survivors.
Lion Air flight JT 610 was carrying 189 people, including three children, when it disappeared from radar just 13 minutes after takeoff, according to Basarnas, Indonesia's national search and rescue agency.
The plane, a new Boeing 737 MAX 8, was carrying 181 passengers, as well as six cabin crew members and two pilots. It was bound for Pangkal Pinang on the Indonesian island of Bangka.
"My prediction is that no one survived because we only managed to retrieve body parts. It has been a few hours since the crash so it is possible all 189 people were killed," Bambang Suryo Aji, director of operations for Basarnas, said in a news conference.
As many as 21 body bags have been transported to a hospital in east Jakarta for identification as rescue workers continue to search the sea. The bags contained human remains, debris from the airplane and personal items belonging to the victims, according Indonesia's National Search and Rescue agency. Six bodies were recovered earlier in the day and taken to the same hospital.
Aji said that rescue workers had found debris appearing to be the plane's tail. The main wreckage had still not been located.
Search and rescue teams were working against high waves and strong currents, in an area spanning 150 nautical miles, added Aji. Underwater robots were being used in the search effort.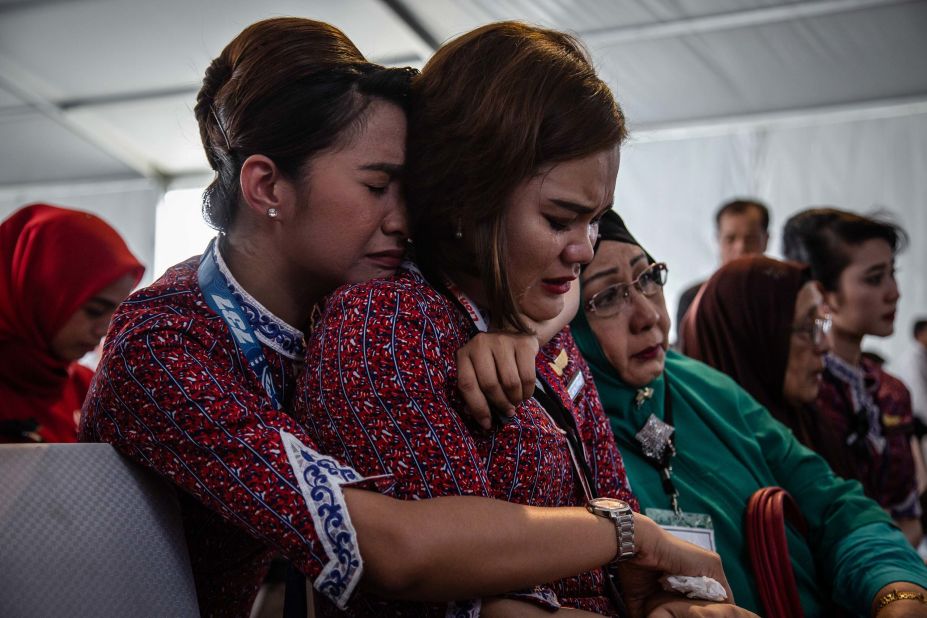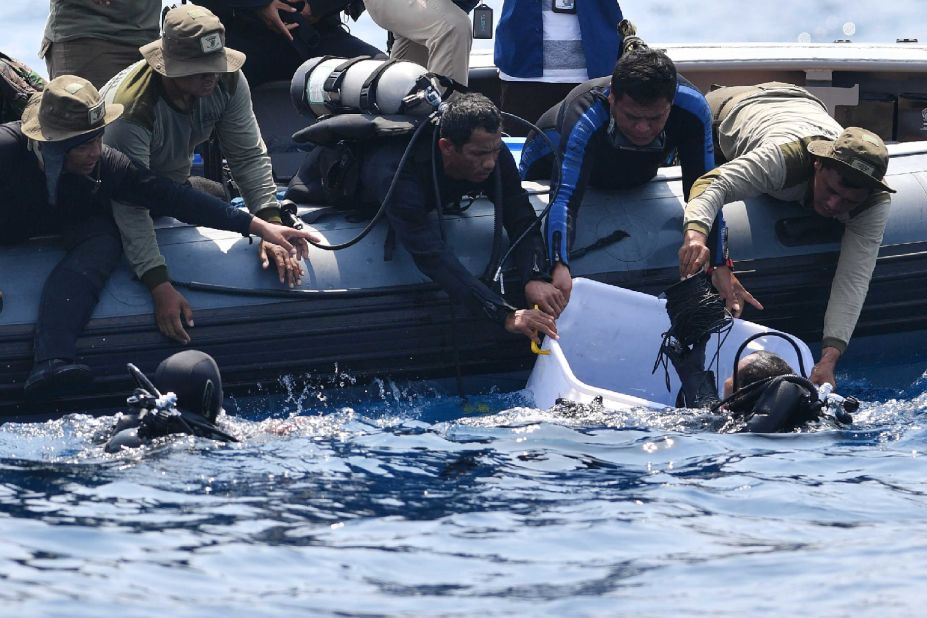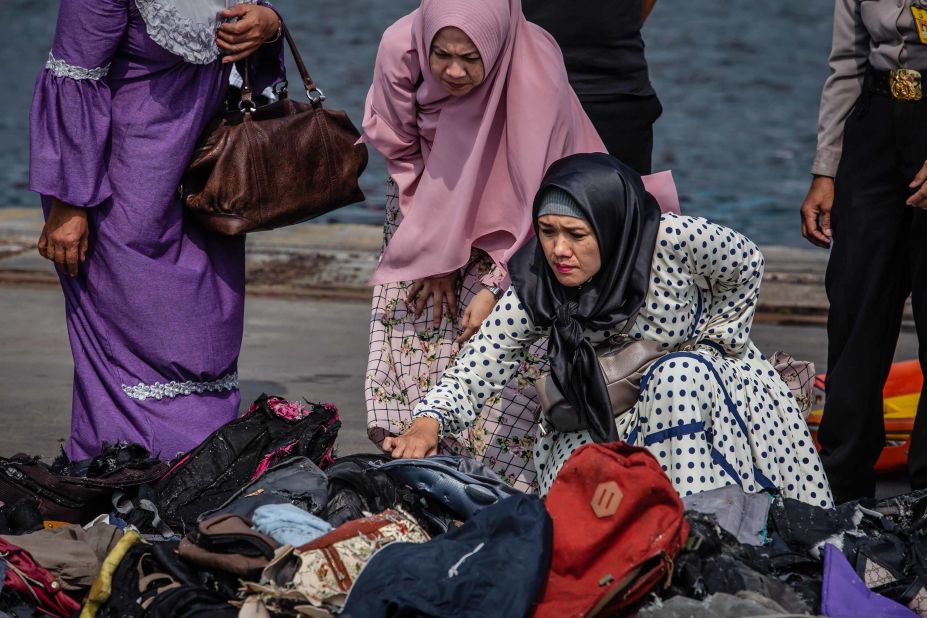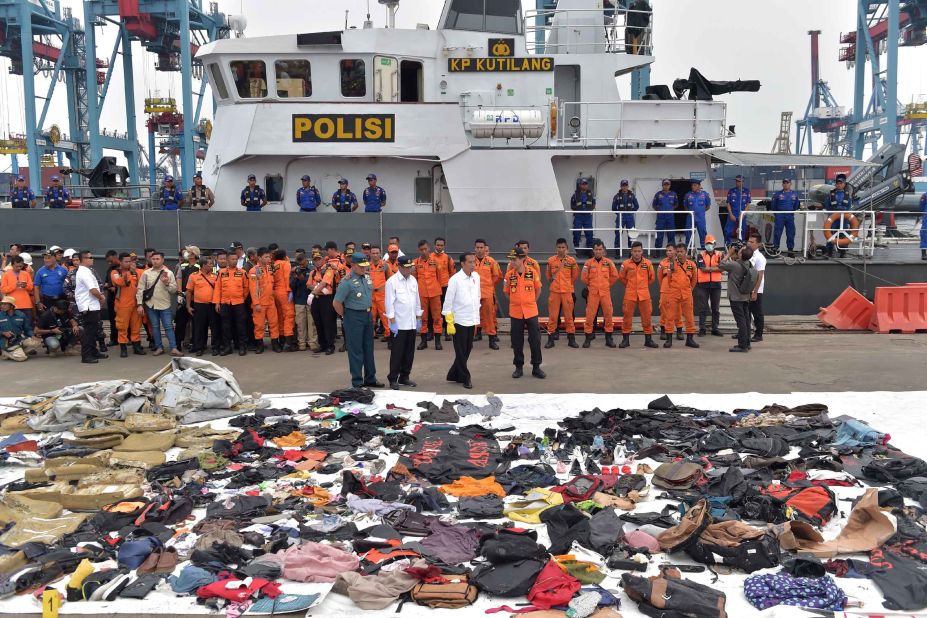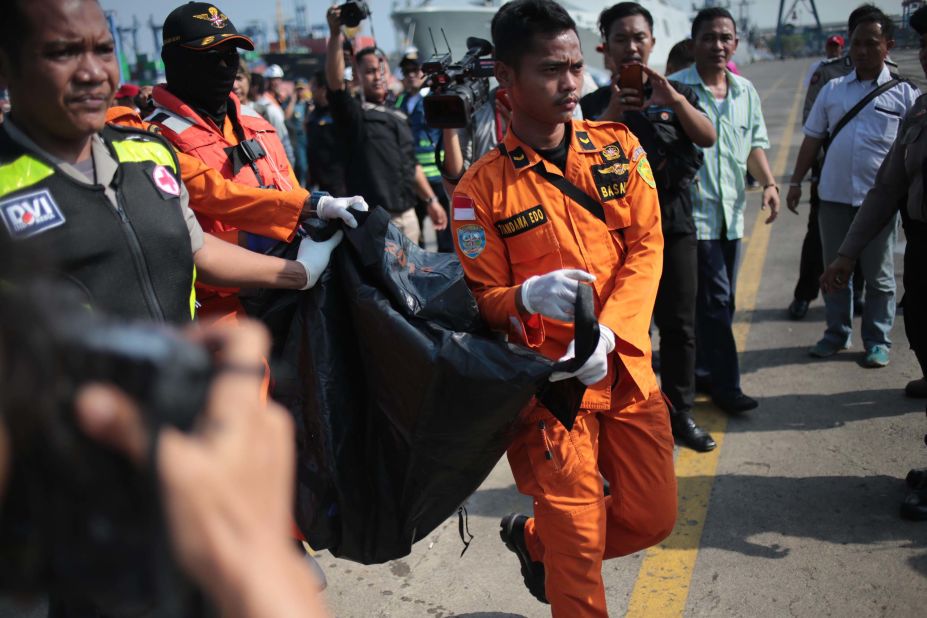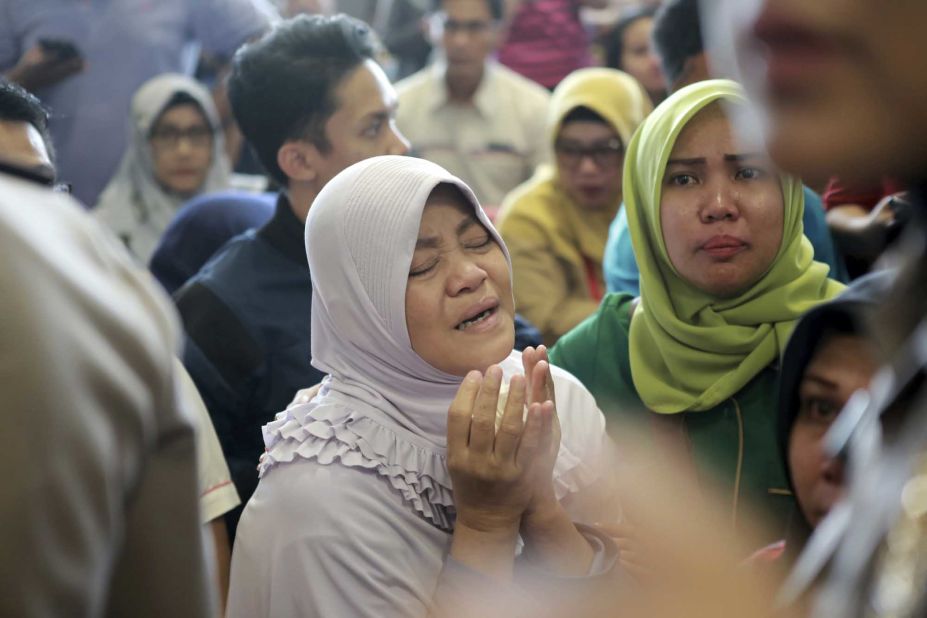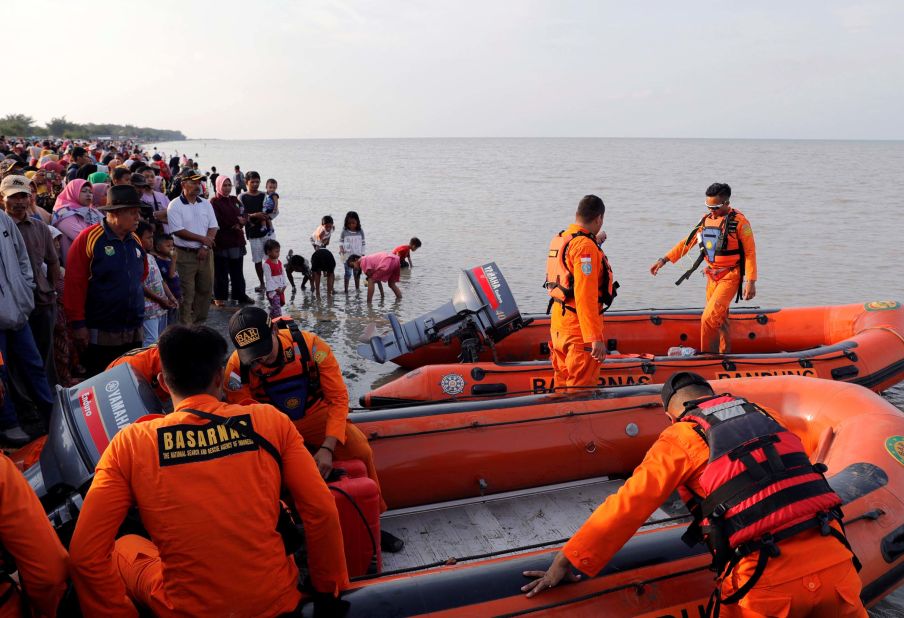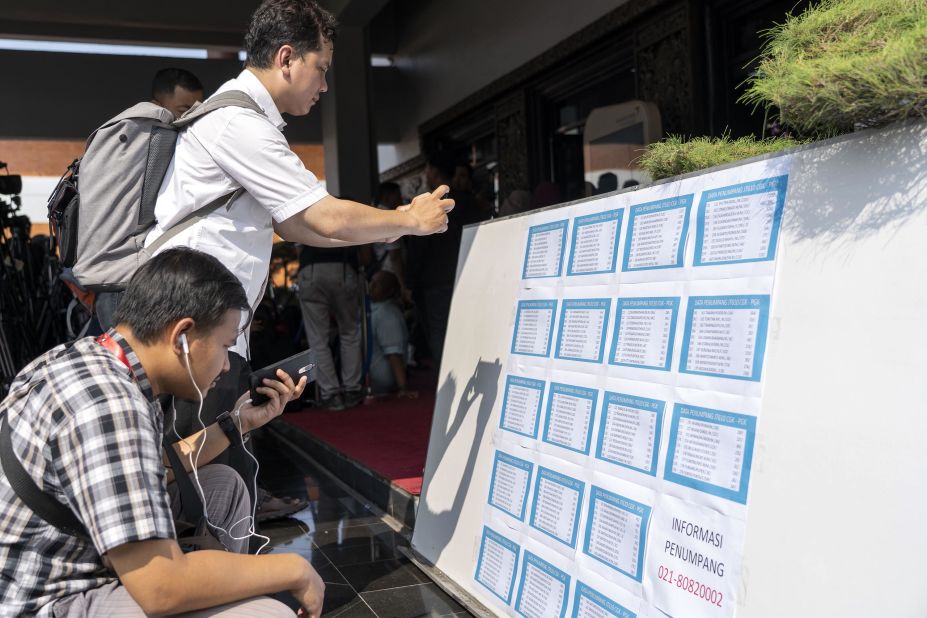 In photos: Lion Air plane crashes off Indonesia
Plane had reported problems the night before
The flight made a request to air traffic control to return to the airport about 12 miles out from takeoff, but did not indicate there was any emergency, Yohanes Sirait, spokesman for AirNav Indonesia, the agency that oversees air traffic navigation, told CNN.
The spokesman added that the aircraft would have been given priority landing upon such a request, but that air traffic controllers lost contact with the plane shortly after. The plane had not turned back, according to the radar.
The plane had reported problems the night before on a flight from Denpasar to Jakarta, Lion Air's CEO Edward Sirait told local media TV1 in an interview. Sirait said engineers had checked and repaired the problem and reported that the plane was ready to fly.
The captain of the plane, Bhavye Suneja, an Indian national, had more than 6,000 flight hours, and his copilot, named Harvino, had logged more than 5,000, according to a statement posted by Lion Air.
Speaking to reporters at the carrier's headquarters in Jakarta, Sirait said the plane was "airworthy" and that the pilot had carried out all preflight inspections according to procedure. He added that the pilots had passed mandatory drug screening.
20 ministry officials on board
The plane took off from Soekarno-Hatta International Airport in Tangerang, greater Jakarta, at 6:21 a.m., and had been due to land at around 7:30 a.m. in Pangkal Pinan, the largest city on Bangka.
Indonesian Finance Minister Sri Mulyani Indrawati said there were 20 ministry officials on board. They were returning to their posts in Pangkal Pinang after spending the weekend with their families in Jakarta for a public holiday.
Lion Air has flown 90 family members of passengers on board flight JT-160 from Pangkal Pinang to Jakarta, the airline said in a statement. Another 76 family members were also being flown out.
Debris, life vests and a cellphone have been discovered in the water two nautical miles from the coordinates given as the crash site, rescue officials said.
Boats, a helicopter and 250 rescuers, including divers, were working at the crash site, some 34 nautical miles northeast of the coast in the Java Sea. The frogmen are searching in water up to 35 meters (114 feet) deep.
Authorities said they are still trying to locate the emergency locator transmitter, which is currently not transmitting.
Lion Air plane had only flown 800 hours
​Lion Air acquired the aircraft in August and it had flown only 800 hours, said Soerjanto Tjahjono, head of the National Transport Safety Committee (NTSC).
Manufacturer Boeing released a statement saying the company was "deeply saddened" by the loss of flight JT 610. The company offered "heartfelt sympathies" to passengers and crew on board, and their families, the statement added.
The 737 MAX 8 is one of the latest versions of a jet that was introduced in 1967. More than 10,000 737s have been produced, making it the best-selling jetliner of all time.
Indonesia's tarnished aviation history
In the wake of the crash, Australia has advised its government officials and contractors not to fly Lion Air, a government official told CNN.
Lion Air was added to the European Union's blacklist of banned carriers in July 2007, and removed from the list in June 2016, according to the Aviation Safety Network.
The low-cost carrier was one of dozens of Indonesian airlines banned from EU airspace in recent years amid safety concerns.
In 2007 the EU banned all 51 Indonesian airlines from its airspace, following a series of crashes and concerns over falling safety standards.
That same year, a Garuda Indonesia plane with 140 people on board overshot the runway in the Indonesian city of Yogyakarta and burst into flames, killing 21 people, including five Australians, Reuters reported.
However, standards have since improved and major carriers – including Lion Air – were gradually removed from the blacklist over the years. All remaining Indonesian airlines on the list were cleared earlier this year.
Edi Amin and Sarah Faidell contributed to this report