Editor's Note: Josh Campbell is a CNN Law Enforcement Analyst, providing insight on crime, justice and national security issues. He previously served as a Supervisory Special Agent with the FBI, and worked on an FBI team responsible for investigating terrorist attacks and kidnappings. Follow him on Twitter at @joshscampbell. The views expressed in this commentary are his own. View more opinion articles at CNN.
(CNN) —
The nation breathed a partial sigh of relief Friday at news of the arrest of a Florida man suspected of mailing possible bombs to public figures across the country, most of them Democrats who have been frequently and fiercely attacked in speeches and tweets by President Trump. Two other suspected bombs were sent to CNN, also a regular Trump target.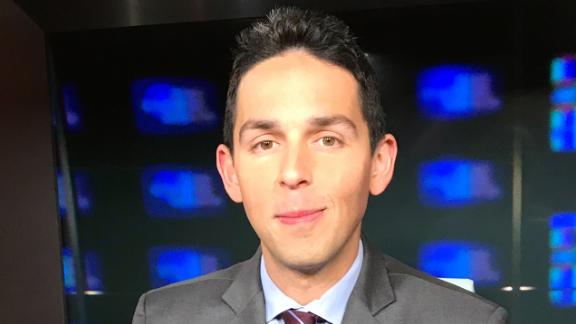 CNN
Partial relief, because several critical questions remain.
First, we don't know if any other packages are still in the mail. Law enforcement officers around the country will remain on alert as they work with the US Postal Service to ensure there are no remaining threats to the public.
We know of 12 possible bombs sent to former high-ranking Democratic officials, including two former Presidents and a former secretary of state. Also targeted were former intelligence officials James Clapper and John Brennan, whose names were on suspected bombs addressed to the New York offices of CNN.
While several of these devices are being processed at the FBI's explosive laboratory in Quantico, Virginia, where they will be examined for additional intelligence and evidence, law enforcement agencies across the country are working to rule out that the suspect was helped by others.
Another looming issue of great consequence to public safety is what motivated these potentially deadly acts of terrorism.
Although it is far too soon to make a definitive conclusion, the similarities among the targets, the right-wing, pro-Trump stickers plastered over the suspect's vehicle and his political social media posts all seem to suggest politically motivated domestic terrorism. (Indeed, in a press conference Friday afternoon, Attorney General Jeff Sessions said the suspect "appears to be a partisan.") Investigators will assemble these clues and any possible statements the suspect makes to determine what possible criminal charges are appropriate.
Get our free weekly newsletter
Apart from the specific investigation at hand, the nation will have to do some soul-searching to determine how much inciteful rhetoric from elected officials is acceptable. These are polarized times for America, made more concerning by the notion there exists a small segment of society predisposed to act with violence for political ends.
The President and other elected officials must appreciate the potential consequences of their caustic commentary. This is not a Republican or Democratic issue. It is much larger than partisan politics. This is a serious life-and-death matter of public safety.
Trump and others trafficking invective must understand that they ultimately share the responsibility if members of the public match their incendiary words with incendiary devices.
This commentary was revised from an earlier version to update the description of the writer in the Editor's Note.