Story highlights
John Sarcona was diagnosed with scoliosis when he was 5 years old
After a risky 18th surgery, he finally has his life back
John Sarcona was at a baseball game when his mother Joanne found the bloodied T-shirts in his laundry hamper. His bedding was bloody too, and she knew something had gone terribly wrong.
"I told myself that this can't be happening," Joanne said. "I'm putting two and two together, and I'm trying to get a hold of John. Nobody is answering my calls or texts, and I'm frantic, my mind is running."
John, now 19, had been diagnosed at age 5 with what would become an extreme case of scoliosis and kyphosis. He'd already had 16 surgeries, with doctors placing metal implants along his spine to support his back as he grew.
When the 16-year-old finally came home after his mother noticed the bloody clothes, Joanne took him upstairs and calmly asked, "John, can you take off your shirt?"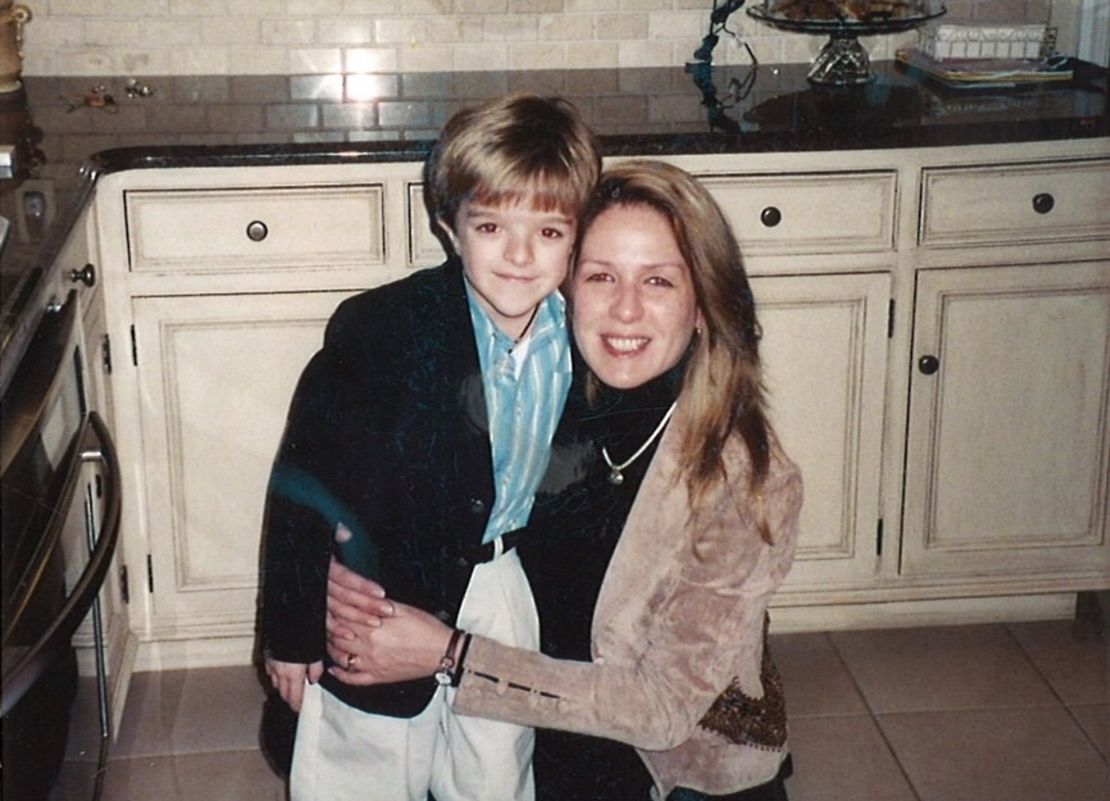 What she saw still haunts her: metal rods protruding from her son's back. They had broken before, requiring additional surgeries to repair, but this was different. "They looked like cysts and tumors on John's back," she remembers.
Within a few weeks, John was back in the hospital for his 17th surgery to remove them once and for all, and the recovery was grueling.
"Every 15 minutes," Joanne said, "the nurses would tell John to take deep breaths. But he'd say to them, 'I can't. I'm in pain. How can I keep my oxygen levels at 99% if I'm dying here?'"
"I can't do this anymore," John told his mom, ripping off his pulse oximeter. "I want to go home."
A lifetime of struggle
When he was 6 years old, John was told to wear a brace for 22 hours a day, taking it off only to shower.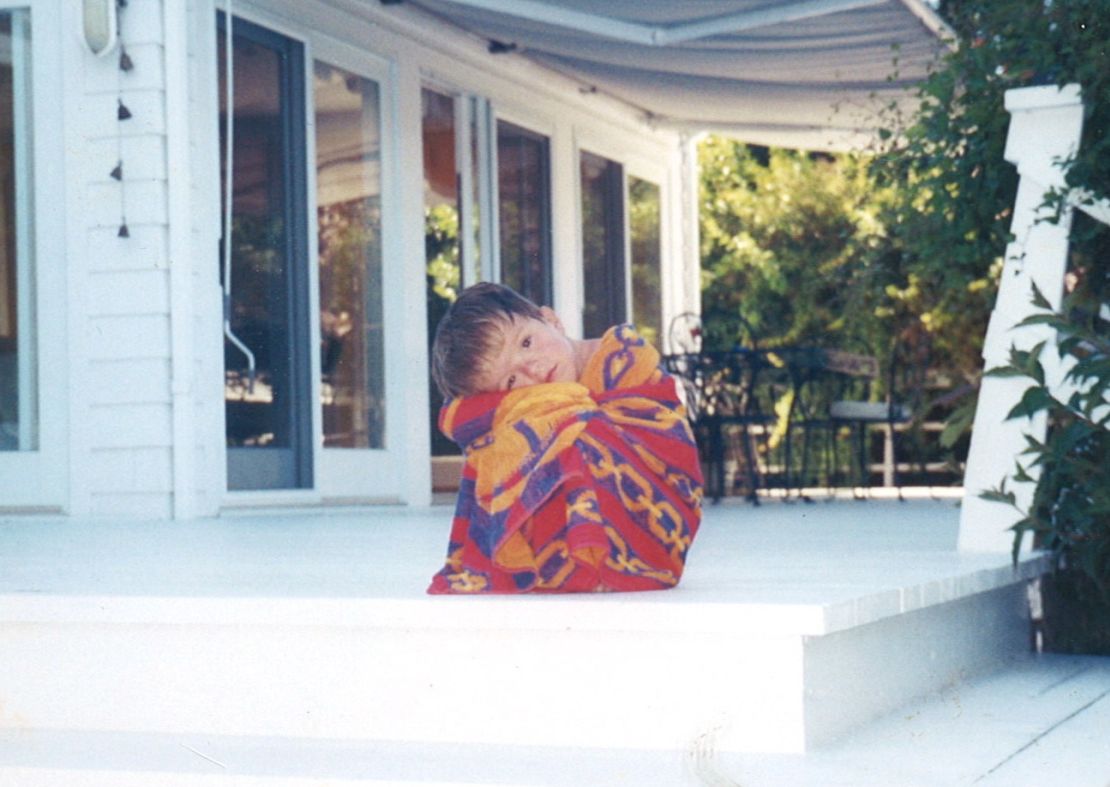 His mother decorated the brace with stickers and his classmates signed it with their names. But even in elementary school, John felt different. "I wouldn't want to be around my friends with it on," he said. "It was just so annoying."
Scoliosis, the curving of the spine from side to side, affects about 2% to 3% percent of the population, according to the American Association of Neurological Surgeons. Kyphosis is the bending of the spine forward in the upper back – leading to a hunchback appearance. Bracing is a common treatment for both conditions in children.
But for all its inconvenience, the brace did little to help John's worsening spine. He needed surgery, doctors said, and he soon had the operation to insert the rods into his back. Every six months, John returned to the hospital to lengthen them as he grew.
But after 17 operations, those rods were gone – and John's condition was as bad as ever.
"It's important to understand that surgery can do a lot," said Dr. Jeffrey Wang, president of the North American Spine Society and co-director of the USC Spine Center. "But surgery can't do everything. It's not always the fault of the kid or the doctor or the patient if it fails."
John's surgeon, unable to treat him any further, recommended Dr. Lawrence Lenke, surgeon-in-chief at the Daniel and Jane Och Spine Hospital at NewYork-Presbyterian and a former president of the Scoliosis Research Society.
"Part of my practice is taking care of things that other people can't take care of," said Lenke. "Some surgeons, at some point, are not comfortable treating these conditions."
'How do I trust you?'
John's condition continued to worsen after he returned home from his rod removal. When the family went to NewYork-Presbyterian a month later, Lenke said that John was "bending by the hour."
Joanne was wary of any more procedures. Her son had been under the knife so often that doctors had trouble closing his skin after operations.
"She was a little terrified of any more surgeries," Lenke said, "because none of them seemed to work. Her direct words were, 'I trusted a surgeon for so long. How do I trust you?'
Indeed, Joanne remembers, "I didn't trust him at first. And I ask for forgiveness every day for that. But there was no other option, and the surgery had to be done."
John's kyphosis, an outward curvature of his spine that hunched his back, was so severe that it impacted his breathing, leaving him with only 22% of his lung capacity when he arrived at NewYork-Presbyterian. "Walking through school, even from one end to the other, I'd be out of breath," John remembered. "It was definitely a struggle."
He needed surgery, but Lenke's proposal was risky – a slight complication and John could have been paralyzed for life.
Called a vertebral column resection, Lenke would separate John's spine into different sections, remove two vertebrae at the very center of the severe kyphosis, then straighten the spine as he brought the pieces back together.
"It does work well," Lenke said, "but the issue is that we have to take the vertebra out around the spinal cord, and that's risky." His mother was terrified, but John had few options.
"The risk of doing nothing was that her son was going to suffocate or die," Lenke said, "and she could see that slowly happening."
A moment of terror before 'a new chance at life'
The surgery was a harrowing one. For 13 hours, Lenke operated on John with a spinal fellow and a scrub nurse as other staff rotated in and out of the operating room. Not everything went according to plan.
"We test electrical activity," Lenke said, "and in the middle of taking a vertebrate out, the spinal cord activity went away."
That isn't unheard of – Lenke said it happens in about 30% of surgeries like John's – but "for an hour, he was technically paralyzed."
Lenke powered through the surgery, working quickly to remove pressure from the spinal cord, and John emerged from the operation with no complications.
"The doctors were soaking wet in their scrubs from top to bottom," said Joanne. "They were completely exhausted. They never stopped working, and they saved my son's life."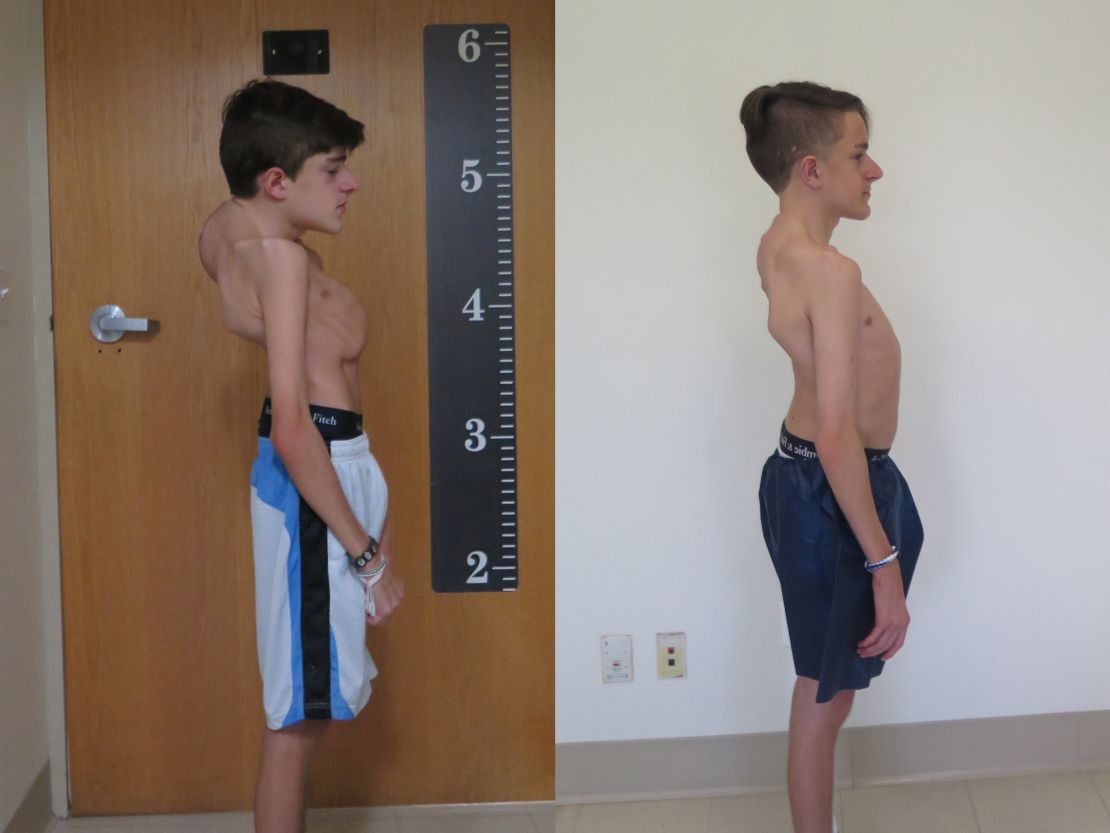 The top of John's spine had been bent forward over 120 degrees before his surgery, making it difficult to stand straight up and perform daily tasks like walking up stairs.
"I was collapsing on myself," John said. His operation was so drastic that it changed his body's center of gravity.
"Those first steps, leaning up against the bed, I felt like I was in a new body," John said. "It's a pretty crazy feeling and I still remember it today. It was almost like learning how to walk again."
It was his 18th surgery, but things felt different this time. "This might be a chance at a new life," he remembers thinking. "I could feel myself getting stronger with each step."
From the operating room to the golf course
A year later, John graduated high school and attended his senior prom.