Editor's Note: Douglas Heye is ex-deputy chief of staff to former House Majority Leader Eric Cantor and a CNN political commentator. Follow him on Twitter @dougheye. Michael Feldman is a former senior adviser to Vice President Al Gore and a founding partner and managing director at the Glover Park Group. Follow him on Twitter @FeldMike. The opinions expressed in this commentary are their own. View more opinion on CNN.
(CNN) —
Americans increasingly see important issues through a deeply polarized lens. While most Americans now self-identify as independents, vital public policy and previously normal political discourse is now caught up in partisan warfare that every day tears us further apart.
The Brett Kavanaugh confirmation hearings were a dramatic demonstration, as many were certain that Kavanaugh was a sexual assaulter, while others were equally certain that Dr. Christine Blasey Ford was a liar or a pawn.
What could have been a moment for a thoughtful national discussion about abuse of power, consent and fairness degenerated into yet another political sideshow.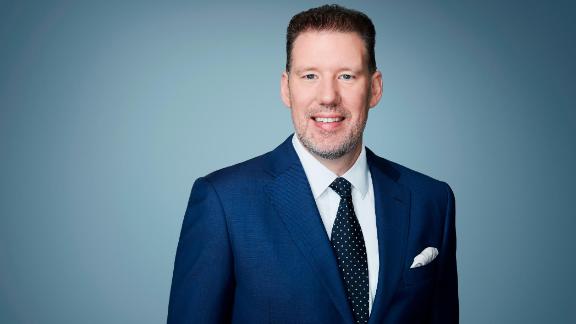 Jeremy Freeman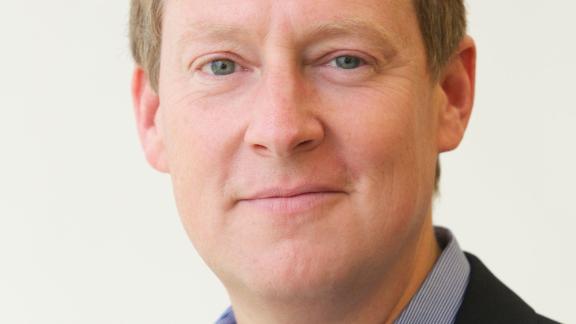 Glover Park Group
As political veterans who come from opposite sides of the aisle, and with differing political philosophies, we ask, how much worse can it get? Already, politicians are verbally attacked, harassed at restaurants and "doxed" online. And, on Wednesday, several elected officials, outspoken Trump critics and at least one media organization were subjected to domestic terrorism in the form of mailed bombs.
While there is a qualitative difference between vocal protests and physical violence, the increasingly toxic political conversation is creating a dangerous and potentially deadly environment.
President Donald Trump has only made matter that much worse. Though he initially condemned the attacks on Wednesday, he soon turned his wrath back on the media, both attacking them at his Wisconsin rally and on Twitter the next day. And that's to say nothing of his long history of incendiary rhetoric – calling his political opponents "despicable" and "evil" and branding the press as the "enemy of the people."
Democrats are not without blame in the exchange of heated rhetoric, having charged not only the President but virtually all who support his party as racist or fascist.
These frightening divisions are not new, but simply the darkest phase in a decades-long process of tribalization in the political and social fabric of our nation. We have reached this point because of a reward structure that elevates the loudest and angriest voices, while the voices of reason, moderation and unity are systematically ignored or mocked.
As a recent study by More in Common points out, an increasingly "exhausted majority" is watching this play out and losing faith in the dysfunctional political process fail them and their families.
Many are complicit. Newspapers routinely and predictably highlight extremists of all stripes. Ideologue donors steer checks to politicians deemed fighters, rather than compromisers. And political pros use powerful data tools to gerrymander districts to maximize the concentration of partisans and minimize the need to appeal to independents or voters from the other party.
The result is government dysfunction, which creates voter discontent – in turn fueling wave elections. The victorious ruling party then subsequently plays shamelessly to its base. The current GOP majority has focused almost exclusively on delivering base-pleasing tax cuts, ensuring conservative judicial appointments and giving free rein to the Trump administration.
The Democratic House majority that may emerge following the midterms is depressingly likely to devote outsized efforts to endless investigations used to grind the administration to a halt, dead-on-arrival legislation and, possibly, impeachment.
And while the political games go on, China continues to rise, our climate continues to change, artificial intelligence and automation transform our job market, our criminal justice system remains broken and budget deficits soar. The true problems we face as a nation – issues, by the way, around which there is real possibility for bipartisan cooperation – fester with virtually no attention, let alone solutions.
We can and must do better.
That starts with reaffirming the value of facts. We must unlearn the bad habit of embracing as true those pieces of information that confirm our biases, while dismissing as "fake news" anything that punctures our individual worldviews.
From there, structural changes must take place.
While the media has a duty to cover stories and issues that may divide, it also has a responsibility to then seek out voices focused on solutions. Shining the spotlight every single day on the news cycle's biggest outrage only ensures that outrageous people will dominate our public life.
Social media platforms must think carefully – not only about how to protect their sites from foreign manipulation – but also how to ensure that algorithms designed to increase engagement don't wind up feeding people a diet of messages that only confirm their predispositions. Facebook deserves credit for its efforts to clean up manufactured content aimed at sowing discord, but it remains all too easy, on multiple platforms, to remain in one's own self-fulfilling media cocoon.
Our campaign finance system must be better regulated and more transparent. Special interests should not be able to finance extremists without any accountability. This means Congress should do what has been a growing problem for both parties – increase transparency as the influence of outside groups continues to grow.
And congressional districting must become an exercise driven by fairness and logic, not a weapon for winning seats before the first vote is cast.
Perhaps, most importantly, it's up to voters. If you are sick and tired of our politics, don't just complain. Vote for and help candidates who will fix the system without tearing it, and us, down.
We are not naïve enough to expect this at a time when Republicans are seemingly unable to break with Trump – and Democrats are not allowed to compromise with him. But, over time, leaders working at all levels of government, helped by the private sector, the media and civil society can move us all forward.
Otherwise, the long-term survival of both parties is at risk. Sooner or later, our politics will leave so many Americans disillusioned with their utter lack of attractive choices that it will invite the advent of a disruptive third party.
That should be incentive enough for some leaders in both parties to follow the best examples, rather than the worst.
A year to the day before the sorry spectacle of the Senate Judiciary Committee's knife fight over confirmation of Judge Kavanaugh, we saw Congress at its best. House Majority Whip Steve Scalise returned to work following the shooting at a baseball practice which nearly killed him. He was welcomed back with sincere affection by Democrats and Republicans alike.
Get our free weekly newsletter
Sadly, it was a fleeting moment. But like any number of such moments before it, Americans were reminded, if only briefly, that our differences do not make us enemies. Indeed, when US Ambassador to the UN Nikki Haley tells us, "Our political opponents are not evil, they're just our opponents," it should merely be an obvious reminder, not a noteworthy political statement.
Wednesday's events should remind us, yet again, we are still fellow citizens, bound together by a shared heritage, core values and a common destiny.