(CNN) —
Get '5 Things' in your inbox
Headed to Amsterdam? Prepare to pay up. The Dutch capital will soon have the highest tourist tax in Europe.
Here's what else you need to know to Get Up to Speed and Out the Door. (You can also get "5 Things You Need to Know Today" delivered to your inbox daily. Sign up here.)
1. Election 2020
Turkish President Recep Tayyip Erdogan forcefully rejected Saudi Arabia's claim that journalist Jamal Khashoggi was killed in a fistfight at the Saudi consulate in Istanbul. Erdogan said it was a pre-planned killing. "To try and hide such a ferocious murder is against the conscience of humanity," Erdogan told the Turkish Parliament in a speech that was still going on as we dropped this newsletter in your inbox. Erdogan gave a timeline of what Turkish officials think happened the day Khashoggi died, and he offered condolences to the slain journalist's family. Click here for live updates on Erdogan's speech. Meantime, surveillance footage obtained by CNN shows a Saudi operative wearing Khashoggi's clothes in the hours after his murder.
2. Coronavirus 
For the first time, President Trump called himself a "nationalist" during a rally in Texas last night for Sen. Ted Cruz, fully embracing the label that's defined his populist rhetoric and protectionist policies. The President also escalated his attacks on the migrant caravan making its way through Mexico. He claimed, without a shred of evidence, that MS-13 gang members and "unknown Middle Easterners" were among those in the caravan. Trump basically insinuated that terrorists have infiltrated the group, though CNN crews have observed mostly mothers and children, and a senior counterterrorism official refutes the President's claim.
In what is essentially his closing argument for the midterms, the President is engaged in a fact-free, racially charged diatribe the likes of which we've never seen, says CNN's Stephen Collinson. But here's the most shocking part: It may work. In some polls, Trump's approval rating has reached all-time highs, giving the GOP hope the much-predicted "blue wave" will turn into a washout.
3. UK Economy 
President Trump and the GOP may have failed so far to repeal Obamacare, but they've taken another step to weaken it. The Trump administration will now let states apply for waivers to create alternatives to the Affordable Care Act. States could use the waivers to determine who gets financial assistance to pay premiums and to change what types of coverage are prioritized in the individual market. The move will retain protections for those with pre-existing conditions, a top official said. Health policy experts blasted the change, saying it would leave poor, older or sicker residents with higher costs and fewer choices while favoring the young and healthy.
4. Greece elections
Mexico's Pacific coast braces for Hurricane Willa, which likely will slam into the country today as a dangerous Category 3 storm. Willa's maximum sustained winds are about 145 mph, and the storm is expected to pass over the islands of Islas Marias before making landfall on the Mexican mainland. The Mexican states of Jalisco, Nayarit and Sinaloa could be hit with up to 12 inches of rain, possibly spurring landslides and flash flooding. Willa is on track to be one of the strongest hurricanes to ever hit Mexico's Pacific coast. 2018 has seen 10 major hurricanes in the Pacific, including Willa, which ties 1992 for the most major hurricanes in the northeast Pacific in one year. You can track the storm here.
5. Football 
It's time for the Fall Classic, and it just might turn into a classic, since it features two of Major League Baseball's iconic franchises. The Los Angeles Dodgers are in the World Series for the second straight year and looking for their first championship in three decades. The Dodgers will face off against the Boston Red Sox, a franchise that's won three World Series titles since 2004. Bleacher Report's Zachary D. Rymer predicts the Red Sox will win the Series in seven games. Game 1 starts tonight at 8 ET in Boston.
TODAY'S QUOTE
First Amy Schumer said she won't do any Super Bowl ads next year as a sign of support for Colin Kaepernick. Then, she announces she's expecting.
Who you gonna call?
Sacramento, California, is safe from ghouls, thanks to a 5-year-old boy who achieved his dream of becoming a Ghostbuster.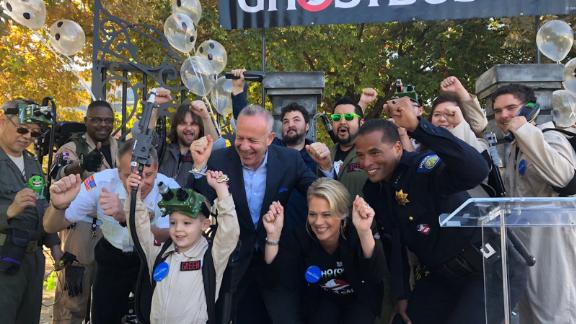 @Chief_Hahn/Twitter
Exhibit closed
The new Bible Museum in DC had to pull five of its Dead Sea Scrolls artifacts because they're fakes.
Perfect place for vogueing
Want to live like the Material Girl? You can in London, where one of the pop icon's former homes is now a luxury vacation rental.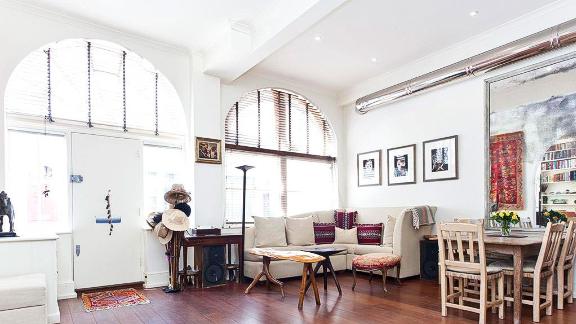 Photos: Photos of former Madonna home vacation rental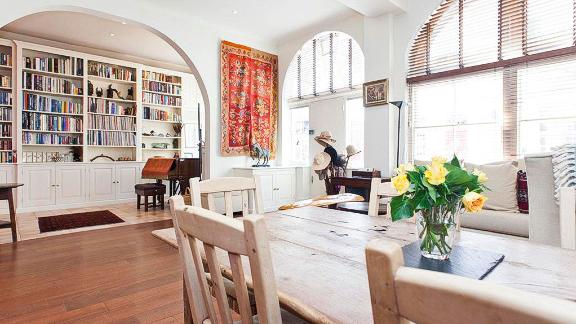 Photos: Photos of former Madonna home vacation rental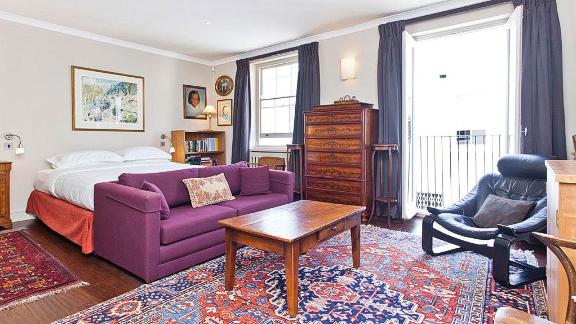 Photos: Photos of former Madonna home vacation rental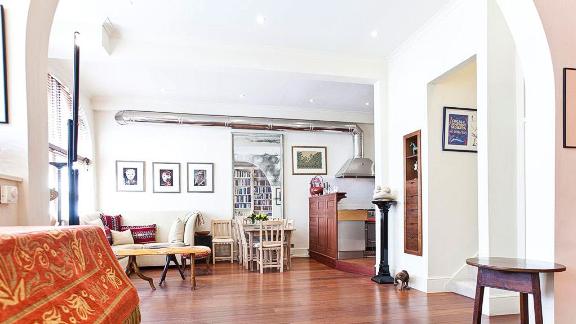 Photos: Photos of former Madonna home vacation rental
Photos: Photos of former Madonna home vacation rental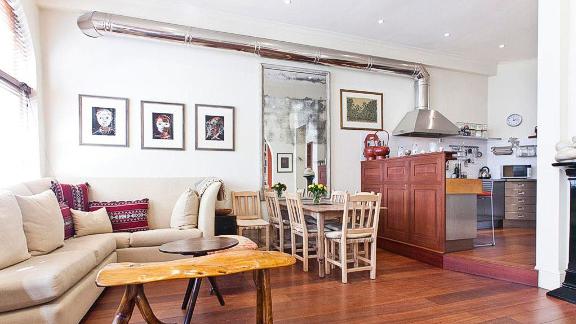 Photos: Photos of former Madonna home vacation rental
TODAY'S BIG READ
The Kitchen Table election: A big part of what propelled Donald Trump to the White House is support from rural America. But now his trade war is testing that loyalty. In this fascinating piece, told in five chapters, CNN talked to more than 50 farmers, producers and agriculture experts to find out whether a once-deep tie has frayed and whether they feel like the President's mantra to "Make America Great Again" is coming at the expense of voters like them. Read all five stories – and watch the videos – here.
TODAY'S NUMBER
20,000
The jackpot in tonight's Mega Millions drawing. If you're going to play with your workmates, here are the do's and don'ts of office lottery pools.
AND FINALLY