Editor's Note: Paul Callan is a CNN legal analyst, a former New York homicide prosecutor and of counsel to the New York law firm of Edelman & Edelman PC, focusing on wrongful conviction and civil rights cases. Follow him on Twitter @paulcallan. The opinions expressed in this commentary are his own. View more opinion on CNN.
(CNN) —
Michael Cohen's attorney, Lanny Davis, announced this month that his client had recently registered as a Democrat. But everyone knows what Michael Cohen really is. He is a lawyer – and a rat.
And as a lawyer-rat he is a particularly loathsome member of the order Rodentia. This is because clients confide their most intimate secrets to lawyers thinking they are protected by the attorney-client privilege. When their trusted lawyer reveals his true identity as a member of the rat family who has peddled their secrets to save his own rodent skin, like Cohen did to President Donald Trump, their sense of betrayal is grave to say the least. Such conduct will soon cause the rat to discover he now has only two categories of friends – exterminators and prosecutors. In both cases their affection for the hated rodent may be warranted.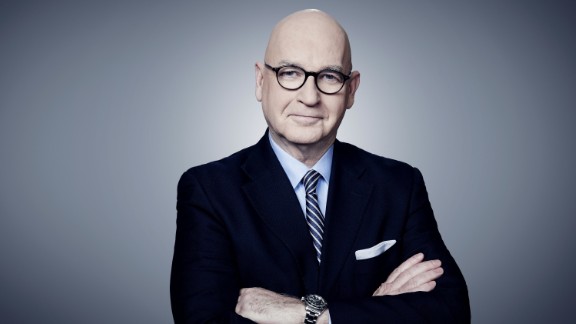 CNN
Prosecutors sometimes achieve courtroom success by relying on the testimony of rats. Special counsel Robert Mueller is always seeking their cooperation and offering them tasty "cooperation deals" for their information and testimony. Cohen has been scurrying between Mueller's office and the offices of New York state and federal prosecutors in compliance with a plea deal recently negotiated by New York federal prosecutors. Cohen, in an unusual display of sound judgment, has wisely elected to team up with the prosecutors rather than the exterminators.
He hopes to achieve not only a more lenient sentence but also some element of redemption by assisting federal prosecutors and acting as a "whistleblower" of sorts. While turncoats often spend less time in jail, they rarely get their reputations back, regardless of the value of their information. "Sammy the Bull" is still viewed as a mobster, and Cohen lacks the gravitas of John Dean, the former Nixon White House counsel who cooperated with prosecutors in the Watergate scandal and became the poster child of turncoat redemption.
As a rat, Cohen executed an unorthodox move. He announced, through his attorney, his decision to affiliate with the Democratic Party. We rarely associate rats with exercising the constitutional right to affiliate with a political party and vote because some are felons who are prohibited by law from voting.
In fact, Democrats, without even thinking about Cohen or any other soon-to-be Republican convicted felons, are pressing nationwide for laws restoring voting rights to some convicted felons. Since Cohen has yet to be sentenced, he is, at least technically, not yet a convicted felon. But he is officially a registered Democrat.
In truth, the Republicans and Democrats may differ on a lot of things, but like most people, they too hate rats and "bagmen."
The Republicans, though, must have had a good laugh Friday as Cohen proffered political advice to fellow Democrats on CNN.
Cohen said, "Listen, here's my recommendation. Grab your family, grab your friends, grab your neighbors, and get to the poll, because if not, you are going to have another two or another six years of this craziness. … So make sure you vote. All right?"
The only way that Trump's "craziness" can truly be eliminated through the election of more Democrats to Congress is if they vote to impeach the President. One interpretation of Cohen's remarks, therefore, is as a recommendation of impeachment in his new role as political adviser to his fellow Democrats.
Unfortunately, just like much of Cohen's legal advice, this political advice is deeply flawed. If sufficient Democrats are elected to impeach Trump, the whole impeachment process will prolong rather than shorten the "craziness." The impeachment of the President would then be followed by a circus trial in the Senate. A conviction there would require the assent of two-thirds of the elected senators.
Even if, through some miracle, the Democrats achieve a senatorial majority in the November midterms, no reliable political analysts are predicting they will achieve the two-thirds majority required for a Trump conviction on impeachment charges. There may be a lot of good reasons to elect Democrats to Congress, but doing so to impeach Trump and eliminate the "craziness" is not one of them.
Cohen is demonstrating why prosecutors really hate being put in a position where they must rely on the testimony of a "rat." Prosecutors often tell jurors that the rats, turncoats and informants who are testifying for a "deal" are necessary to protect society and bring the bad guys, especially those wealthy "white collar criminals," to justice.
What prosecutors rarely tell jurors is that sometimes such testimony is counterproductive, resulting in an acquittal for the bad guy on trial and freedom for the immunized rat who escapes a just punishment for his own despicable acts.
In the end, if a prosecutor makes a deal with a rat to get a rat, it should be only for desperately needed evidence not obtainable from other sources. Sometimes it is in the interest of society that this be done. It is highly unlikely that Cohen's case meets the societal interest test.
Get our free weekly newsletter
Cohen's computers and relevant emails have already been seized pursuant to a search warrant. The information was pre-screened by a highly respected former federal judge, Barbara Jones, who served as a court-appointed special master. It was then copiously examined by top federal prosecutors from the Southern District of New York upon referral from Mueller. Under the circumstances, it is highly unlikely that Cohen is serving up anything new and unobtainable elsewhere that would induce Mueller to make a deal with him.
Poor Cohen. What could be worse than auditioning for the position of "rat" and being rejected for the part? At least he is now a registered Democrat, and who knows what the future holds? Stormy Daniels may need a new lawyer when Michael Avenatti hits the campaign trail.