(CNN) —
About half a million voters in Trentino-South Tyrol, Italy's northernmost region, head to the polls Sunday to elect a new regional parliament, and two local authorities.
The elections in the autonomous Alpine region will be a significant test for the European Union's (EU) ideals of integration.
The challenge is twofold. One, there's the advance of anti-immigrant, anti-EU populists in government in Rome. Two, there's an offer from Austria's right and far-right coalition government – to give South Tyrol's majority German-speaking citizens Austrian passports.
One of the region's best-known personalities is Reinhold Messner, the first man to climb Mount Everest alone in 1980.
He thinks the idea that Austria would give passports to the province's German and Ladin speakers is "ridiculous."
"Most people don't care. It is a cheap thing to divide people, for no other reason than do to just that," he told CNN over the telephone.
The region is made up of two provinces: Trentino and Alto Adige/Südtirol, or South Tyrol, as it is usually known in English.
The regional parliament has been controlled for decades by a center-left coalition of regional nationalists, Christian Democrats and socialists.
Traditionally a poor rural area, today it is among the wealthiest and most developed in both Italy and across Europe.
Now, Italy's xenophobic League party, a minor partner in the national government, is threatening to upset the cart in this agricultural area famous for its apples and wine.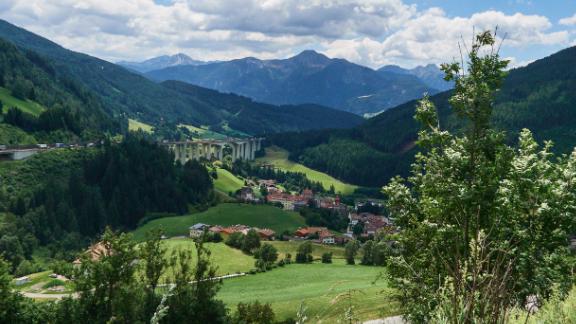 EyesWideOpen/Getty Images
South Tyrol was part of the Austro-Hungarian empire, then became part of Italy in 1926. It was occupied by Nazi Germany, then enjoyed a long period of self-rule.
But across just a mountain or two, Austria's ruling coalition surprised everyone and upset Rome following last year's elections when it offered Austrian citizenship to South Tyroleans, but only those who speak German, or the native Liden dialect. The government in Vienna includes the far-right Freedom Party.
This riled politicians in Rome. Last month Italian Foreign Minister Enzo Moavero Milanesi canceled a meeting with his Austrian counterpart over the issue.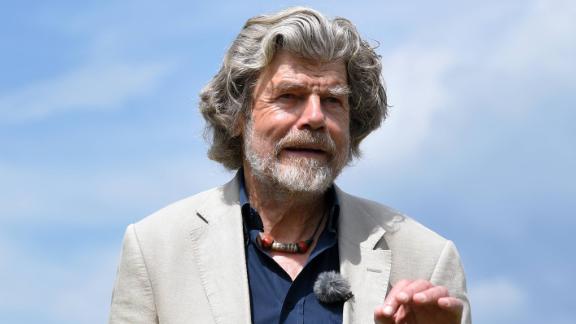 Imago via ZUMA Press
"After the war it was the poorest place in Italy, now we are the richest because we work hard, we stick to the rules and we care about our autonomy," said Messner.
"I really hope no one from Rome, Berlin or Vienna is coming to disturb our peace," he added.
Perhaps a bigger issue is concern over immigration. The region, which includes the cities of Bolzano and Trentino, is a popular destination for migrants and refugees, as well as a stop-off for those seeking to enter Austria and Germany.
Over the past couple of weeks Italy's hard-right Interior Minister Matteo Salvini has been canvassing there, including on Friday when campaigning ended.
"You can't give away passports without our consent," he said recently. "A dual passport is out of the question."
It seems the Alpine mountain range is coming between the love affair of the League in Italy with the far-right Freedom Party in Austria.
Related: Austrian elections should terrify Europeans
With the rise of Italian fascism under dictator Benito Mussolini before World War II, a process of "Italianization" took place with positive polices put in place to encourage Italians from elsewhere to move to the region.
After the war, many of the native German speakers supported reunification with Austria – and some even went as far as to commit acts of terrorism with a series of bomb attacks.
Although the Austrian government has failed to yet come up with a concrete scheme, the fear is old wounds could be reopened.
Nicole Windegger, 26 has a German mother-tongue father and an Italian-speaking mother.
"My father would get an Austrian passport, and I would, but not my mother," she told CNN. "I would prefer to keep things as they are."
The ideal of full independence is inscribed in the statutes of the ruling South Tyrolean People's Party, but its leading candidate, Arno Kompatscher, told AFP that most people are happy with the status quo.
"According to polls by all parties, the top campaign issue is immigration. Dual citizenship comes very low down," he said.
Sven Knoll, a candidate for the more stridently pro-independence Sued-Tiroler Freiheit (South Tyrolean Freedom) party, told the news agency, "there is already a political majority for dual citizenship, across party lines."
An advance by Salvini in the South Tyrol could also cause alarm in Rome, according to the Italian IlSole24 newspaper, where the populist Five Star Movement of the deputy prime minister Luigi Di Maio is being squeezed by the League leader.