(CNN) —
Thousands of Central American migrants fleeing poverty and violence packed a bridge connecting Guatemala and Mexico in sweltering heat Saturday as part of a politically charged, US-bound caravan.
At least one migrant, from Honduras, was killed after falling from a vehicle, Honduran President Juan Orlando Hernandez told reporters after meeting with his Guatemalan counterpart.
"What we have seen in recent days is without precedent," he said.
At one point Saturday, several dozen migrants on the desperate trek north sang the Honduran national anthem on the edge of the muddy Suchiate River between Tecun Uman, Guatemala, and Ciudad Hidalgo, Mexico.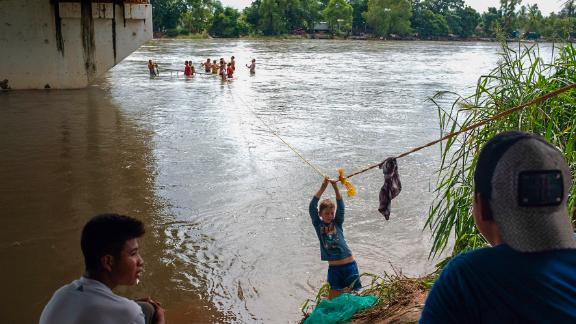 Evelio Contreras/CNN
Others, including a middle-aged woman and her three children, lowered themselves from the bridge on a ladder and climbed onto a makeshift raft that delivered them to Mexico as federal police officers watched nearby.
Exhausted migrants waded across the Suchiate, holding their belongings above the chest-high waters. Rafts ferried others to Mexico.
A group of men helping the migrants across the river chanted "Si se puede" in Spanish, or "Yes you can." Occasionally, young men jumped from the bridge into the river as onlookers cheered.
Once in Mexico, the migrants rested at a nearby warehouse that turned into a shelter, where they received food, water and medical care.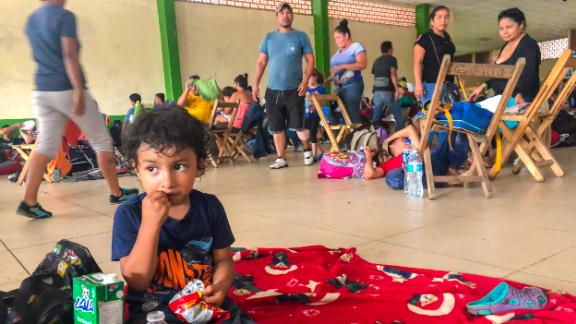 Evelio Contreras/CNN
Their journey continued one day after defiant caravan members rushed past border gates only to be stopped by rows of Mexican riot police who dispersed tear gas and smoke canisters into the crowds.
The slow procession north has led President Donald Trump to threaten to cut aid to Central American nations and to send troops to the US border if Mexico fails to stop the surge.
After US Secretary of State Mike Pompeo and top officials met in the Mexican capital the night before, State Department spokeswoman Heather Nauert said Saturday that Mexico was "fully engaged in finding a solution that encourages safe, secure and orderly migration."
At a rally in Elko, Nevada, Trump attacked Democrats, suggesting they want more caravans. He called the migrant situation "sad from both sides."
On the border between Mexico and Guatemala, members of the caravan seemed undeterred by rhetoric from Washington.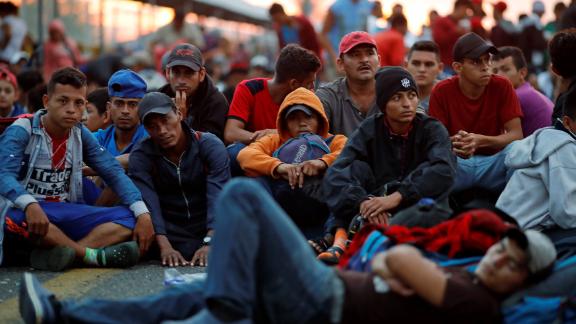 Ueslei Marcelino/REUTERS
"Our message is we're not criminals," Honduran migrant Orlean Herrera said. "We're coming over here because we need a better life. That's why we're here."
Another man shouted, "Donald Trump is the anti-Christ."
By Saturday morning, the bridge was teeming with men, women, teenagers and children. Some fainted from the heat.
Mexican authorities starting Friday were allowing a trickle of migrants, starting with women and children, to pass through gates near the bridge to Tapachula, where they boarded buses for refugee camps.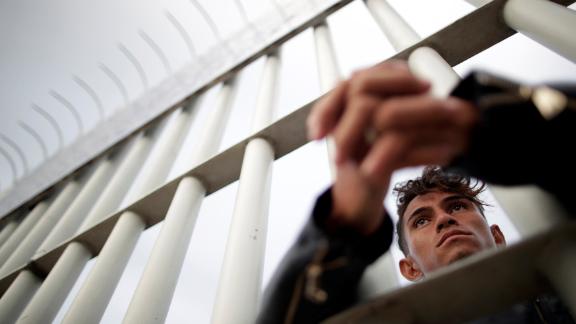 Ueslei Marcelino/REUTERS
Others, chanting and cheering, pushed through or climbed over a steel gate Friday until riot police repelled them with tear gas and smoke canisters. Video showed coughing and weeping migrants collapsed on the bridge. Several police and an undetermined number of migrants were injured.
It was unclear how many migrants would cross the border and how long that process would take. Mexican authorities have said they'd allow migrants to enter the country if they have valid visas or meet other requirements.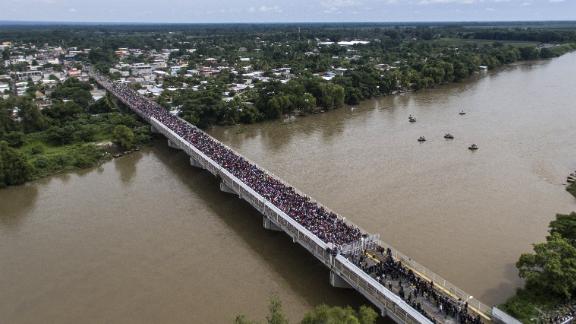 Pedro Pardo/Getty Images
The caravan formed last Saturday in San Pedro Sula, Honduras, and arrived Monday in Guatemala. Migrants told CNN en Español they were bound for the United States, seeking work and fleeing political corruption and violence.
Leaders throughout the region have publicly urged them for days to turn back.
Hernandez, the Honduran President, said more than 550 Honduran nationals were being bused back to Honduras, and would be offered jobs and other aid upon their arrival.
Pompeo: 'This is an organized effort'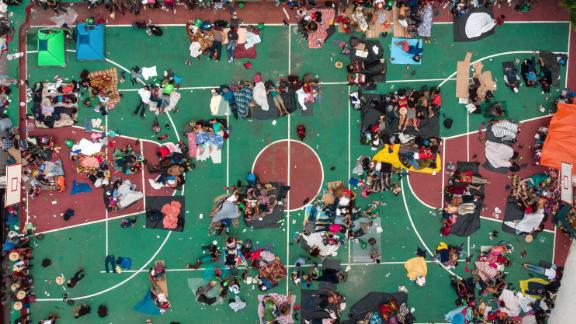 Photos: The caravan's journey, in photos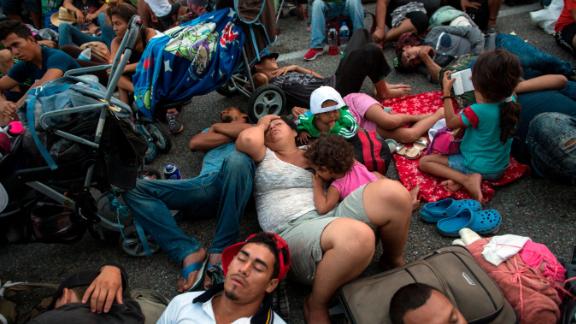 Photos: The caravan's journey, in photos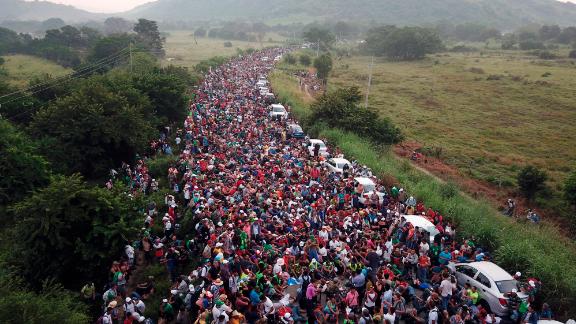 Photos: The caravan's journey, in photos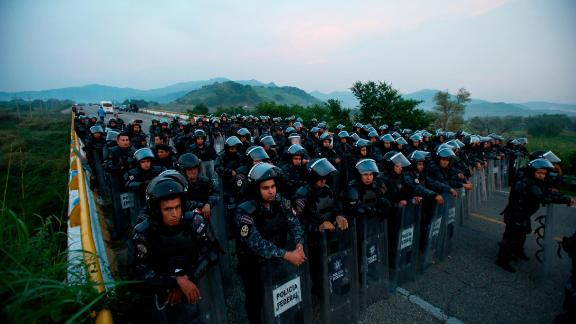 Photos: The caravan's journey, in photos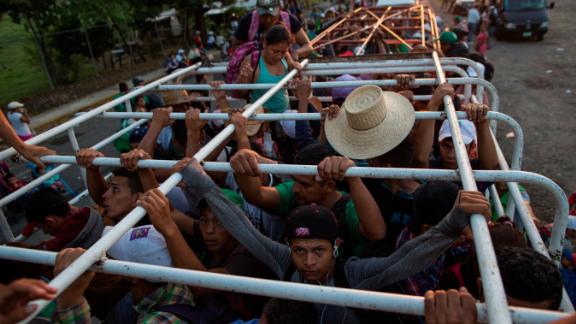 Photos: The caravan's journey, in photos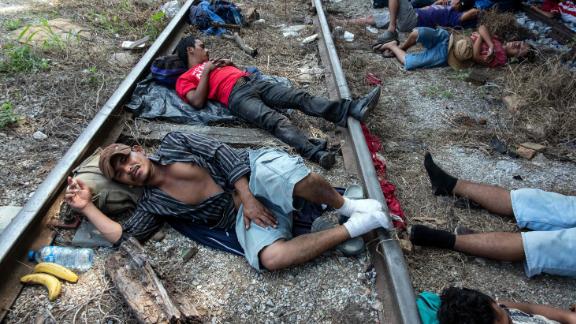 Photos: The caravan's journey, in photos
Photos: The caravan's journey, in photos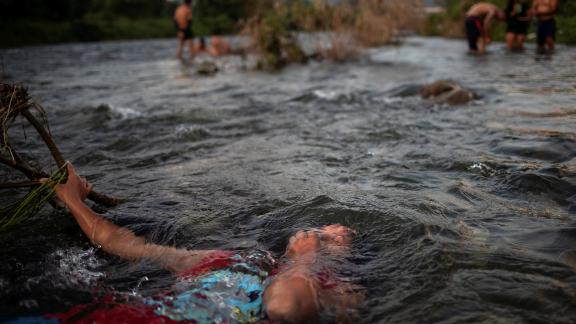 Photos: The caravan's journey, in photos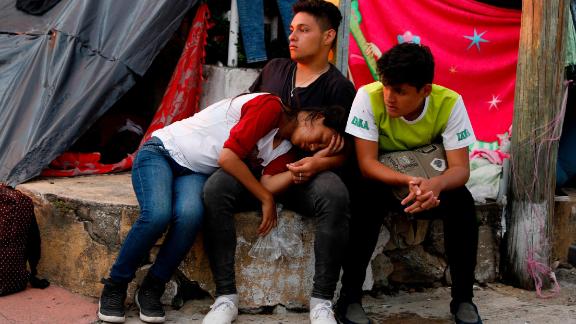 Photos: The caravan's journey, in photos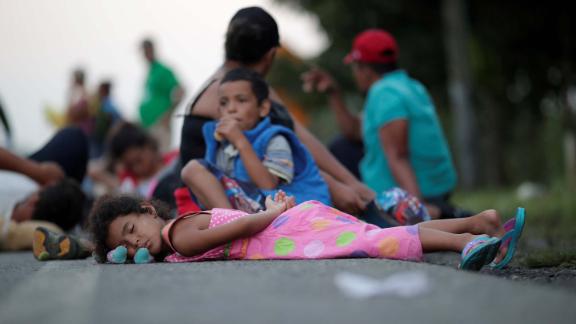 Photos: The caravan's journey, in photos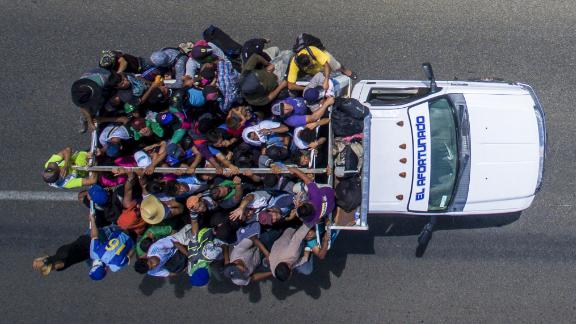 Photos: The caravan's journey, in photos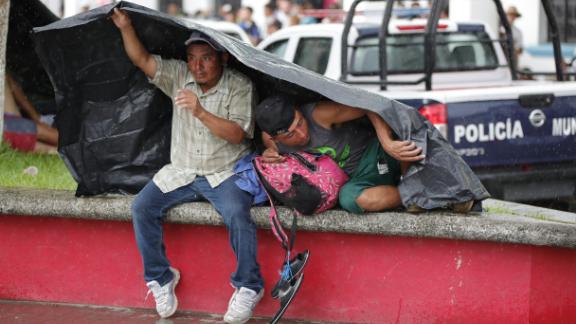 Photos: The caravan's journey, in photos