Editor's Note: Cristina Lopez-Gottardi is an assistant professor and research director for public and policy programs at the University of Virginia's Miller Center. The views expressed here are solely hers. View more opinion articles on CNN.
Hispanics have become a powerful force in American politics, and yet in recent days there has been growing concern that they might not turn out for the November midterms now just weeks away. But earning their vote may be more straightforward than imagined. Targeted policy solutions focused on education and bread-and-butter issues, in combination with voter mobilization efforts and a nuanced approach to diversity, can pave the way for either major party to gain favor with this increasingly powerful demographic.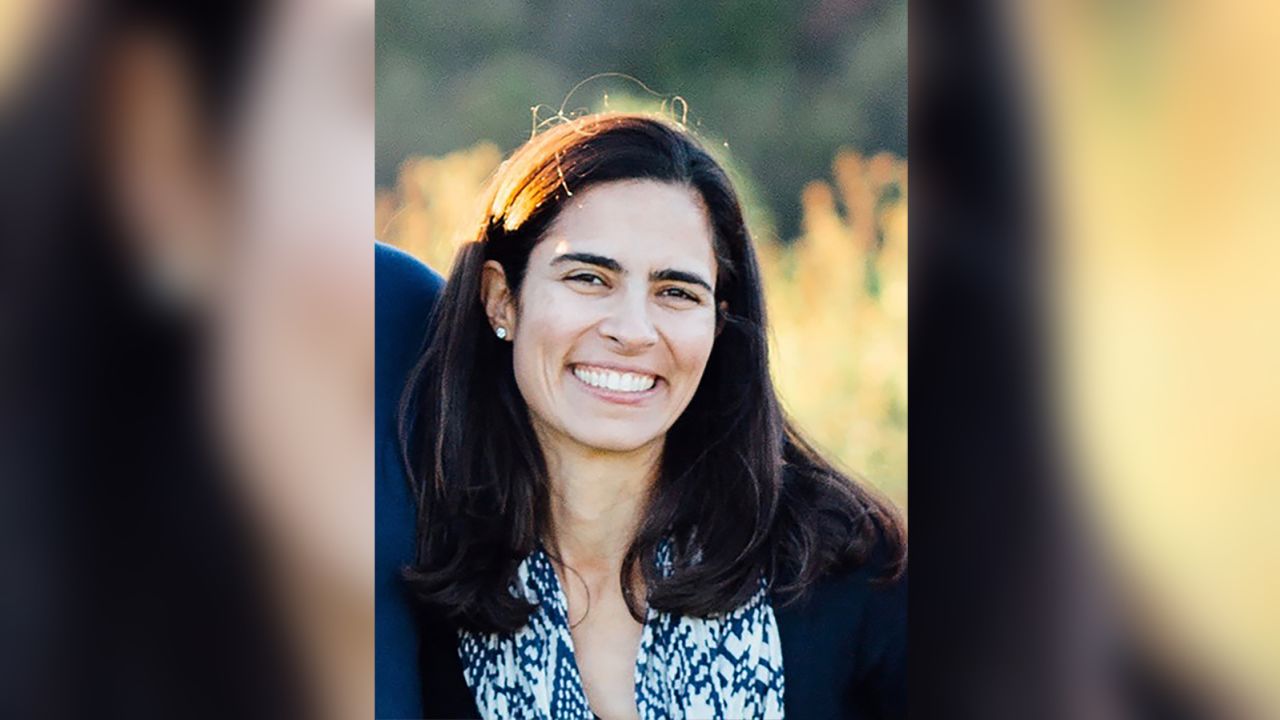 In advance of the 2016 presidential campaign, both political parties announced efforts to court the growing US Hispanic population. The Republican Pparty in particular – with its 2013 "Growth and Opportunity Project" – called for a meaningful focus on minorities and even advocated for comprehensive immigration reform. And yet President Trump pursued a very different strategy, ignoring the report's advice, still garnering 28% of the Hispanic vote – despite his offensive tirades against them. Though Trump's rate is much lower than George W. Bush's 44% Hispanic support in 2004, it was roughly on par with Mitt Romney's 27%.
It's hard to imagine the GOP won't feel a significant Hispanic backlash in the midterms given President Trump's controversial border policies. The Democratic primary win in New York's 14th Congressional District by Latina Alexandria Ocasio-Cortez may be a further sign of both the growing influence of Hispanics in mainstream politics and of their popularity with the left, but that doesn't tell the whole story of what we can expect come November 6.
Here are five other important factors to consider.
Education is the most important issue to Hispanic voters.
In a Pew poll taken just before the 2016 presidential election, a resounding 83% of Hispanic respondents ranked education as the most significant campaign issue. Viewed as a prerequisite on the road to America's middle class, education has long been a high priority for Hispanic families eager to improve their financial well-being.
In the last several years, this commitment to education has paid off. According to data from Pew, the Hispanic high school dropout rate has declined dramatically: from 34% in 1996 to just 10% a decade later. And in the 17 years between 1999 and 2016, there was also a 15% increase in the college enrollment rate among Hispanic high school students.
But it's not all positive news. Hispanics still lag in a number of areas. Children of recent immigrants often enter public schools under-resourced, with a limited understanding of the American school system, and some communities remain ill-equipped to deal with the resulting challenges.
Hispanics also have a greater tendency to enroll in two-year community colleges, rather than four-year programs. This has lasting effects on the quality of their jobs and salaries. They also have the lowest graduate school enrollment rate – 1.9% – of all ethnic groups. Both parties would be wise to focus on policy solutions that address these education gaps.
"It's the economy, stupid": The American economy is also of vital concern to Latinos.
Like most Americans, most Hispanics view pocketbook issues as paramount. After all, many are first- and second-generation voters with fresh memories of leaving their home countries to escape financial and sometimes physical insecurity. In the same 2016 Pew poll, the economy was a "very important" issue for 80% of Hispanic respondents.
And currently, they are enjoying a period of unprecedented economic success. According to data from the Bureau of Labor Statistics, Hispanic unemployment is at its lowest rate ever at 4.5%, compared to 3.7% nationwide. A recent study by Raj Chetty and Nathaniel Hendren in coordination with the US Census, found that 45% of Hispanics who grew up in the lowest economic bracket rose to middle class or higher over time. Together, these studies represent positive news that may favor Republicans in November.
The US Hispanic population is 58 million strong and increasingly diverse.
Though at 63%, Mexican-Americans comprise the majority by far of the US Hispanic population, the group as a whole is becoming increasingly diverse. This could have a lasting impact on voting trends for both parties.
Trailing Mexicans, the next three largest groups are Puerto Ricans at over 5 million, followed by Cuban-Americans and Salvadorans, whose respective populations stand at roughly 2.1 million. After that, three other Hispanic cohorts have populations that exceed 1 million, including Dominicans, Guatemalans and Colombians.
This growing diversity will make it harder to predict future Hispanic voting patterns. While they share some common cultural traits, Hispanics are not a unified and monolithic voting bloc and both parties should be careful not to make assumptions. Puerto Ricans, for example, largely lean Democrat – and in 2016 Hillary Clinton won 72% of their vote – while Cuban-Americans have tended to vote for the GOP.
There can also be regional, as well as urban/rural distinctions among Hispanic voters. The majority of US Hispanics reside in California, Texas and Florida, and each of these regions represents its own unique context and set of challenges. In 2016, Northwestern University professor Geraldo Cadava found: "The election of 2016 revealed an urban/rural divide that was as strong as the white/Hispanic divide." These differences will likely be a factor in November as well – and warrant a more nuanced understanding of the specific challenges facing specific Hispanic communities than either party currently has.
Immigration may not be as important to Hispanic voters as one might think.
Surprisingly, immigration did not rank as a top issue for Hispanic voters in the Pew poll in 2016, but was deemed "very important" by roughly 70% of respondents.
That survey, though, is two years old, and it's hard to imagine Hispanics won't voice a shift on the immigration debate now. The Trump administration's immigration policy involving family separations has led to some Hispanic mobilization on the left. But how pivotal an issue this will be on Election Day remains an open question for both parties. Given the significance Hispanics place on economic security, it's not unreasonable to imagine their disaffection with Trump may be somewhat tempered by the low unemployment rate and overall strength of the American economy.
None of this might matter because Hispanic voter turnout is notoriously low.
Latinos tend to vote in significantly smaller numbers than the national average. In 2016 it was just 47%, well below African-Americans' 59% and non-Hispanic whites' 65%. Moreover, across demographics voter turnout tends to be lower — roughly 40% — during midterms versus presidential elections.
This trend presents an opportunity for both parties to focus on voter mobilization. Hispanic millennials represent roughly half the US Hispanic population and would be a wise target. Running Spanish language ads could also be effective, an approach supported by a Latino Decisions study.
Activism among Democrats has been high since the presidential election, and this year it appeared to fuel stronger primary participation rates. But turnout in some Republican primaries was also unusually strong.
Get our free weekly newsletter
Sign up for CNN Opinion's newsletter.
With Hispanics poised to represent nearly 30% of the population by 2060, Republicans and Democrats alike would be wise to target their messaging to the specific concerns and challenges facing Hispanics in America today.