Editor's Note: Were you affected by Hurricane Michael? Text, iMessage or WhatsApp your videos, photos and stories to CNN when it's safe: 347-322-0415
Mexico Beach, Florida
CNN
—
Joe Bush says he's lived 19 years in Mexico Beach, Florida, and loves it. But on Monday, after surveying the damage inflicted by Hurricane Michael, he's decided to move away.
He's ridden out previous storms but evacuated when he heard Michael was a Category 4 storm. He came back to find his house, furniture and vehicles were heavily damaged by water.
"I couldn't get nothing for this land now," he said. "People gonna be scared to death to come down here to buy and invest money. So we're just going to leave it. Hold onto the land and I have a 10-year-old grandson and hopefully when he gets 50 he can retire down here."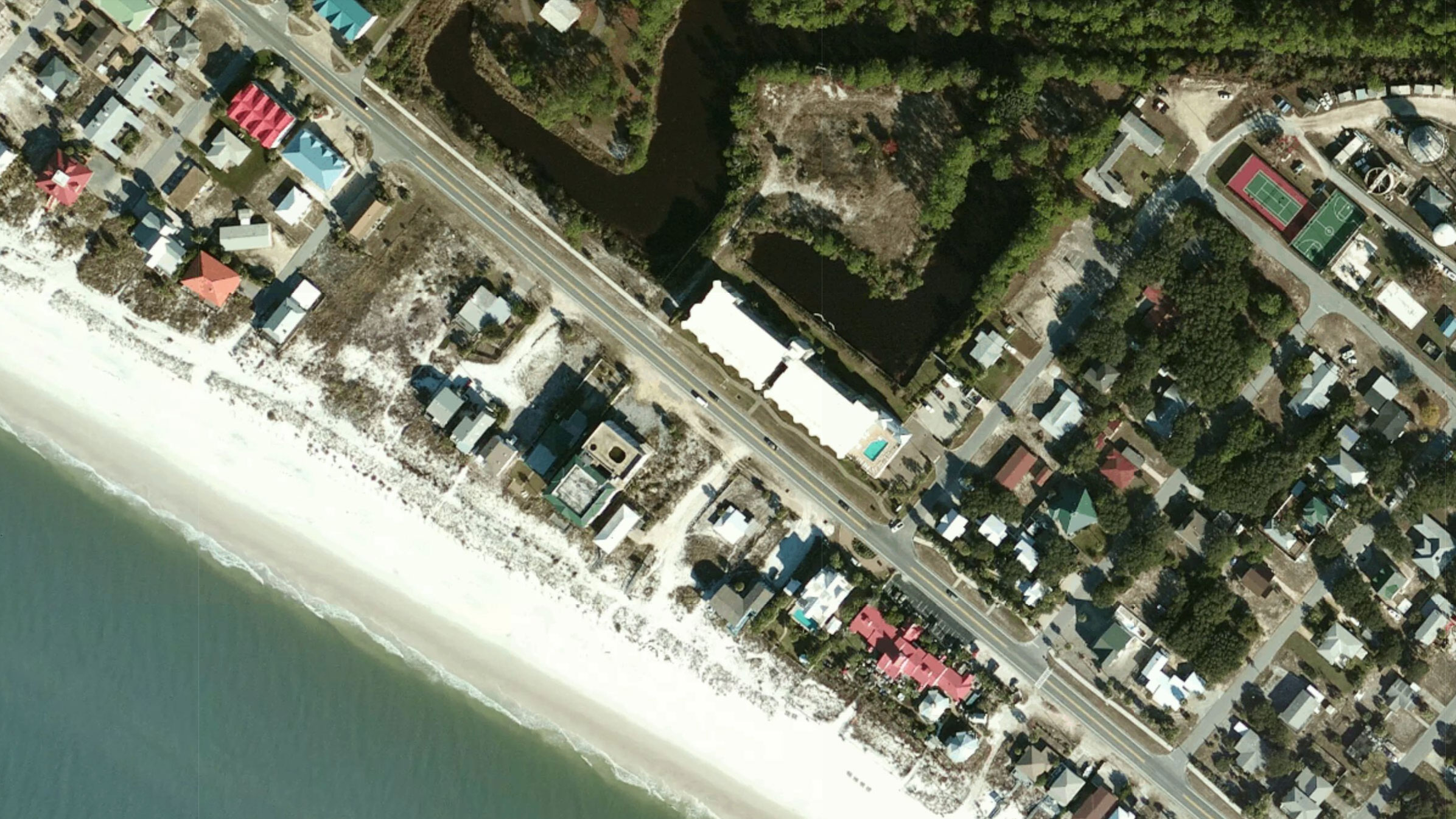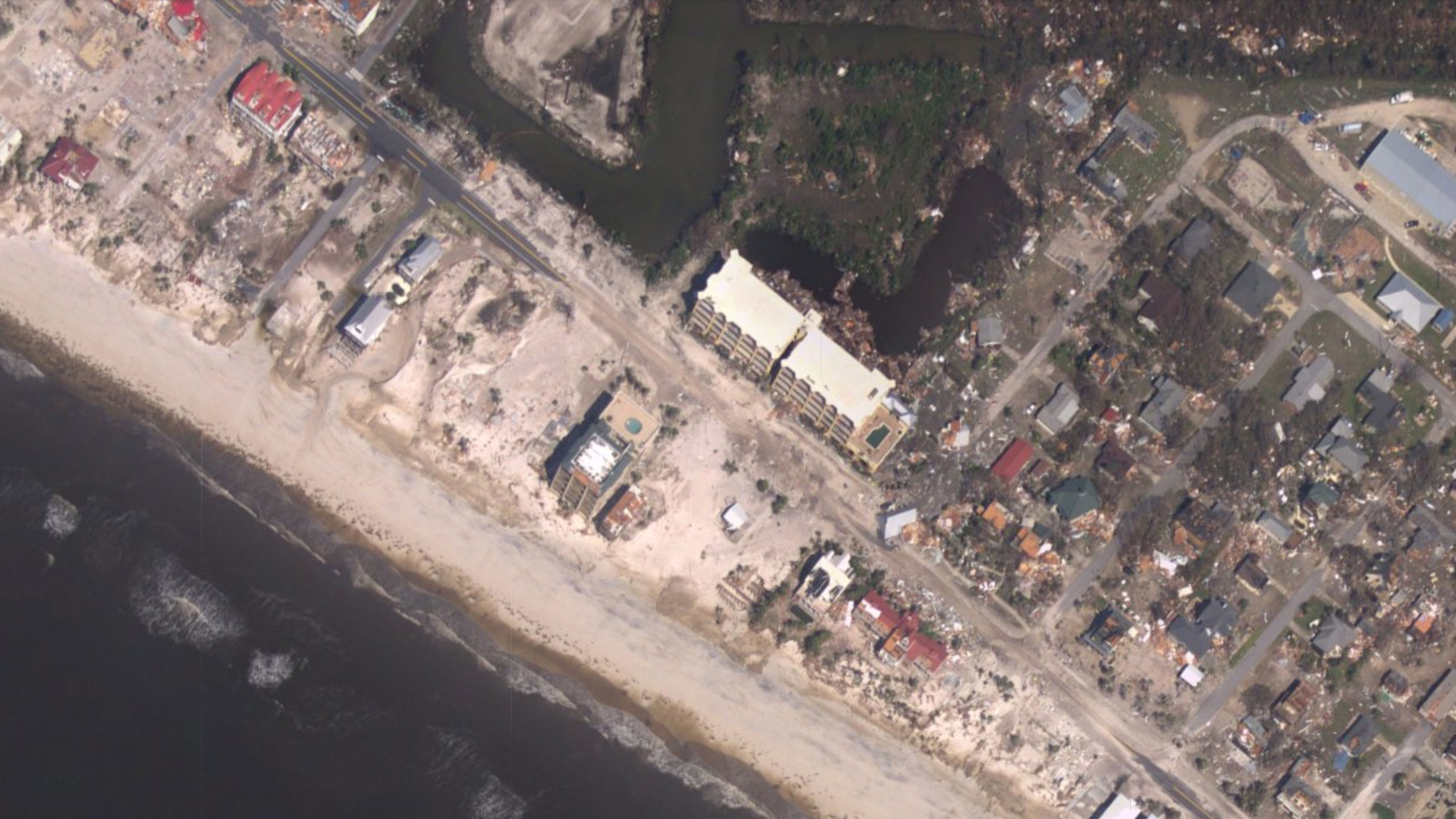 Mexico Beach took the hardest punch from Michael when the storm made landfall five days ago. Besides the widespread destruction, town police say two people were killed there, including one body found Monday.
That brings the death toll from the storm to 19 people in four states.
One piece of good news emerged Monday when Mexico Beach Police Chief Anthony Kelly said the number of unaccounted people in the town was down to three. Earlier, authorities said they could not account for 30 to 35 people in the town on the Gulf Coast. Crews have spent days sifting through heavy rubble looking for them.
It's unknown how many people are missing overall because of Michael.
Residents will be allowed to return to Mexico Beach Wednesday if they have proof of residence or photo identification, according to the city's official Facebook page. An evening curfew will remain in place until further notice. Property owners and insurance adjusters will also be allowed into the city.
City Manager Tanya Castor had earlier said residents would be allowed back in Tuesday. She told CNN's Martin Savidge that officials hope to have electricity up and running on the east side of town in weeks, rather than months.
Randy June is one resident who plans to move back. On Monday, he stared at his flattened neighborhood, dazed as his belongings lay strewn across a canal. But while his house is destroyed, this Florida Panhandle town is still home.
"We ain't going nowhere. We're going to rebuild somehow. I just don't know how yet," he said.
Widespread devastation
Beyond the ruins of this once-idyllic beach town, thousands of other Floridians must start a new life marked by grief, desperation and uncertainty.
More than 230,000 were still without power Monday morning, unable to fend off the stifling heat. Drivers are lining up for hours to get fuel. And residents in the hardest-hit areas are relying on airdropped food and water to survive.
On Monday, President Donald Trump visited some of the devastated cities in Florida and Georgia.
Over the weekend, he made a disaster declaration for six Georgia counties. That followed his previous declaration of a major disaster in nine Florida counties.
HECTOR RETAMAL/AFP/AFP/Getty Images
These declarations give affected residents and businesses access to federal aid and funding.
FEMA has 14 teams in Florida to help people register for disaster assistance. It also has 17 distribution points throughout Florida and Georgia where people can get food and water.
'Nobody was in tears about being hungry'
Chad Frazier has plenty of reasons to be devastated. His business was wiped out by the hurricane. His son's middle school in Panama City was also annihilated.
But Frazier is too thankful to be upset. Immediately after the hurricane, strangers came from out of town to provide food and water. They even beat FEMA to the scene, Frazier said.
"The people who came, that was the biggest blessing to us," he said. "I didn't see nobody in panic mode. Nobody was in tears about being hungry."
As he stood in front of a mountain of debris, Frazier said he's coping well thanks to the outpouring of generosity.
"My shop is down, (but) I'm not in bad spirits," he said. "This just made my faith grow."
Arthur Phillips said his house in Panama City was not badly damaged, partly thanks to hurricane windows, but the rest of the city is "like a war zone."
"It's really really bad," he said. "Everybody's come together to help. There's a lot of Red Cross. Everybody's coming out to help."
Businesses have donated at least $425,000 to Hurricane Michael relief efforts, according to a release from Gov. Rick Scott's office.
The release says Wells Fargo donated $250,000, Aetna donated $100,000, Duke Energy donated $50,000 and Uber donated $25,000 to the Florida Disaster Fund.
Across town, a Panama City Waffle House was so damaged that only the "s" remained on its iconic sign. While Waffle Houses are known for staying open during natural disasters, this restaurant took a beating.
But that didn't stop employees from feeding neighbors on Monday.
"We are giving out free food curbside at 2217 Thomas Drive," the restaurant chain tweeted."Come on by until 6 pm!"
Residents could still be trapped
Hundreds of people from across the country have called local officials, desperate for any news about their loved ones.
But rescue attempts have been arduous because of widespread debris and buckled roads that make transportation difficult.
Photos: In pictures: Hurricane Michael's trail of destruction
Photos: In pictures: Hurricane Michael's trail of destruction
Photos: In pictures: Hurricane Michael's trail of destruction
Photos: In pictures: Hurricane Michael's trail of destruction
Photos: In pictures: Hurricane Michael's trail of destruction
Photos: In pictures: Hurricane Michael's trail of destruction
Photos: In pictures: Hurricane Michael's trail of destruction