Correction: A previous version of this article incorrectly stated that Billie's founders are currently not taking a salary.
Georgina Gooley was tired of seeing women get ripped off, especially when it came to personal care products like razors.
It agitated her that women have to pay more for almost the same exact plastic disposable razors that are sold to men in drugstores.
"It's called the 'Pink Tax,'" says Gooley, co-founder of New York-based startup Billie. "There's nothing different or unique about women's razors that should make them more expensive than men's [razors]. But they are."
This price disparity between men's and women's products isn't just limited to razors.
A 2015 study by the New York City Department of Consumer Affairs found that women pay an average of 7% more than men across a number of categories. But personal care products carried the biggest price discrepancies, with an average 13% premium on products marketed to women.
"It's crazy and unfair," says Gooley, a former advertising executive.
So in 2016 she teamed up with Jason Bravman to help level the playing field. Bravman had just graduated with an MBA from the University of Pennsylvania's Wharton School and they both agreed: It was time to disrupt the women's razor market, just as startups Dollar Shave Club and Harry's had done for men.
What they came up with is Billie, an online subscription service that delivers discounted razors and other body care products.
Billie's $9 starter kit includes a razor handle, a magnetic holder that attaches to a shower wall and two five-blade razor cartridges, all of which are shipped free. Customers can indicate whether they want cartridge refills (at $9 for 4 cartridges) delivered every one, two or three months.
Bravman said Billie's prices are much lower than the average retail price of $20 for a comparable women's product in stores, and less than half the price of a comparable men's product.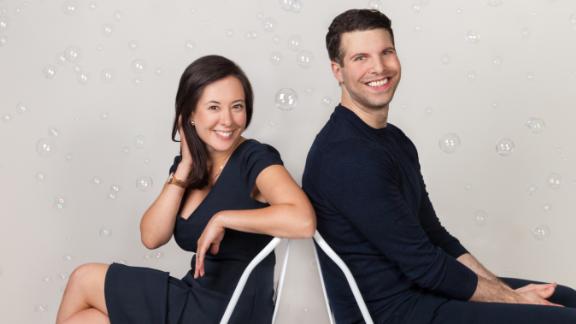 Courtesy Billie
The company also sells Billie-branded products like shaving cream, body wash and body lotion that are free of toxins, parabens and sulfates and are vegan and gluten-free. "We've put a lot of thought into the formulation of our products and their design," says Bravman.
A Superstar Endorsement
Gooley and Bravman invested their own money to get the venture off the ground, although they won't say how much. The two also did not take a salary for well over a year.
But they aren't alone in funding the venture. To date, Billie has raised more than $6 million in seed funding from invest