(CNN) —
On Monday in New York, President Donald Trump dismissed the second allegation of sexual misconduct against Supreme Court nominee Brett Kavanaugh as "totally political."
That's in keeping with what appears to be the White House's pushback against Deborah Ramirez, a former Yale University classmate of Kavanaugh, who has alleged that the Supreme Court nominee exposed himself and put his genitals very close to her during a drunken party in their freshman year. White House counsel Kellyanne Conway said in an interview with CBS on Monday morning that the allegations against Kavanuagh are "starting to feel like a vast left-wing conspiracy."
And Senate Majority Leader Mitch McConnell went off on Democrats Monday afternoon, accusing them of conducting a "shameful, shameful smear campaign."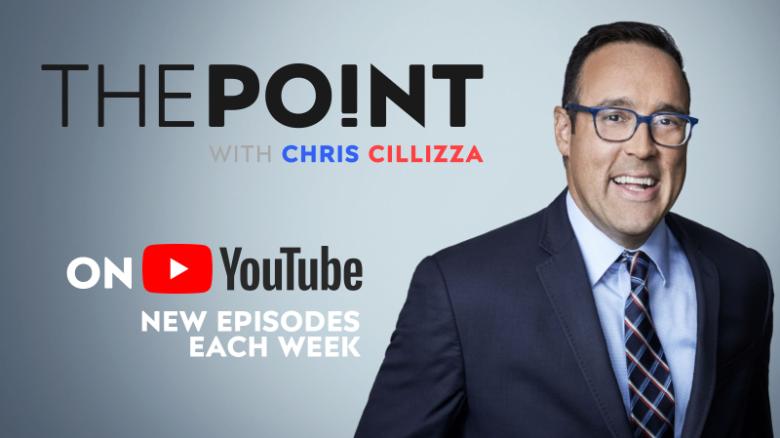 There's an element of truth in the this-is-all-politics attack: The Kavanaugh confirmation fight – and the way the allegations from Ramirez as well as California professor Christine Blasey Ford, who says Kavanaugh assaulted her when they were in high school, have landed – is absolutely and totally political. But the politicization of this hearing happened a long time ago, and Republmicans are at least as culpable for it as are Democrats.
It began with then-Senate Majority Leader Harry Reid changing the Senate rules on confirming judges in 2013. It worsened – badly – when Republicans were unwilling to even consider the nomination of Merrick Garland to fill the seat vacated by deceased Justice Antonin Scalia in February 2016. The changing of Senate rules to end debate to confirm Neil Gorsuch to the Court by a simple majority in 2017 further inflamed things. The deeply riven and partisan environment is the one into which Kavanaugh was nominated. And it has only gotten worse.
There's zero debate that Senate Democrats – particularly those on the Judiciary Committee – bear a massive amount of animosity toward McConnell and the Senate GOP leadership due to the blocking of Garland. You could tell that from the questioning of Kavanaugh in his first round of confirmation hearings earlier this month. Democratic senators from Dianne Feinstein to Pat Leahy to Kamala Harris were pointed in their questions and doubtful about Kavanaugh's answers. And that was well before the country knew the names of Ford or Ramirez.
And, according to the New Yorker, which broke the story on Ramirez's allegations on Sunday night, "the offices of at least four Democratic senators have received information about the allegation, and at least two have begun investigating it." That follows a similar blueprint to the allegations by Ford, which Feinstein was tipped off to by a letter the accuser sent to her office.
At the same time, it's a bit rich for the White House – and Senate Republicans – to claim that Democrats are simply playing politics here, doing anything they can to delay or derail a Kavanaugh vote. We now have two accusations of inappropriate sexual conduct aimed at a nominee for a lifetime appointment to the Supreme Court. Kavanaugh has denied both of the allegations. While you can raise questions – as the President has done in an incredibly inartful manner – about why the women are coming forward more than 30 years after the alleged incidents and with Kavanaugh on the verge of confirmation, it's hard to justify the reaction by Republicans to these charges as anything but political.
Why not ask the FBI to do the sort of basic checking into the allegations leveled by Ford as happened with Anita Hill's claims against Supreme Court nominee Clarence Thomas in 1991? Why not allow outside witnesses – as, again, happened in 1991 – to offer the fullest possible picture of what actually happened in both the Ford and Ramirez instances? Why insist that the hearing with Ford HAD to happen this week – and set all sorts of deadlines aimed at forcing a decision from her in the quickest way possible?
The answer to all of those questions is politics. Senate Republicans and the White House know that their window on confirming Kavanaugh is closing. The 2018 election – now in 43 days – is shaping up to be a rough one for Republicans, with the GOP's House majority deeply imperiled and the Senate majority more in play than anyone thought it might be. Every day of delay in the Kavanaugh vote makes it that much closer to the election, that much more politically perilous for Republicans and that much more likely that they won't be able to get him seated before the 2018 elections are upon us.
If that came to pass, Republicans would have no good options. Trying to confirm Kavanaugh (or some other nominee if Trump pulls Kavanaugh or Kavanaugh drops out) in a lame-duck session of Congress after major Democratic gains at the ballot box would be dicey. And who knows what happens in the 2018 election? The risk of putting off the confirmation vote until the next Congress is seated is simply a massive gamble.
So, yes, there are politics here – on both sides – and as a result of a lot of factors that pre-date Kavanaugh but have been exacerbated by the way the Kavanuagh confirmation fight has played out.