Editor's Note: James A. Gagliano is a CNN law enforcement analyst and a retired FBI supervisory special agent. He is also an adjunct assistant professor at St. John's University in Queens, New York. Follow him on Twitter: @JamesAGagliano. The views expressed in this commentary are his own. View more opinion articles on CNN.
(CNN) —
The woman at the center of the storm surrounding the current Supreme Court nominee isn't who you might think it is.
Her name is Carla F. Bad, and she never attended a 1980s Ivy League college party replete with soused guests and allegations of potentially criminal conduct. But more on that later.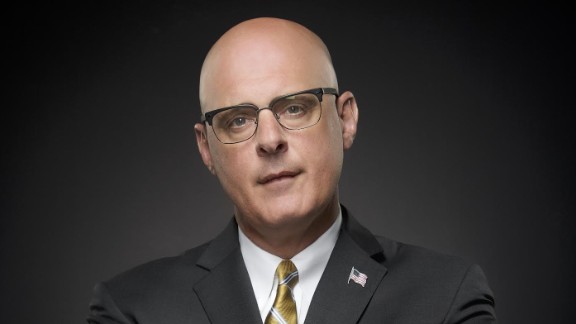 James Ferrara
First, you may have heard that a credible accuser has thrown a monkey wrench into what was once assumed to be a fairly streamlined Supreme Court confirmation hearing for a United States Circuit Judge on the DC Court of Appeals. We're told that the alleged victim, Christine Blasey Ford, is still dealing with the demons from a horrific 36-year-old encounter with a man she says sexually assaulted her. The accused is the aforementioned appeals court judge, Brett M. Kavanaugh, who denies the allegation against him.
Ford's attorneys have demanded an FBI investigation into the allegations. And while the Republican-led Judiciary Committee has so far deemed that unnecessary, it's worth examining what role the FBI could theoretically play in this matter.
The FBI exists to investigate matters involving violations of federal statutes in an unbiased, impartial and nonpartisan manner. It also conducts assigned background investigations of certain federal employees and judicial nominees.
And whether clearing applicants for initial positions within the FBI, or conducting five-year reinvestigations for current employees holding security clearances, the FBI's Security Division makes certain that applicants for special agent positions are suitable for their positions.
I was subject to a number of five-year reinvestigations, including polygraph examinations, in order to maintain my Top Secret security clearance over a 25-year FBI career.
And no less important is the task that many newly-minted special agents are assigned related to judicial nominees. At the FBI Academy in Quantico, Virginia, trainees are immersed in the processes and protocols of a solid and exhaustive background investigation. So, when they arrive in their respective field divisions, they are already familiar with the aforementioned Carla F. Bad.
Who is she? Well, "she" is the readily memorized acronym that reminds investigators of just what to investigate when looking into someone's background. It is an enduring checklist that the FBI utilizes to assess honesty and trustworthiness in someone holding, or seeking to hold, a position of trust in our republic.
The acronym represents character, associates, reputation, loyalty, ability, finances, bias, alcohol and drugs. It was presumably employed during Judge Kavanaugh's multiple background investigations during his tenure in the Bush 43 White House, and when he was appointed a federal appeals judge in 2006.
So, should an accusation this significant be investigated? I certainly think so. Every potential victim deserves to be heard.
But Ford needs to file a police report first. Bereft of a complaint, Montgomery County police have already stated an investigation is not forthcoming.
If Ford doesn't file a report, the Senate Judiciary Committee could still request the FBI begin an investigation, if it deems it essential to its confirmation process. And it has done so before – when it requested an investigation into Anita Hill's claims against then-Judge Clarence Thomas in 1991.
But forewarned is forearmed. With the limited details the accuser has thus far been able to recall, any investigation of an incident purported to occur during the 1980s would be difficult. Investigators would be charged with tracking down external potential witnesses (while conducting a neighborhood canvass) who very well may have moved away from the area, have no recollection of the event or may even have passed away.
And potential party attendees – if they can actually be found – may fear the scrutiny of a FBI investigation with such seemingly high stakes. Recall that failure to be forthright, lying to an FBI agent, is a violation of Title 18 U.S.C. § 1001, and is tantamount to perjury – bringing with it a sentencing exposure of five years in prison.
Get our free weekly newsletter
Thirty-six years from now, an FBI agent investigating an incident reported in 2018 would have much more to go on. "Digital exhaust" left by personal electronic devices, social media imprints, toll payment trackers, DNA analysis, license plate readers and the proliferation of security cameras would make this infinitely easier in the 21st century.
Not so much, though, when seeking answers from 36 years ago. But the FBI can and should exert due diligence in tracking down any available leads that will be uncovered by a renewed acquaintance with Carla F. Bad. And this would mean no assessments of the veracity of those interviewed, just a straight-down-the-line collection of facts.
Carla F. Bad has a voice and deserves to be heard.
Say her name.