The partner of a Chicago police officer on trial for killing Laquan McDonald testified Tuesday he believed the teenager was a threat when he headed for a Burger King and Dunkin' Donuts with a knife in his hand, according to CNN affiliate WGN.
Officer Joseph Walsh and Jason Van Dyke responded to assist officers dealing with McDonald, 17, on October 20, 2014. Prosecutors said Van Dyke fired 16 shots at McDonald within six seconds of arriving on the scene.
Van Dyke faces two counts of first-degree murder, 16 counts of aggravated battery with a firearm and an official misconduct charge.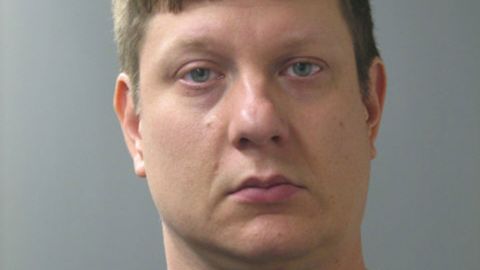 Walsh, who was among nine prosecution witnesses who testified in the Chicago courtroom, said McDonald appeared to be acting in an erratic manner before Van Dyke shot him – flailing his arms and waving his knife near his chest, the station reported.
Dashcam video of the shooting shows McDonald holding a knife about waist level, swinging his arms side to side, and slightly raising it at one point. Walsh said his perspective of the scene was different, the station reported.
Walsh said he "flinched and bent at the knees" when he heard Van Dyke fire at McDonald.
"I did not realize it was happening. … It startled me," Walsh said.
Walsh is one of three officers indicted last June on charges of conspiracy, official misconduct and obstruction of justice in the shooting. Walsh and the other officers were accused of making false statements to back up Van Dyke's account. When he testified Tuesday, he was given immunity from prosecution on any statements he made in court, WGN said.
Police initially said McDonald lunged at police. But the grainy dash camera video of the shooting released more than a year later showed McDonald walking away from officers, rather than charging at them. The release of the video led to protests, a Justice Department civil rights investigation, criticism of Mayor Rahm Emmanuel and the eventual ouster of the city's police superintendent.
Special Prosecutor Joseph McMahon has argued Van Dyke shot McDonald "when it was completely unnecessary" because the teenager was surrounded by five squad cars and nearly a dozen officers, not far from a chain link fence.
But defense attorney Daniel Herbert has argued Van Dyke was fearful for his life and those around him.
Xavier Torres, a utility worker who witnessed the shooting on his way to the hospital, told jurors he saw McDonald walking down the road, about six feet away from the chain-link fence.
"It just looked like he was trying to get away," Torres said.
Torres said he had a clear view and didn't see McDonald make any threatening moves to officers.
Minutes before the shooting, a police dispatcher had put a call out on the radio for assistance from an available unit with Taser.
Chicago police officer David Ivankovich testified he responded to the scene with a Taser. He arrived a minute after McDonald was shot at 9:57 p.m., Ivankovich said.
"I believe we were reaching 59th and Pulaski when the transmission came out that shots had been fired," he said.
Under cross examination from the defense, Ivankovich acknowledged that he was a responding to a "hot call," which is a call for officers needing assistance.
Cook County Sheriff's deputy Adam Murphy testified he didn't hear a call for assistance but saw multiple Chicago police cars pass him with their lights on. He decided to follow them to see if they needed his help, he testified.
He would learn months later that the man he saw laying on the street was McDonald.
"I observed the subject was grasping for air. I put on my rubber gloves and attempted first aid," he said.
McDonald didn't say anything, Murphy testified.
Murphy said he told McDonald an ambulance was on the way.
"I hear it in the distance," Murphy said he told him.
Testimony continues Wednesday.