The swimmer who died in the Massachusetts shark attack over the weekend had plans to become an engineer and marry his girlfriend, according to his brother.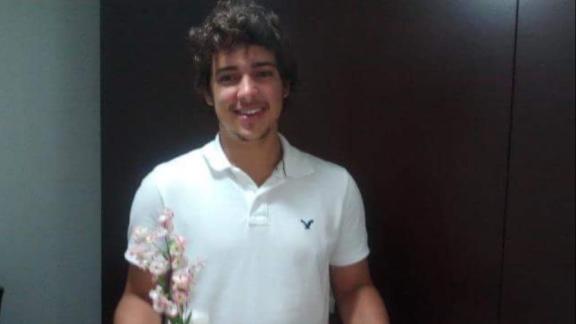 Courtesy of Marcus Melo/Courtesy of Marcus Melo
Arthur Medici, 26, a native of Brazil who was living in Revere, Massachusetts, is believed to be the first shark attack victim in the state in more than 80 years. He was bitten at Newcomb Hollow Beach, police said. Witnesses said he and another man were boogie-boarding 30 yards off the beach when the incident took place.
"Arthur was someone special," Marcus Melo, Medici's half-brother, told CNN over the phone Monday. "He had the gift of charisma. I'm not saying this because he died – he was an extremely charismatic guy, always captivating. He was that guy that would walk into a room and was a magnet, anywhere he was, everyone wanted to be around him."
Melo said his younger brother was a fan of outdoor sports like surfing, kit surfing, body-boarding, rappelling and even snowboarding. He was really a fan of the sand and salt water, though, so Massachusetts wouldn't be his ultimate destination, Melo said, "because there is too much snow and the winter is too long."
Medici's love for the beach and the ocean was larger than life, Melo said.
"People might think that he was bumming around at the beach, but no, that's what he loved to do," Melo said, adding that his brother once told him he hated wearing shoes and he wished his feet could touch the sand all the time.
Following in his brother's footsteps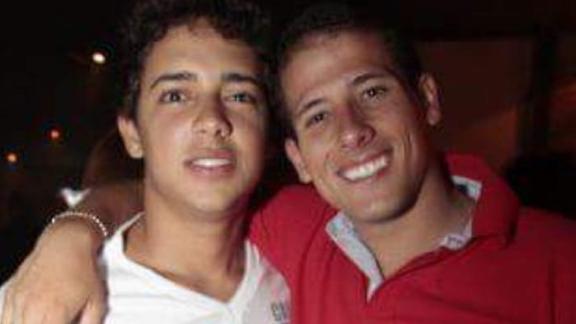 Courtesy of Marcus Melo/Courtesy of Marcus Melo
Melo, who lives in Campinas, Brazil, said his brother came to the US in 2014 to study English with plans to go to college and become an engineer. Medici was enrolled in English as a Second Language classes at Bunker Hill Community College in Boston.
Bunker Hill Community College released a statement saying Medici, an engineering transfer option major, was enrolled as a part-time student in the spring.
Medici was actually following in his brother's footsteps. Melo, 33, told CNN he had spent some time in Virginia during his 20s and encouraged Medici to study abroad because of that experience.
"We wanted him to have that same experience," Melo said. "And we told him, 'now it's your turn, now you have to go.'"
But Medici wasn't interested in staying in the US long-term, Melo said. He wanted to get into college, study and then go back to his hometown of Vila Velha, on Brazil's coast.
"In the past few weeks I'd been arguing with him a lot because he had been insisting on coming back home," Melo said, adding that he told his brother he had "things to finish."
There was also another reason for Medici to stay in the US, Melo said. Medici had a girlfriend who he met through church. Medici had a friend of the family in Brazil make custom wedding bands for them, but Melo said he hadn't yet proposed to his girlfriend.
"She already knew of his intentions, but her parents were not aware yet," Melo said.
Medici was waiting until he was further along in his education, Melo said, and now the rings are "somewhere in his things in the US."
Medici's body is expected to arrive in Brazil by Friday, Melo said. The family will hold a wake and memorial ceremony in their hometown church in Vila Velha on Saturday.
CNN's Augusta Anthony and Sonia Moghe contributed to this report.