Buguey, Cagayan province, the Philippines
CNN
—
Rescue efforts ramped up in the Philippines on Sunday to aid a quarter of a million people caught in the path of Typhoon Mangkhut, as authorities said dozens had been killed in the strongest storm of the year.
Government officials reported Sunday that 54 people had died, with 42 missing. Efforts to locate those still missing will resume on Monday.
President Rodrigo Duterte's spokesman Harry Roque said most of the deaths were due to landslides, mainly in the Cordillera Administrative Region in northern Luzon.
Gov. Crescencio Carino Pacalso of Benguet province told CNN most of those missing are believed to be miners operating in small villages in the municipality of Itogon.
More than 250,000 people were affected by the storm across the country, with around half of those seeking shelter in evacuation centers in the country's north.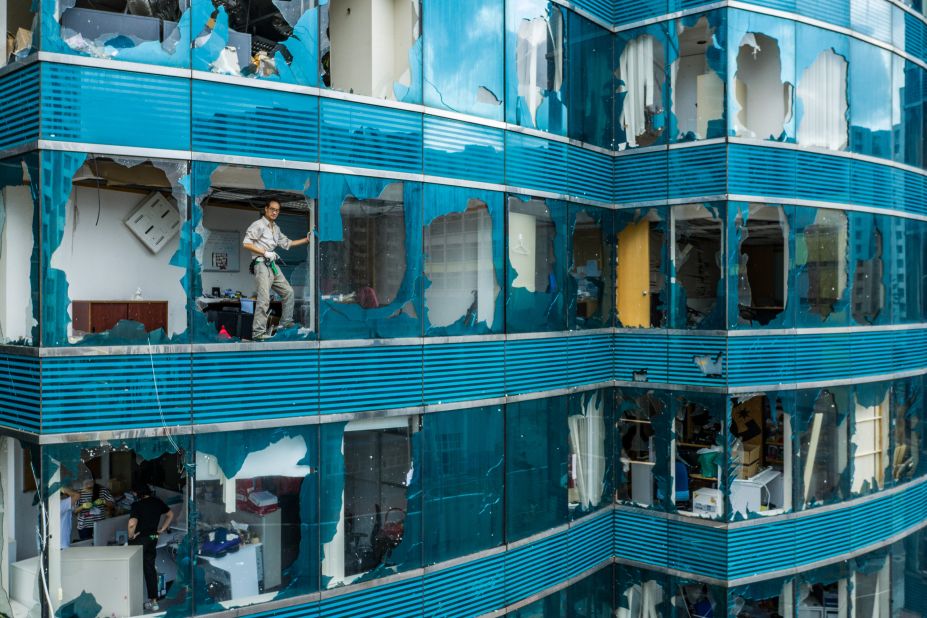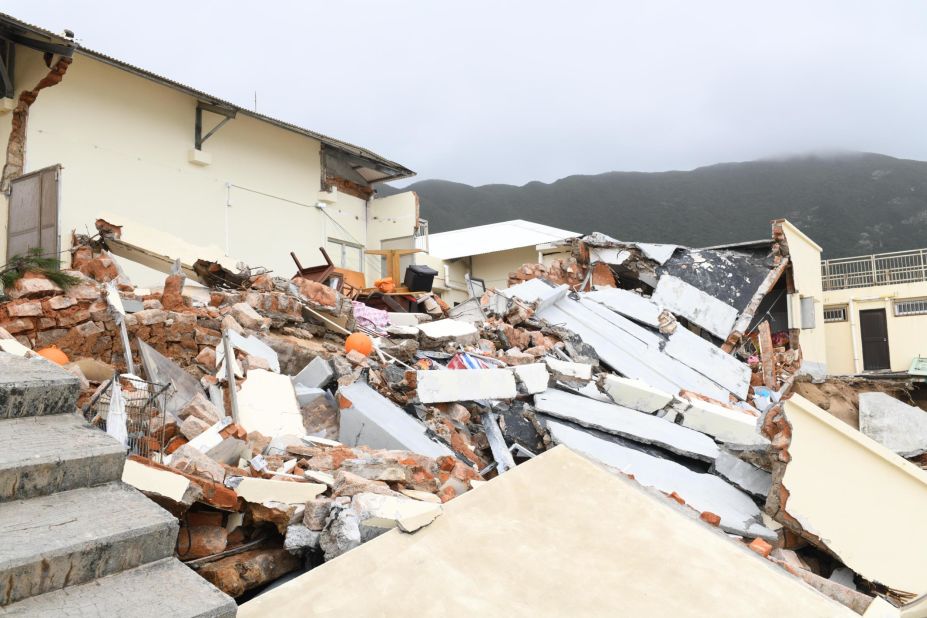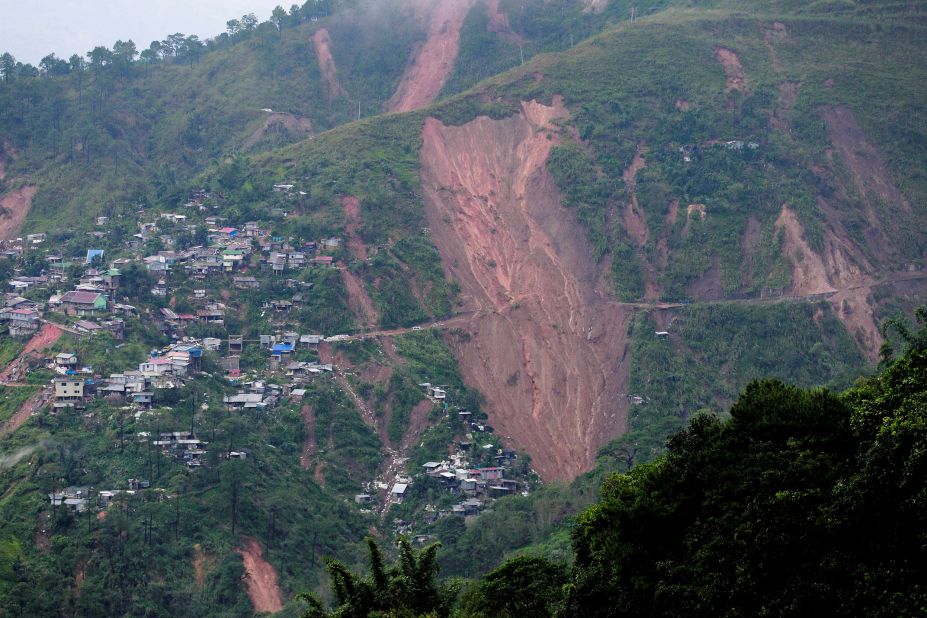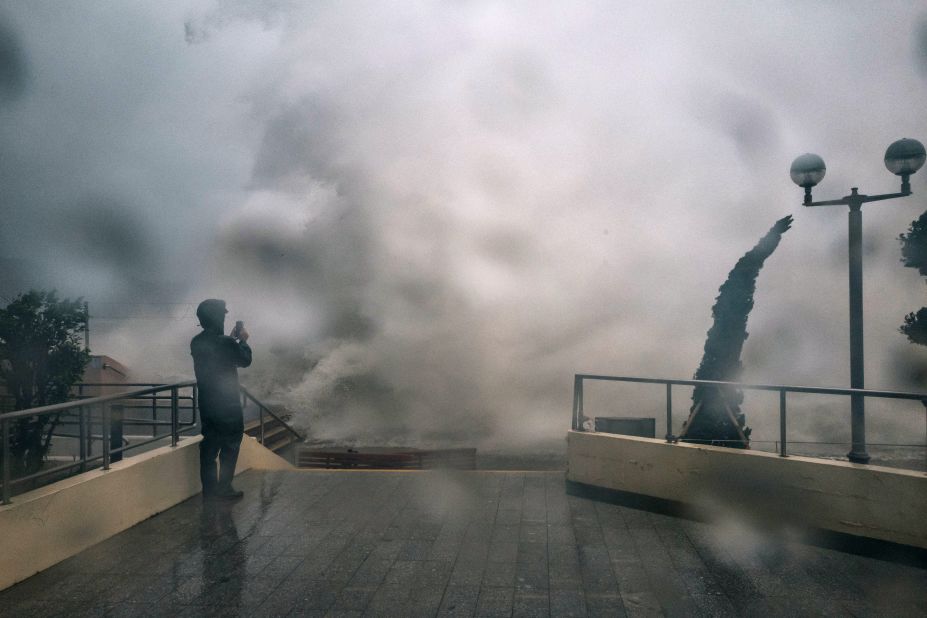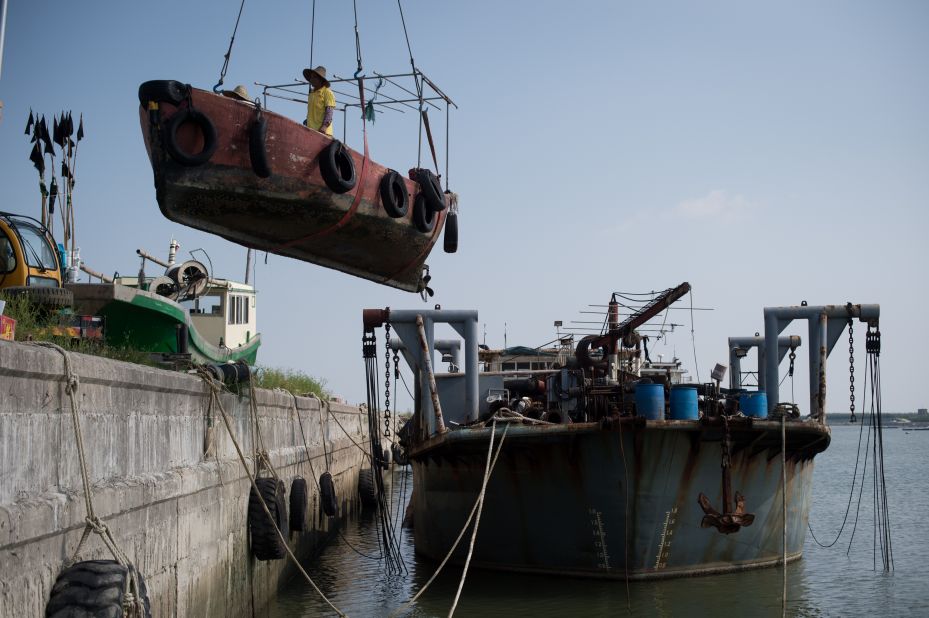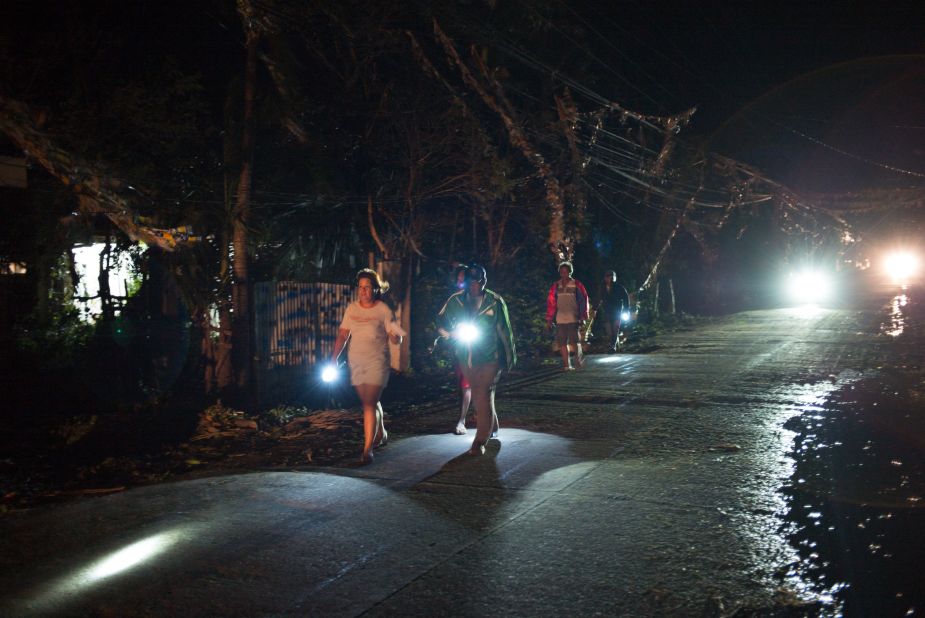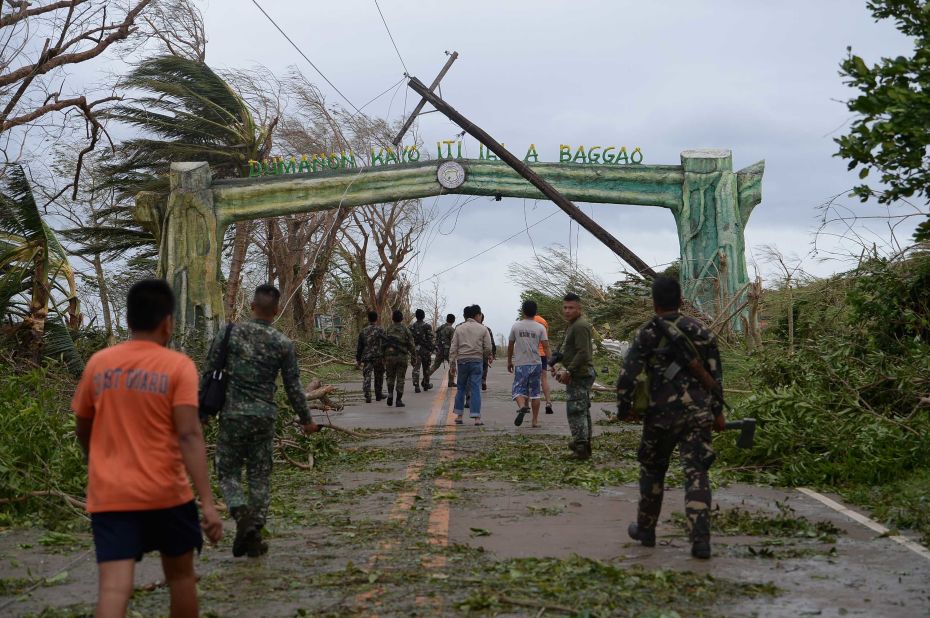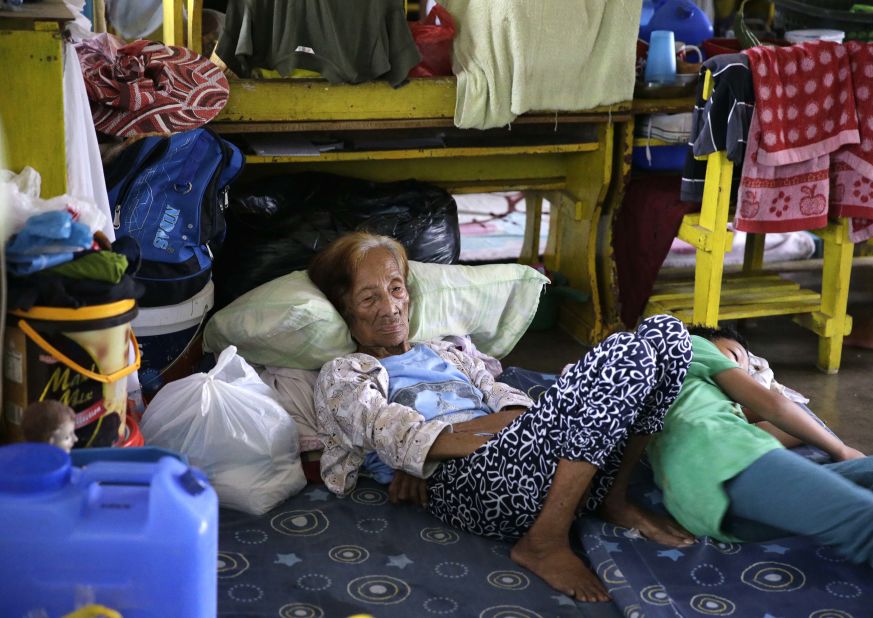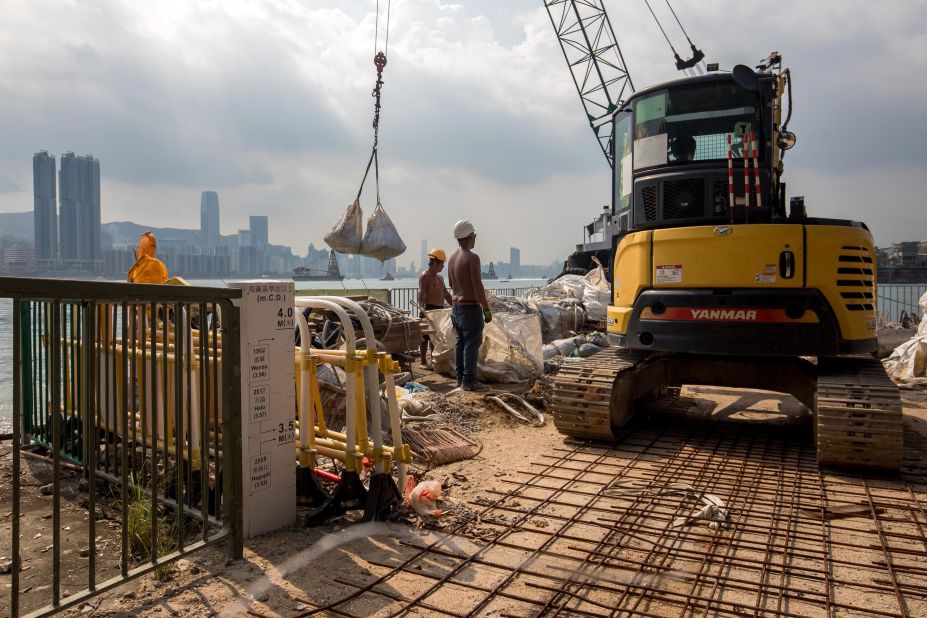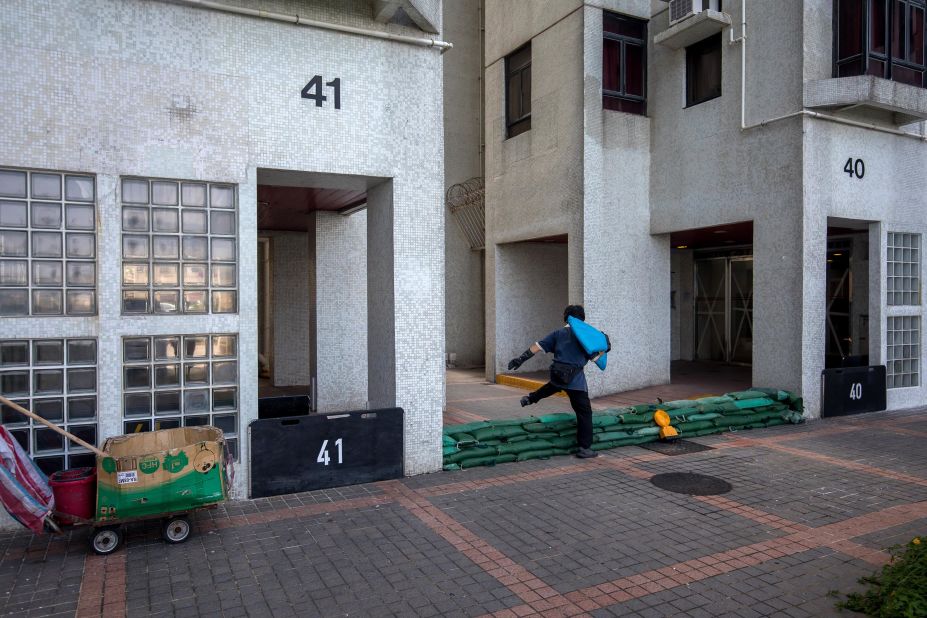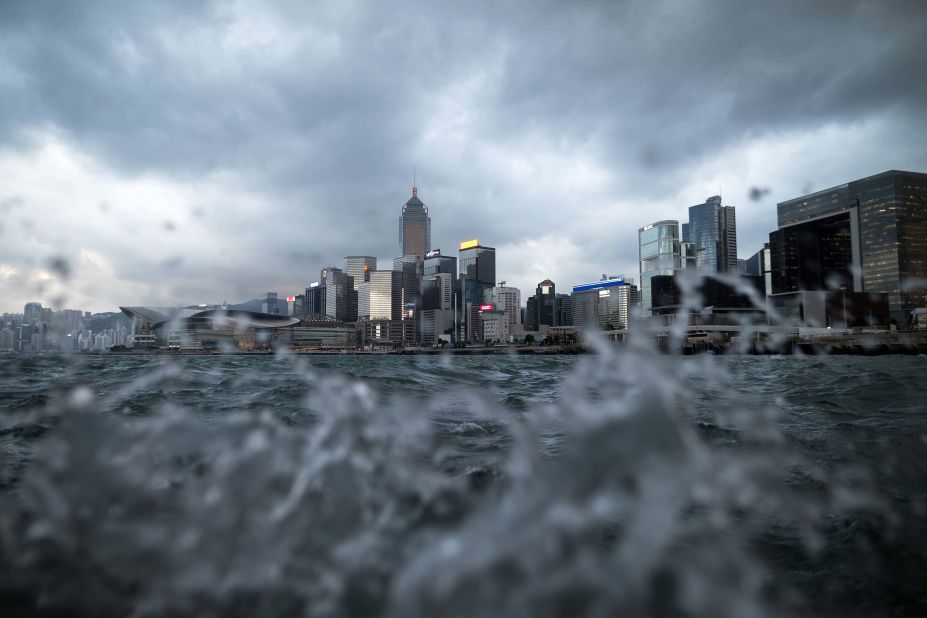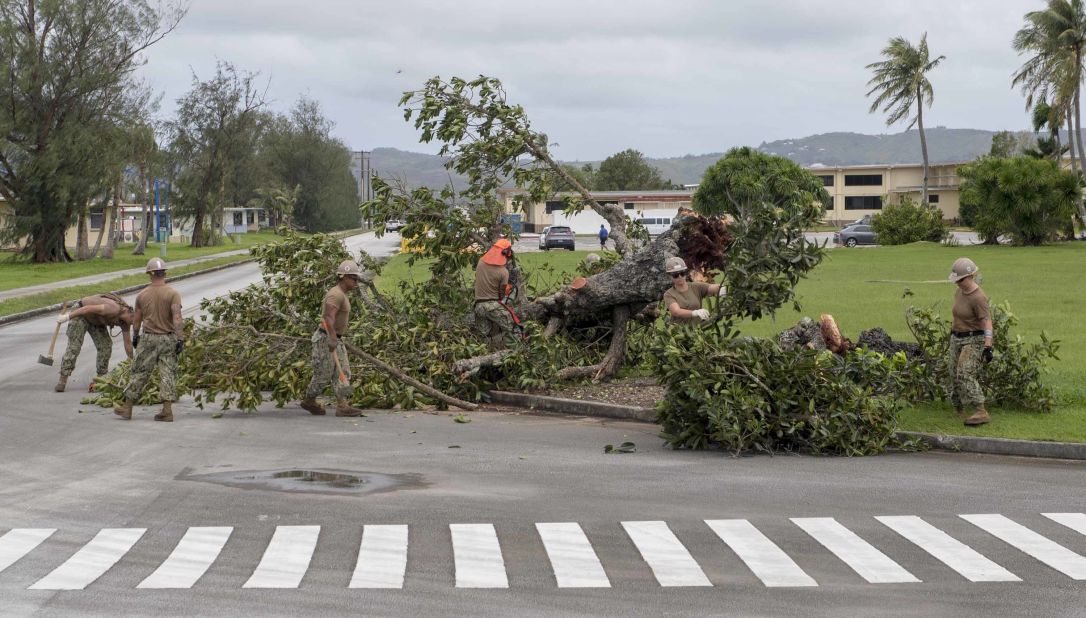 In photos: Typhoon Mangkhut
Duterte traveled the region Sunday to see the damage and recovery operations, presidential Palace Communications Secretary Martin Andanar told CNN.
Typhoon Mangkhut, also known as Ompong, also lashed Hong Kong with strong winds and heavy rain, as it crossed into the Chinese mainland.
Hong Kong's typhoon alert warning was at its highest level, and the city all but shut down with transport suspended and residents warned to stay indoors.
While the storm has weakened, a T8 warning was still in place into Sunday evening – meaning that winds with speeds of about 63 kph were expected. Mangkhut was expected to move inland of western Guangdong.
Mangkhut slams into the Philippines
When Mangkhut made landfall in the Philippines Saturday morning at 1:40 a.m. local time, the storm was packing winds of up to 270 kph (165 mph), 120 kph (75 mph) stronger than Hurricane Florence that hit North Carolina.
Rosbin Martin, 54, decided not to leave her house in Buguey, a village on the northern coast of Luzon, for safer ground. She said she and her family prayed as winds stronger than any previous typhoon battered the area.
"The wind was going faster, stronger. We were not that scared because we prayed. We trusted our Almighty Father to save us since we are Catholic," she told CNN.
The roof of Martin's house was damaged but that was nothing compared to the complete destruction of the local gymnasium.
Mary Anne Millare, 48, also opted to sit out the storm with her husband and son in the resort where she works as a caretaker just outside Buguey.
"We are sandwiched here between the river and the West Philippine Sea. We were so afraid. We thought the building we were in would collapse. The wind was very strong. But we thank God the water did not go up," she said.
Millare said she didn't evacuate because she feared looters would raid their home. She's not sure how she's going to afford the repairs.
Death and damage
It'll be days, if not weeks, before the Philippines assesses the full impact of Mangkhut.
However, while the death toll is likely to rise, some relief was expressed Saturday that the storm didn't appear to have caused as much destruction as other recent, less powerful storms.
More than 6,000 people died when Super Typhoon Yolanda hit the Philippines five years ago, the worst in a generation. That storm displaced nearly 4 million people. Many of the survivors ran short of food, water and medicine almost immediately.
Two people reportedly killed by Mangkhut were rescue workers, said Ricardo Jalad, executive director of the Philippines National Disaster Risk Reduction and Management Council. Both were women, killed when a rain-drenched hillside collapsed on them, according to the French news agency AFP.
As of Saturday, the storm had caused 51 landslides in the country's north. Search crews are looking for people reported missing in the mountainous Cordillera region, Tolentino said.
The planet's strongest storm, Typhoon Mangkhut, hits Asia
Airport damaged
Earlier on Saturday, in the provincial capital Tuguegarao, strong winds lashed buildings, pulling off entire roofs and throwing large chunks of debris into the air.
Tuguegarao airport in northern Luzon, a vital transportation hub, was damaged in the storm, forcing the cancellation of more than 100 local and international flights, according to the Department of Transportation.
Authorities were assessing the damage and trying to repair communication systems, the Philippines News Agency reported.
Storm chaser James Reynolds said Sunday that the airport seemed to be being used as a military base to ferry supplies to affected regions.
The Philippines military had planned to send two C-130 airplanes and 10 helicopters to Cagayan province for typhoon relief and rescue efforts, according to Defense Secretary Delfin Lorenzana, via Philippine News Agency (PNA).
Lorenzana said they'd fly north carrying aid and allowing rescuers to reach remote areas of the mountainous north as soon as the weather improved.
CNN's Jo Shelly and Alexandra Field in Santiago, Philippines and Pauline Lockwood in Hong Kong contributed to this report.