After a night of torrential rain, devastating wind and dangerous storm surges, the damage that Florence, now a tropical storm, brought to the Carolina coast is only now starting to fully reveal itself. Here's how things look so far.
Florence, at that time a Category 1 hurricane, wedged this boat between trees in Pamlico County.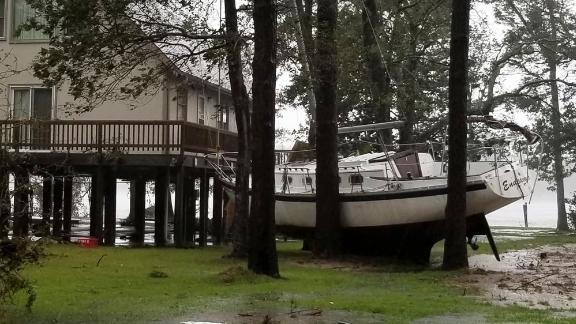 Angie Propst via AP
A downed tree blocks a street in Wilmington after being uprooted by Florence's strong winds.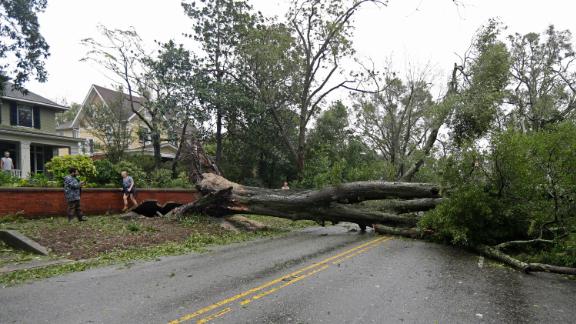 Chuck Burton/AP
Rescue workers help a woman and her dog escape their flooded home in James City.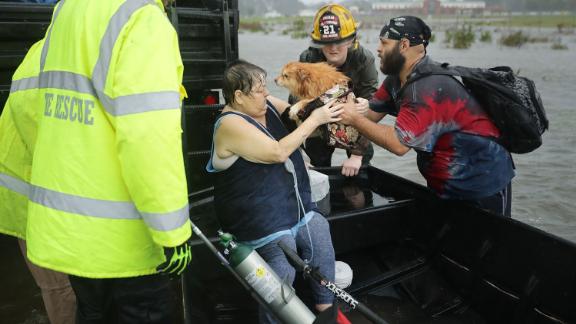 Chip Somodevilla/Getty Images
High winds and storm surge from the hurricane hit Swansboro, North Carolina, bending and uprooting trees and flooding streets.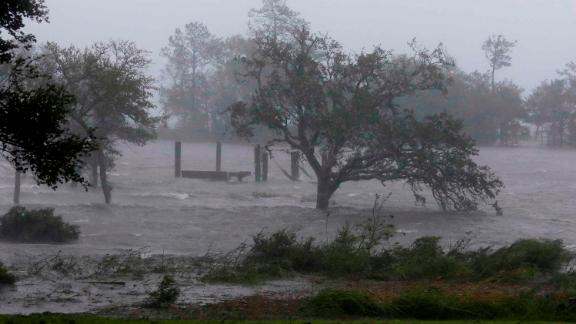 Tom Copeland/AP
Structures, such as this one in Swansboro, collapsed as the storm surge and hurricane force winds whipped through the area.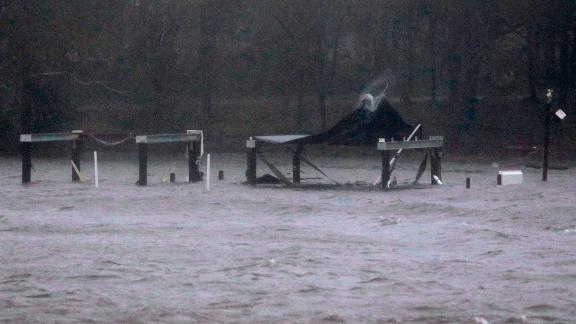 Tom Copeland/AP
In this photo, resident Russ Lewis covers his eyes from a gust of wind and a blast of sand as Hurricane Florence approached Myrtle Beach, South Carolina.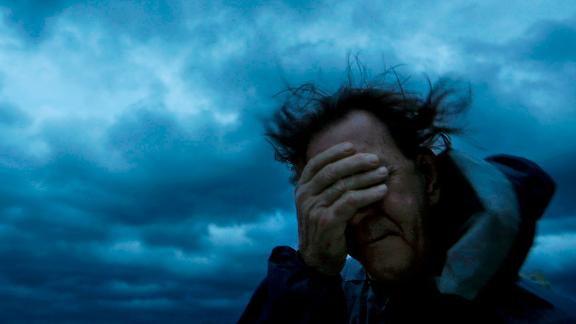 David Goldman/AP
With rain pounding relentlessly, the streets were deserted.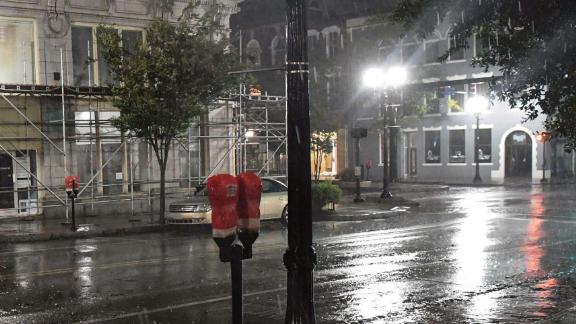 Ken Ruinard/Greenville News via USA Today Network/Sipa USA
Earlier Friday morning, the New Bern Police Department pushed out a tweet showing water rescues in the city. Scores of people still await rescue there.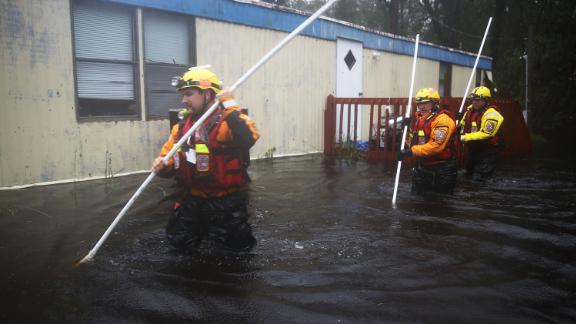 Joe Raedle/Getty Images
Members of the Boone County Fire Rescue team check for occupants of a home in Bolivia, North Carolina.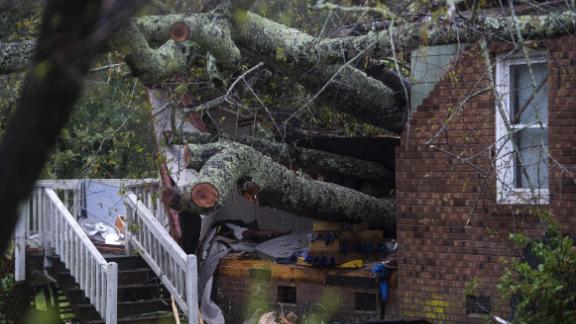 ANDREW CABALLERO-REYNOLDS/AFP/Getty Images
A mother and her infant died in Wilmington when a tree fell during the storm. The father was transported to a hospital.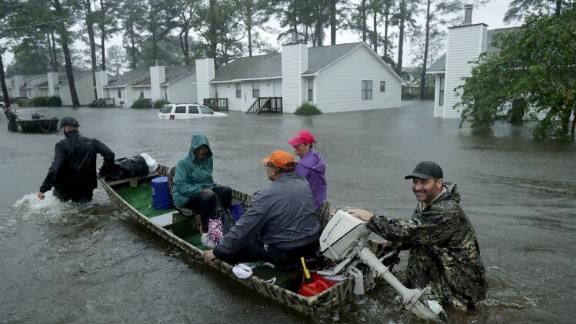 Chip Somodevilla/Getty Images
Volunteers rescue residents and their pets from their flooded homes in New Bern.
How to help those impacted by Hurricane Florence
Sign up here for Tropical Storm Florence emails about the latest on the storm.