Activists in a forest in western Germany are resisting attempts by police to remove tree houses that environmentalists have occupied for years and to make way for mining company RWE to raze further sections of the forest.
RWE runs an open-pit coal mine near the Hambach Forest in the state of North Rhine-Westphalia.
The operation launched by police there Thursday morinng marks a pivotal moment in the country's battle between green energy and coal-powered plants, which produce almost 40% of Germany's electricity, according to Eurostat.
The 12,000-year-old Hambach Forest, which is owned by RWE, has shrunk to less than 10% of its original size since the company began razing sections of it four decades ago, according to estimates by RWE and environmental activists.
Following rumors that clearances were imminent, hundreds of police officers, many in riot gear, entered Hambach Forest on Thursday morning, clearing blockades erected by the occupants and demanding they leave their treetop dwellings.
Police said the tree houses represent a fire safety risk and urged activists to leave peacefully, warning that coercive measures would be used to clear the structures if police met with resistance.
An activist in the forest who did not want to be identified told CNN that police had arrived at 8 a.m. with armored vehicles and water cannons. She said that between 150 and 200 activists live in the forest, occupying 60 to 70 of the oldest trees.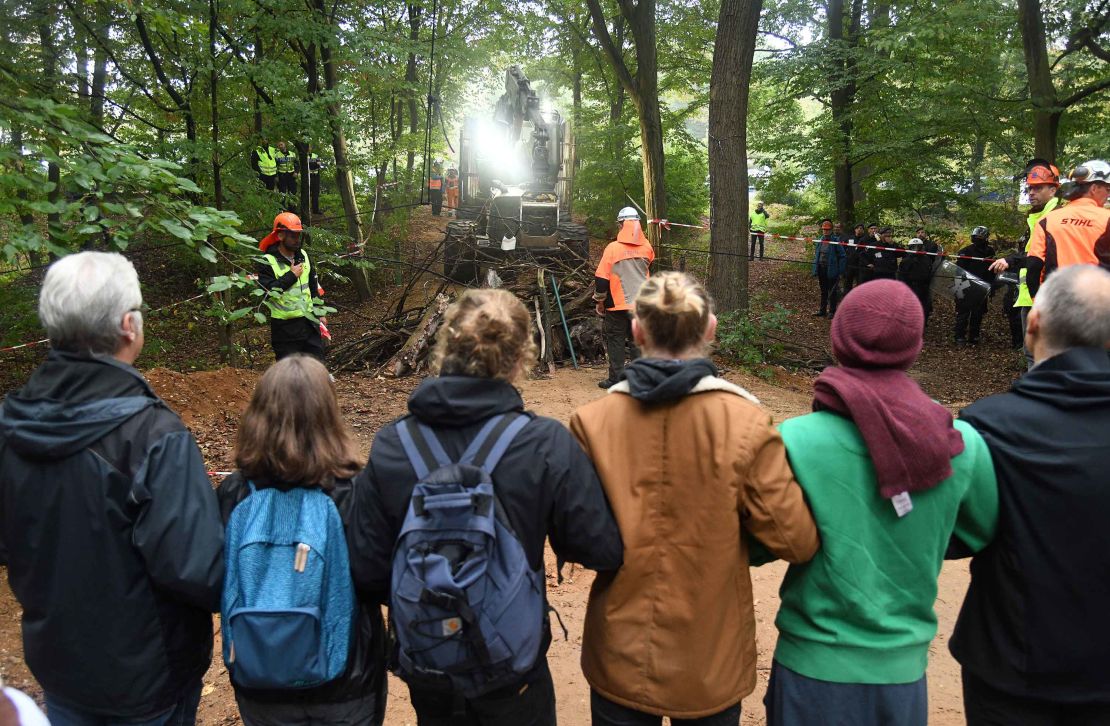 According to CNN affiliate NTV, North Rhine-Westphalia state premier Armin Laschet indicated his support for the operation on Wednesday when he described the activists' presence in the forest as an "illegal" occupation.
Footage posted on social media and by German newspaper Spiegel showed some activists forming a seated blockade to prevent clearance operations, and others refusing to leave the tree houses as machinery was moved into the forest to destroy the makeshift structures.
Journalist Yaena Kwon later posted a video appearing to show police grabbing a female protester by the head and dragging her to the ground.
Seemingly in response to the footage, police said they had brought a protester "to the ground" who had "unlawfully entered the danger area" around a meters-high platform constructed by activists, and kicked out at police officers.
Police later said protesters threw stones and metal balls at officers and attempted to break through lines of police.
The escalation follows a standoff lasting several years as campaigners have sought to prevent RWE, Germany's biggest electricity provider, razing further sections of the forest.
In a meeting Monday, RWE and environmental groups failed to reach an agreement that would break the standoff. RWE argues that the next phase of clearing must begin within the next three months if the work is to be completed on time.
"This year's clearing measures are necessary to maintain opencast mining operations and coal extraction over the next two years," RWE said in a statement, adding that the company has compensated for its logging activities by planting more than 10 million trees in the Rhineland mining district.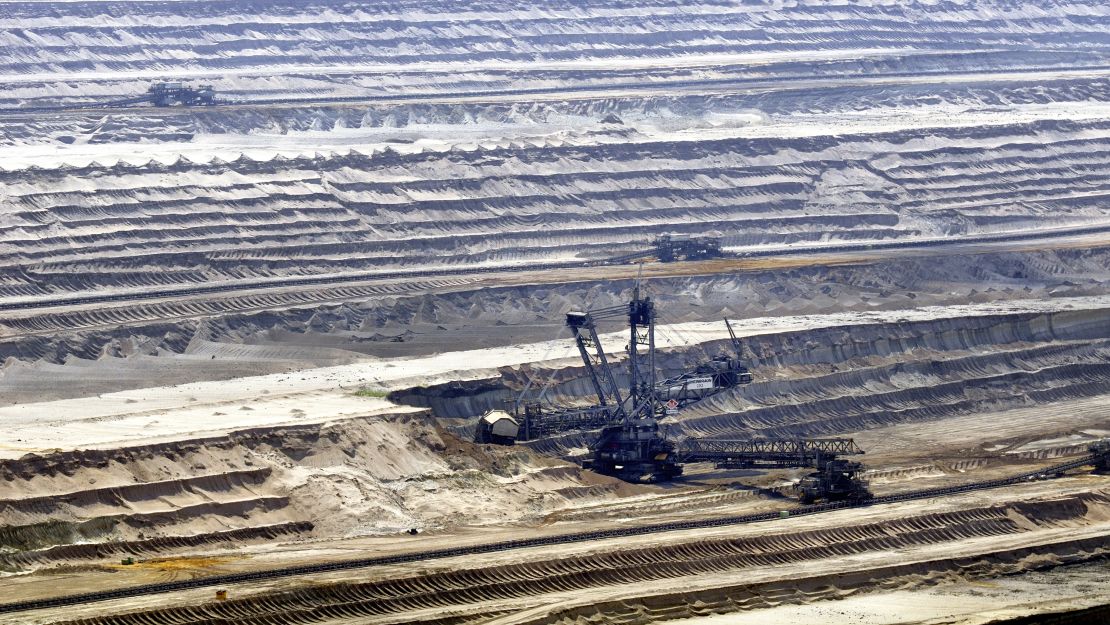 Every year since 1978, RWE has been allowed to fell a section of Hambach Forest to access the lignite, or "brown coal," beneath.
The open-pit mine run by RWE currently covers 33 square miles and produces 40 million metric tons of coal annually.
While Germany has invested billions in renewable energy and hoped to reduce greenhouse gas emissions by 40% by 2020, the country remains dependent on coal.
The number of coal-powered plants in the country has more than doubled in the past three decades, jumping from 35 to 76, according to the Climate Action Network Europe. Many of them are in North Rhine-Westphalia, where the Hambach mine is located.
Nadine Schmidt reported from Berlin and Judith Vonberg wrote in London.