(CNN) —
Lisa Brennan-Jobs' stinging account of her fraught relationship with her father, Apple co-founder Steve Jobs, has drawn criticism from the rest of the family.
But Brennan-Jobs told CNN, "I believe that people have the right to tell their own story and this is very much my own story.
"There is a famous guy in it, who was my father, but this is the story of my complicated family."
After watching from the sidelines as her story was told by authors and film directors, Brennan-Jobs shared her own experience of a man regarded as one of tech's greatest visionaries in her new memoir "Small Fry."
But Jobs' widow, Laurene Powell Jobs, their children and his sister, Mona Simpson, are questioning the book's portrayal of the man they knew.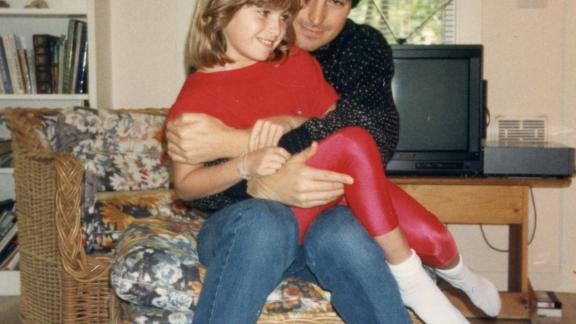 In a statement shared with CNN and in a show of unity, they said, "Lisa is part of our family, so it was with sadness that we read her book, which differs dramatically from our memories of those times. The portrayal of Steve is not the husband and father we knew."
Addressing their comments, Brennan-Jobs told CNN's Christiane Amanpour, "I do know that it's a strange feeling and sometimes not so good when someone else takes a part of your life and writes about it."
The clash between the two sides of the family doesn't come as a surprise – given Brennan-Jobs' own account of straddling the two worlds each of her parents offered.
While he may have been a doting parent to his businesses, Brennan-Jobs describes Steve Jobs as a man who struggled with fatherhood. At 23, he learned Chrisann Brennan was pregnant and initially denied paternity, even when confronted with a DNA match.
The tech giant's daughter claims the rest of her childhood was marked by an emotionally strained relationship with her father, where she was deprived of the financial support you might expect from a business mogul. "My parents were really young and it was an accident. I was not planned on … He was starting this rocket-ship career and I don't imagine I fit into that so well," she said.
She remembered "painful" moments including a time when he held back her school tuition. But the episode that best captures the complex relationship between the two concerns how the name of the Apple Lisa computer came about.
Jobs kept his daughter guessing as to whether one of the pioneer's earliest creations was named after her.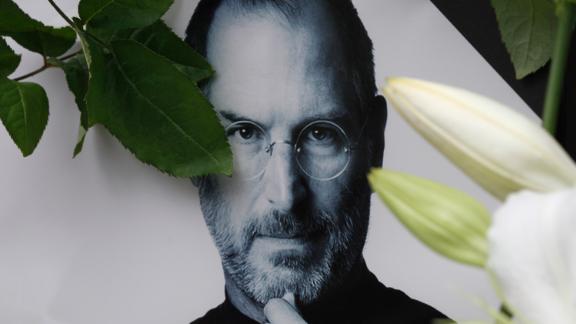 Ralph Orlowski/Getty Images
"I kept on asking him and he kept on saying no. And I don't know if it was because the computer was a commercial failure or because he didn't want me to ride on his coattails, but he said no for many years," she said.
Lisa had to wait until she was 27, when visiting singer Bono's villa in the South of France, when her father finally admitted to Bono – not to his daughter – that of course, the computer was named after his eldest.
No matter their "complicated" relationship, the rest of his family insist Jobs' affection for his daughter was always present, according to a statement provided to CNN.
"Steve loved Lisa, and he regretted that he was not the father he should have been during her early childhood. It was a great comfort to Steve to have Lisa home with all of us during the last days of his life, and we are all grateful for the years we spent together as a family," the statement said.